Today is 53 (fifty-three) days until Dave Lewis takes the helm at the UK's biggest retailer. Grocery Insight are counting down to the start of his reign with an improvement point per day. First up, we had Twitter, then the unerring focus on shrink, then we had Blinkbox and Hudl.
We then had a focus on trading with Brand Outlet, PoS (point of sale) and the Bakery. The focus turned to Dobbies and we then had a look at discounter brands and venture brands (by Tesco). The focus turned to Produce, the Price Promise and Cafe/Costa outlets with yesterday considering where Price Down (and staying down) fits in.
Today, it's the 'seasonal events' space area.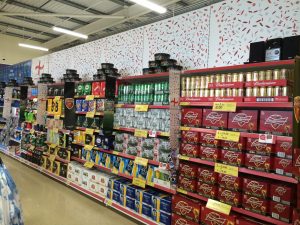 The current issues around Tesco are numerous (we'll get 66 easily) and space is a different element all together. Within this mix, today we consider the 'events' areas in store and the plethora of events that go on.
Each Extra store features space that is given over for rotating events around the year, there is additional fixed 'seasonal' space that is used for Christmas / Gardening / Easter or demographic dependent Religious festivals. Put simply (and we know this) there is far too much space available within Tesco.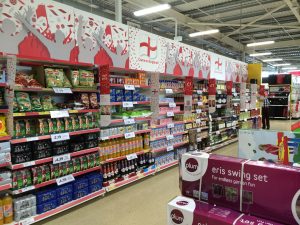 The challenge with the events is to make them relevant, however this is difficult as new events are hard to dream up, customers have to 'bite' otherwise it's a lot of working capital tied up in stock, not to mention PoS and colleague time setting the events up.
Typical events are well covered by Tesco, Wine Festival, Mothers Day, Fathers Day all tick the boxes and of course; the current 'Back to School' event, however this shows a sign of desperation as it was implemented before the kids even broke up this year.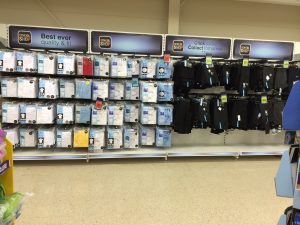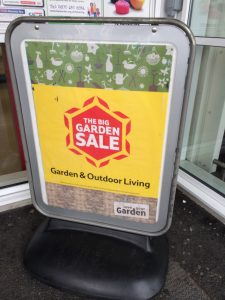 The issue with the core seasonal offer such as Garden is that the Discounters do it very well, as do the likes of B&M, Home Bargains et al, they are all within the gardening arena. Easy margin from these categories is no longer a given.
Some events have been tweaked to drive value to the customer, this £1/£2/£3 shop for example merely features items that are on deal in the shop, and puts them into one location. These events are used to highlight the 'value proposition', consider that brand outlet has taken some seasonal space in stores too.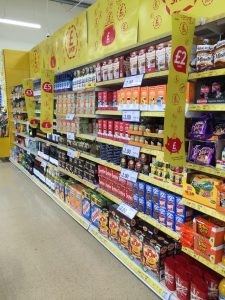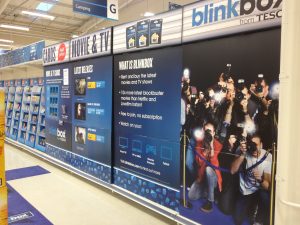 The problem with events is that they can stay on for 3/4 weeks before things require changing, customer fatigue and stock levels mean that change is required to maintain interest. The Cleaning event came online in February of this year and did well, there is clearly money from suppliers in the mix as PoS is branded in many cases.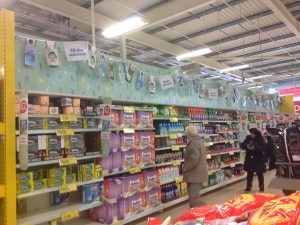 However the event returned in July/August, a mere 5/6 months after the first version, which is fine but consider that promotions are ongoing throughout the year on Household products anyway. Thus giving customers ample opportunity to stock up. There needs to be some new thinking around the events, it is tough but value can be driven through these events, its a fine balance.
So, the issue for Dave Lewis centres primarily on space, despite Phil Clarke's work, there remains a huge space opportunity and we'll look at the wider space issue in a future blog. Events form part of this space overload, and the business is almost having to invent events to justify the space. What are the long term future plans for the 'events?'
Events are generally in Extra a focal point of the store, near the entrance and non-food walkway. The offer needs to be compelling, whether that's less events or giving the space over to other categories….. New thinking for Events is necessary.
A weekly email covering the latest events in the industry; such as Tesco store operations, store visits or new promotional packages are all covered. Please visit our emailed retail insight page for further information.
Grocery Insight provide market insight on the UK sector with a focus on individual retailers such as Tesco. This insight is useful to various stakeholders and due to my store based focus. Insight can be delivered to suppliers to focus on growth opportunities, analysts and investors to assess the business performance and long term outlook and retailers themselves to assess best practice.