As featured in the Guardian.
We share our unique marketing leading thoughts, perspective and insight via our long running "Retail by Email" service each week, directly to your email inbox.
Our emails contain market leading thoughts, perspective, insight and our own store based imagery highlighting the good, and bad from our huge number of store visits.
Perhaps you're an existing subscriber to our complementary service? Join retail by email and you get all of that but much, much more. Direct to your inbox.
We do not merely rewrite news stories, this is all of our own insight that you can benefit from, starting today.
The price to get access to our market leading perspective? It's just £995 per year – for a minimum of 52 emails across the trading year.
You can't get this insight, anywhere else.
They're just for you, as a subscriber to our service.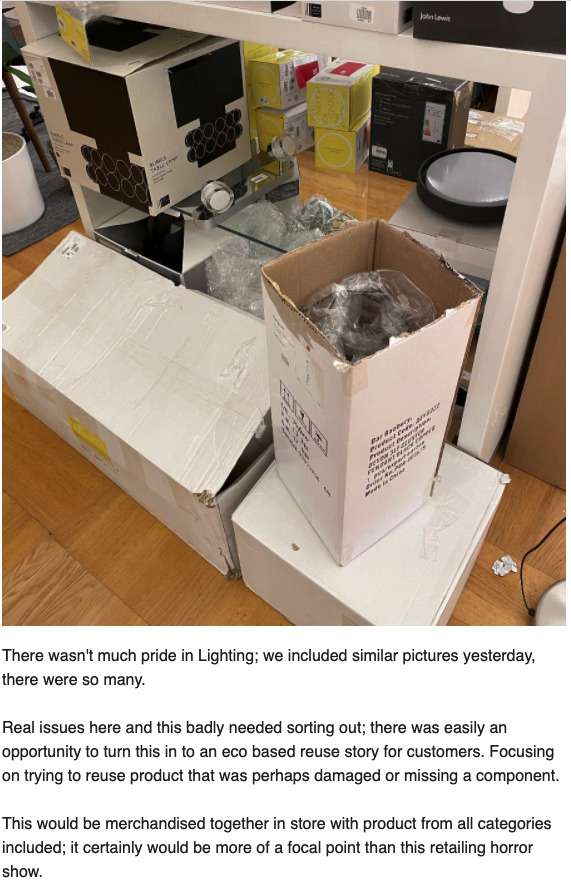 Our Retail By Email service contains our market leading insight and perspective on retail events as they happen. We review trading updates from the retailers in depth and all of this is underpinned byour exhaustive store visit programme too.
We save you time by going where the market needs us to go. We give you the insight and perspective first, and in great detail.
It's not a high level overview, or a story that is 'dumbed down' as the mainstream media might have to do, in order to appeal to a broad readership base.
Our readership is selective and therefore, we can talk about retail in great depth. Allowing our subscriber base of leading retailers and their executives, investment bankers, leading global consultancy practices amongst many, many others to really learn what it's like for customers at the sharp edge of retailing.
Join exalted company and enhance your retail insight by joining Retail by Email today and benefit from our years of retail research, perspective and guidance on what's happening, why it's happening and what it all means.
You'll soon see why leading retailers and investors trust Steve Dresser and Grocery Insight to provide them with our expert advisory, insight and retailing services.