Back to the future from Tesco? Around the time of the discount emergence and the recession, Tesco launched a number of discount brands (Country barn cornflakes) which were direct imitators of their Aldi equivalents – higher price than Value but lower than core brand. 
However that added complexity when ironically, the discount business is about simplicity. However in a move today, Tesco under 'project Abigail' have landed their 'farm brands' which sit in Produce and Meat, replacing the Tesco Value brand.
The prices are set versus Aldi with quality / provenance of the Tesco brand. The design and execution is highly impressive in store and it has landed well, with plans for further categories to be encompassed in the roll out in the coming months.
It's also a Dave Lewis strength, brands and his work at Unilever was all about this sort of thing, marketing, product and the like. Tesco back on the  front foot?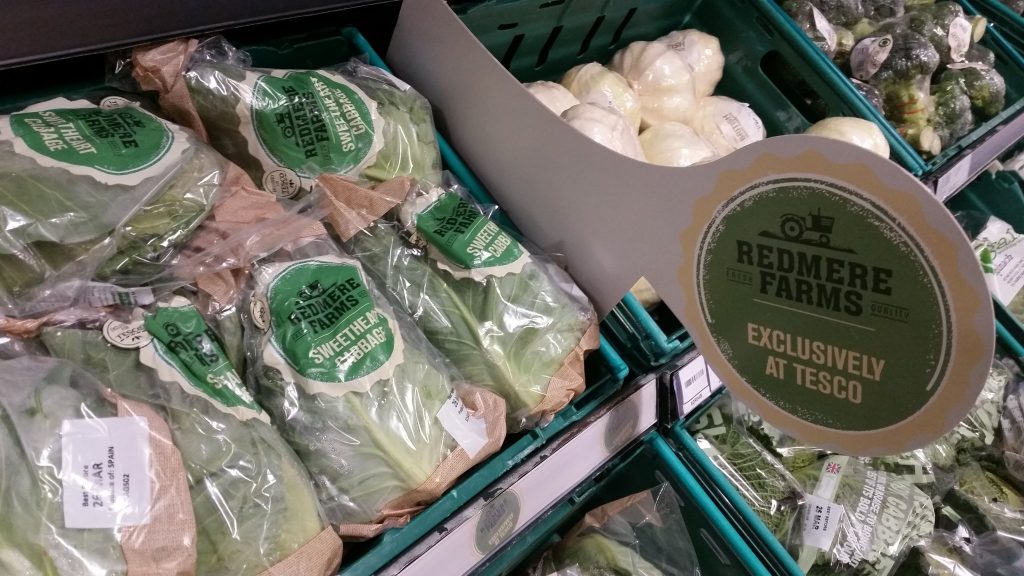 They key difference with them now is that Farm brands are part of their plan, not their only plan. All eyes on the discount response, but their 'open season' is now coming to an end and they'll find it harder…..