Here is a teaser of the email newsletter that was released this morning on the subject of Iceland, both their market performance and indeed, their lovely new store format in Clapham, London.
Subscriptions for our retail by email subscription service are available: It's emailed directly to you and covers numerous topics within the food retail space.
Iceland continue to go very well in the market, with Kantar showing further favourable growth for the chain last week. The retailer (not country) were a bit of a laggard for a period of time as they went down a price route with reduced frozen Pizza's at 90p alongside ranging novelty items, like the Donner Kebab Pizza for example…
However Kerry Katona, Peter Andre and co can only take you so far, and whilst Iceland had a loyal band of customers, they were unlikely to grow their core base further given their positioning in the market and focus on frozen foods. Plus their stores are typically located in hard pressed areas that are ultra price sensitive.
Therefore they needed to diversify the offer somewhat, frozen foods isn't 'sexy' and it's a hard sell. Iceland were arguably far more susceptible to discounters than anyone else, given the obvious overlap in offer and location too.
Increasingly, German discounters were expanding their frozen ranges and using seasonality incredibly well. Limiting their range counts by swapping out of Roast Potatoes and in to Potato Wedges for the Summer and back again in September.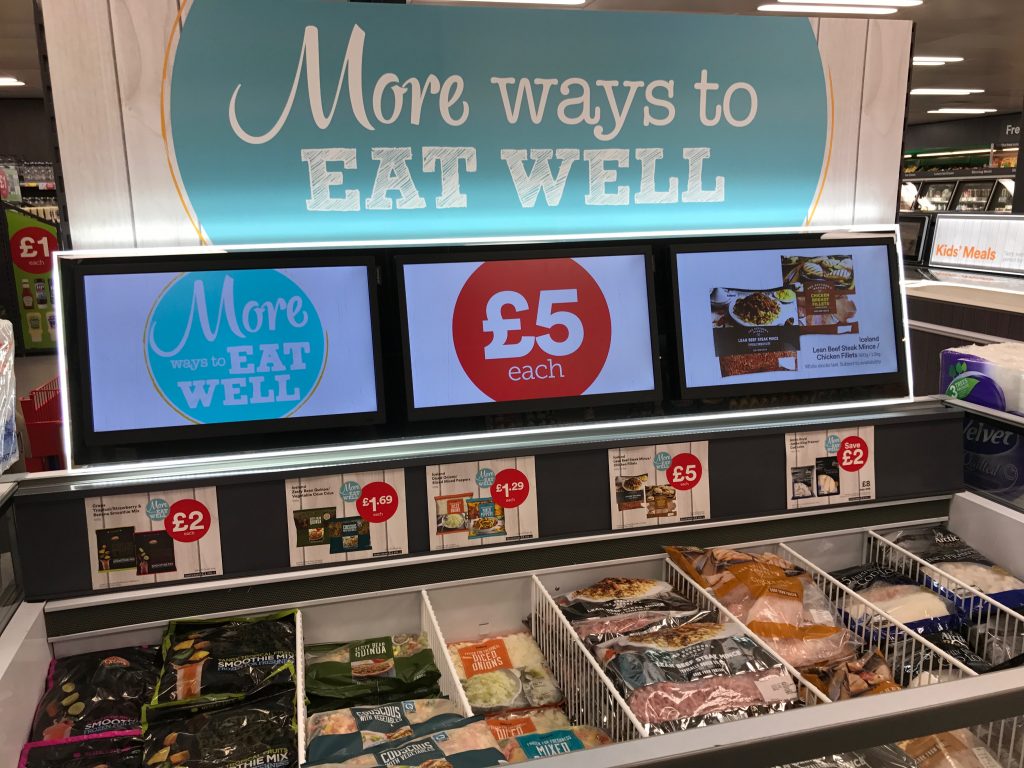 Their low prices and footfall in to the core shop eroded the Iceland sales line, despite Iceland having a deeper range of frozen, customers were buying in to Fresh at the discounters where they could easily get their essentials for the freezer too.
Iceland had extended their offer in ambient too, but it was limited to added value packs (3l bottles of Coke etc) alongside a core range of products. Heavily promotional and not overly compelling, some nice trade up lines alongside a small range of core chilled but that was it.
Versus German discounters, it wasn't anywhere near enough.
Want to read more on the store visit and wider thoughts on Iceland?
Join the Grocery Insight retail by email subscription service today!