Today is 49 (forty-nine) days until Dave Lewis takes the helm at the UK's biggest retailer. Grocery Insight are counting down to the start of his reign with an improvement point per day. Due to the growing nature of the list causing issues with our template, please click on Tesco to see all the posts containing the 66 'to do' points. Today we consider the role of store opening hours.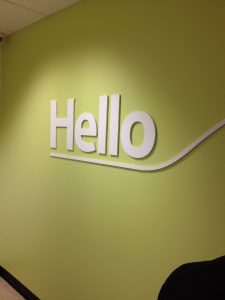 As we continue apace through the 66, some blogs will be longer and others will be relatively short. This is in the secondary category, opening hours haven't been a consideration for any business in recent years. Larger stores simply opened 24 hours with other stores opening 6am-midnight.
With retail changing before our very eyes, the discounters trade very well opening 8am-9pm (even that has been extended recently) with retailers like Morrisons never opening 24 hours (although extended hours) and Asda have a number of 24 hour trading stores, but some stores are ceasing trading 24 hours and moving to standard opening hours of 8am – 10pm for example. Sunday of course is 10-4/11-5.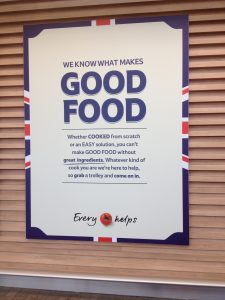 The question for Dave Lewis is do so many stores need to open 24 hours / 6am – midnight? With hours being tight, is there a need to have customer facing colleagues in for those trading times when customer count will be minimal? In some stores, closing an hour / two earlier could help the night shift be more productive, getting pallets / boards onto the shop floor earlier.
An issue with Tesco is that if opening hours were reduced, the hours for the store would also be reduced – therefore the store wouldn't gain from any realignment of store hours. There is an argument that with store staff there anyway, the store may as well be open but a store with no customers means night teams can be more efficient.
24 hour opening for all stores harks back to a day of Tesco trying to be everything to everyone. Is it really necessary to open 24 hours in so many stores? Some smaller stores, is it necessary? Could standards be improved by allowing some night teams a chance to sort the shop without customers?
One to watch, opening hours rationalisation could be a smart way to allow stores to improve standards without a large scale investment in store hours. 24 hour shopping isn't needed by everyone, everywhere.
A thrice weekly email covering the latest events in the industry; such as Tesco store operations, store visits or new promotional packages are all covered. Please visit https://www.groceryinsight.com/services/email-newsletter/ for further information.
As this blog shows, Grocery Insight provide market insight on the UK sector with a focus on individual retailers such as Tesco. This insight is useful to various stakeholders and due to my store based focus. Insight can be delivered to suppliers to focus on growth opportunities, analysts and investors to assess the business performance and long term outlook and retailers themselves to assess best practice. 
Practical solutions are found to business challenges and a look across the entire market can be invaluable at the category strategy meetings to 'kick off' discussions, giving the team a real basis to work from.
To discuss your requirements under no obligation; please email – steven.dresser@groceryinsight.com