So as we leave another year behind, it is time to review the year that was; celebrating the good, bad and indeed the ugly from the shop floor. The stores are the heartbeat of all retail and the cornerstone of the Grocery Insight model – insight derived from stores is incredibly powerful – and such a good indicator of what's going on within the respective businesses.
As such, the business has amassed a near remarkable 36,000 images over the last 20 months alone, with further images from the archive pushing to near 60,000. Showing good and bad examples of execution from the UK and beyond…. 
On with the show; we'll have a scattergun approach to these awards – I won't have a 'greatest Grocery category' for example. It's tins of beans……So with Produce firmly in mind, the best retailers are ones that do Produce well… Emerging from a pack of several hundred store visits are Fotex.
The Danish retailer are part of the wider Dansk group (owning Netto and Bilka too) and Fotex is more of a standardised supermarket offer, equivalent to Sainsbury's in the UK. The majority of stores visited in Denmark were incredibly strong, but Fotex and their Produce category really stood out from the visits conducted this year.
Clearly the Fruit & Vegetables category is an important one, discounters have stolen a march in the UK by offering low priced Fruit & Veg (Apples are Apples to customers) and this stuck a massive wedge in the price perception for Uk consumers.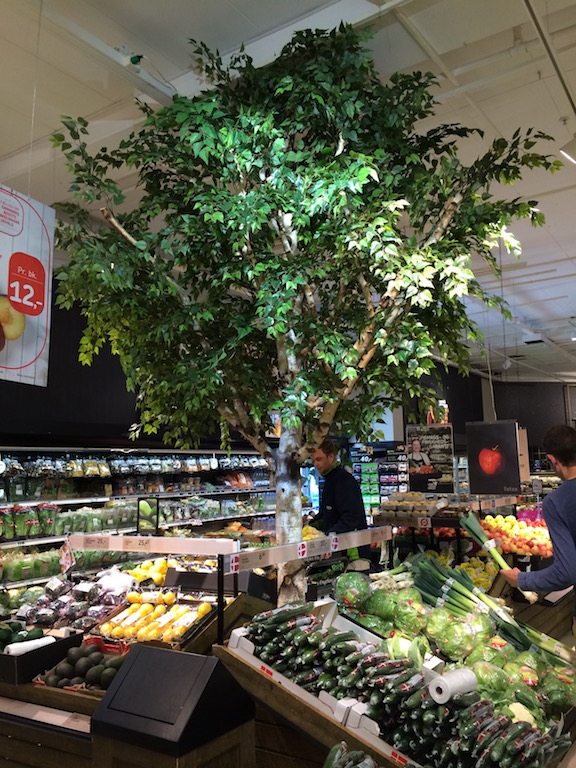 In Denmark, discount exist but they are not as strong as the UK, Aldi is their Nord branch (nowhere near as inspiring as Aldi Sud) and Lidl (the same the world over). Other retailers operate discount formats; Rema 1000, Fakta and of course Netto.
Produce is very important to the Danish consumer, baby food sales are relatively low due to the Danes preferring to blend up Veg instead and Organic is a large part of the market too – with the Queen adding her own 'stamp' of certification to Organic lines.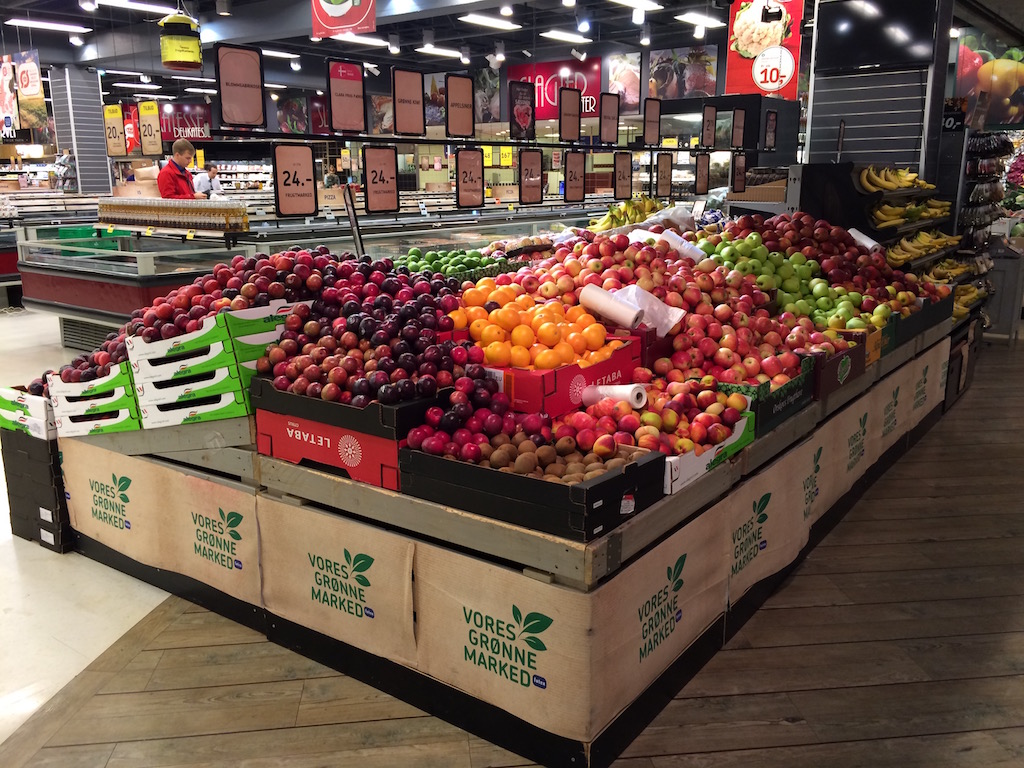 So to Fotex, and their department. The best one I have seen this year with strong standards (it was early morning but still…) and an incredibly strong use of 'mirrors' for the Potatoes alongside great merchandising for loose Produce and Organic too.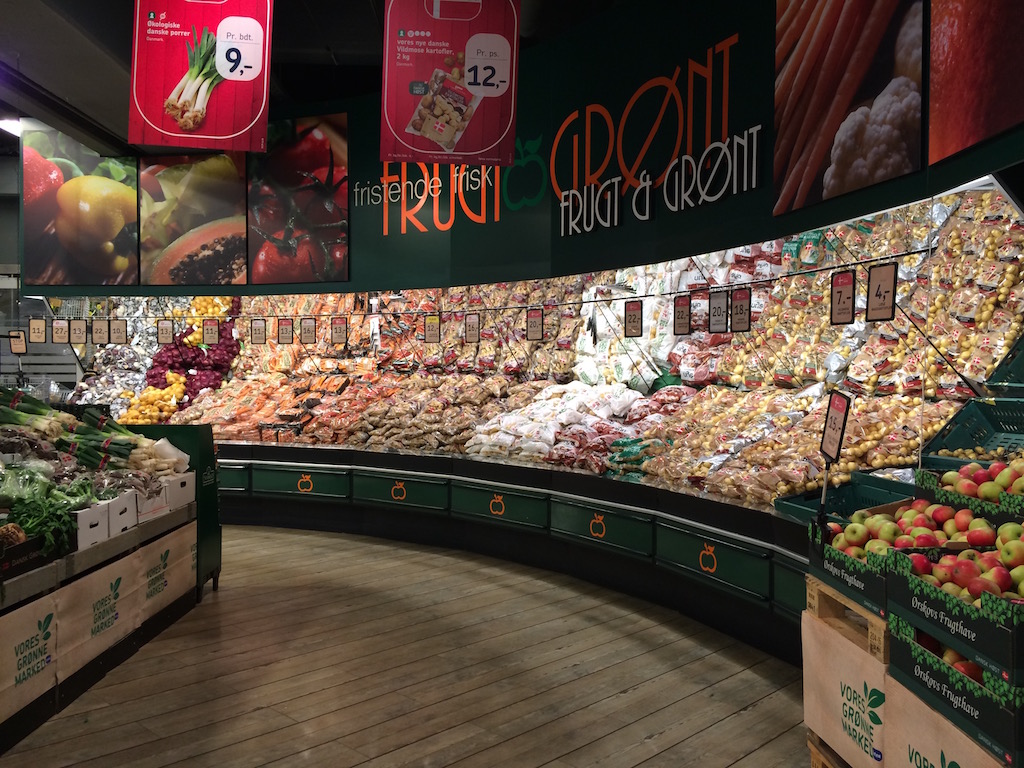 Some great standards and in depth thought had also been given to the category and aesthetics, which linked together seamlessly.
All in all, from a tough field (Whole Foods, The Fresh Market, Supervalu) – Fotex win the Produce award – some wonderful work on all round design, aesthetics and abundance. Good work!
Next up – we have 'the most challenging store of the year'…. Not 'worst store' as that would be disingenuous, but 'challenging' store…….
A weekly email covering the latest events in the industry; such as best stores, store operations, store visits or new promotional packages are all covered. Please visit our emailed retail insight page for further information.
Grocery Insight provide market insight on the UK sector with a focus on individual retailers such as Tesco. This insight is useful to various stakeholders and due to my store based focus. Insight can be delivered to suppliers to focus on growth opportunities, analysts and investors to assess the business performance and long term outlook and retailers themselves to assess best practice.