Express Checkout:
Toys R Us (UK) have entered administration today after struggling to pay a VAT demand.
The chain has made a loss for the last 7 years (from 8) and has struggled with a mountain of debt and an aged store estate with locations that are broadly out of town.
Of course the Internet and Amazon have a lot to do with the demise of Toys R Us. However, any business heading in to administration should look at itself first and foremost. 
The 5 that matter for Toys R Us.
Grocery Insight recently stumbled upon a Toys R Us near York that was in the process of closing down (ahead of this announcement today). The reasons identified in this outlet are essentially symptomatic of the chain at large.
Smyth's Toys loom large here, they've cornered the 'pure play' market in Toys.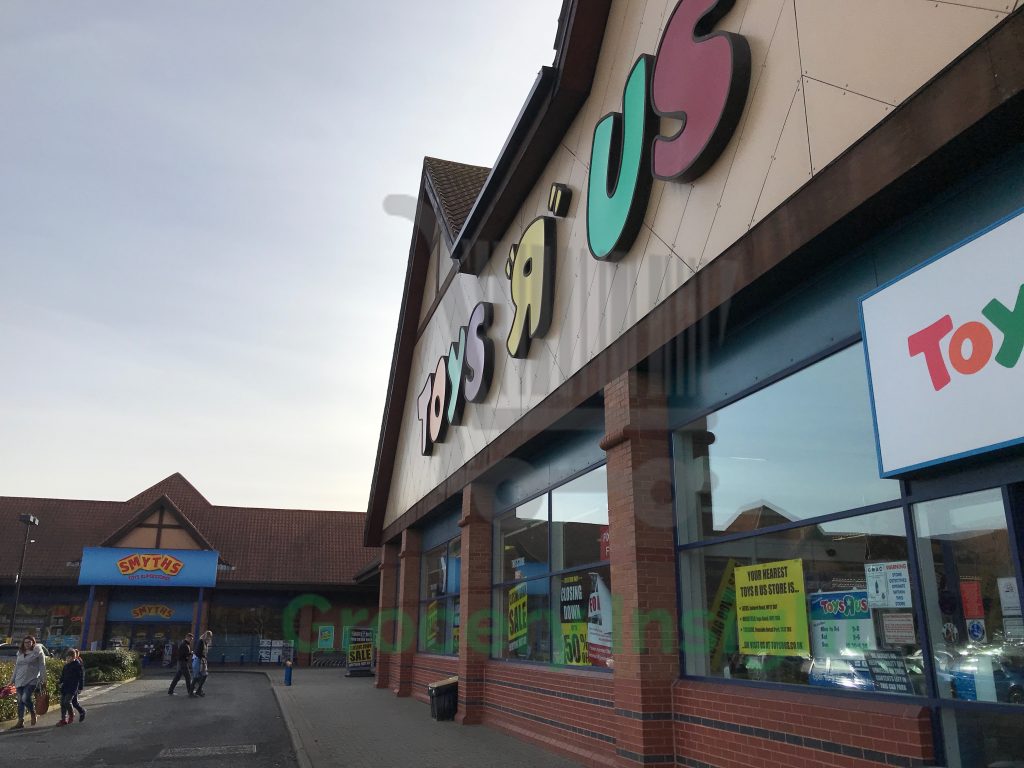 Supermarkets continue to expand, Toys are a key battleground with Sainsbury's / Argos now one company. Both Tesco and Asda were strong in Toys at Christmas, running events and also bagging a number of 'exclusives'.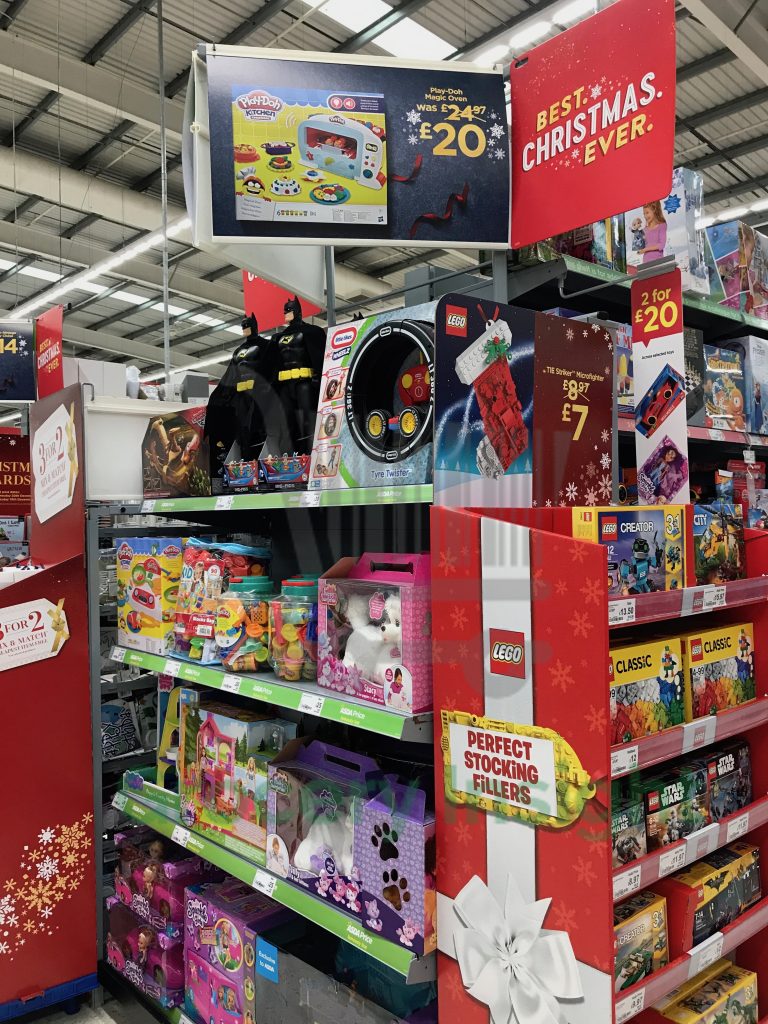 Toys R Us and their dated stores didn't inspire confidence. Where they stocked popular lines like LOL surprise, the store design meant they were entirely lost down an aisle.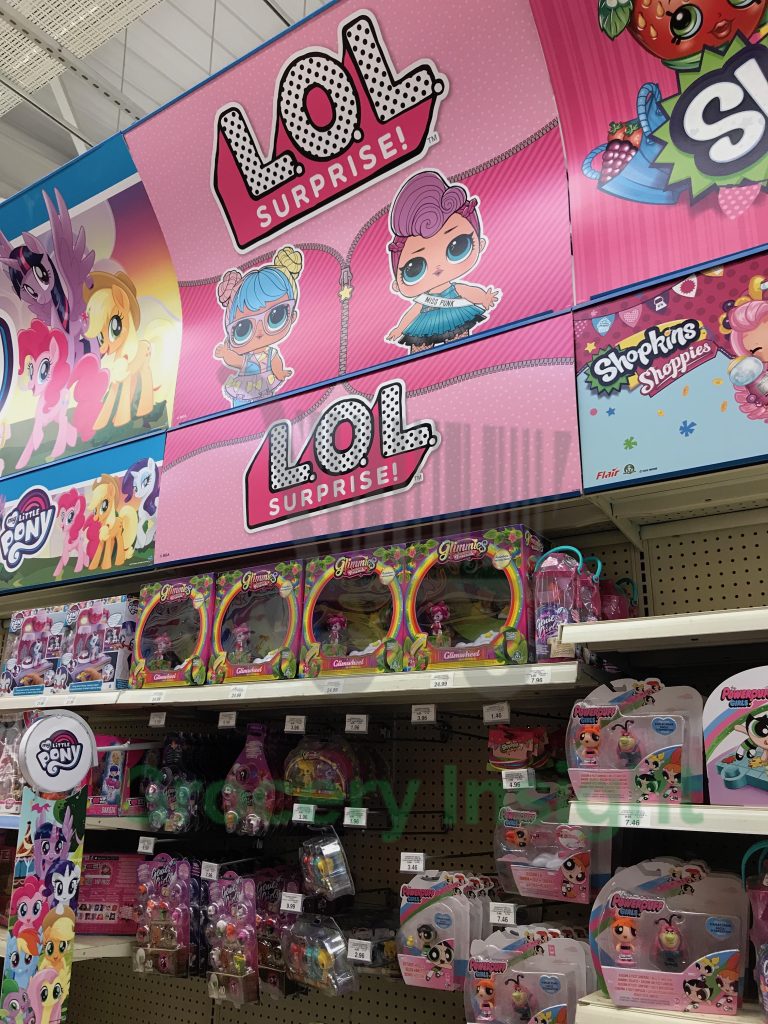 Museum era front end 'kit' sums up the general malaise with the chain. This kit still works, but with the backdrop of dated, uninteresting stores. It tells a story.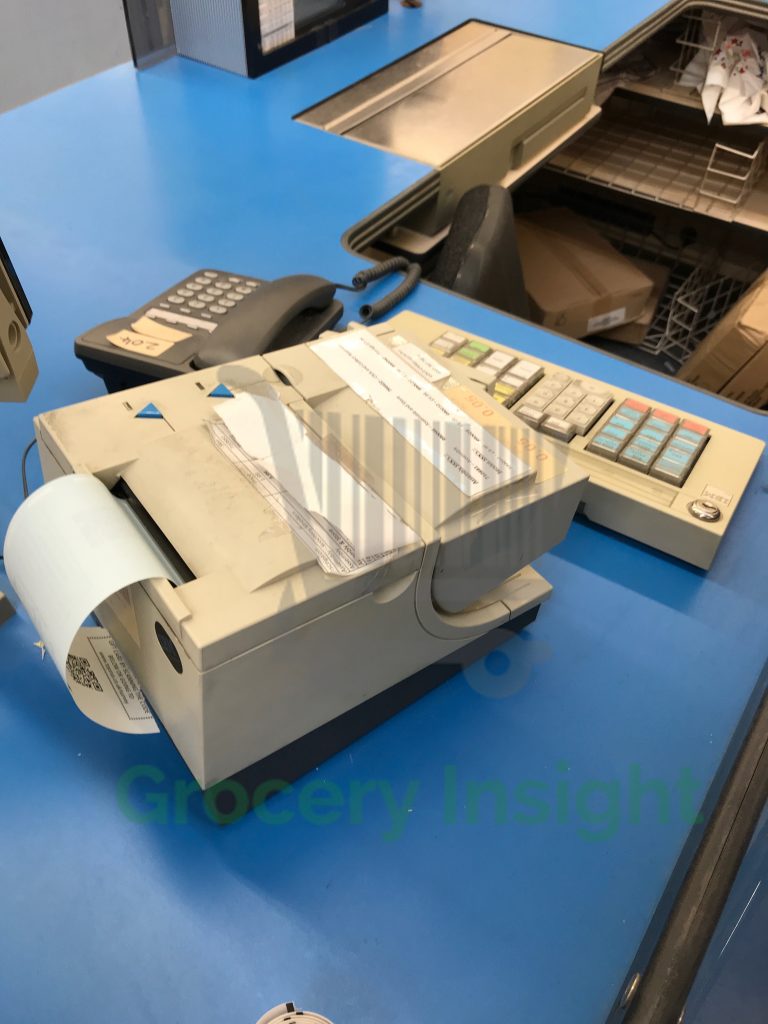 A tragic image. Poor Geoffrey. However the entrance sets the tone; Click/Collect still marketed as 'cutting edge'.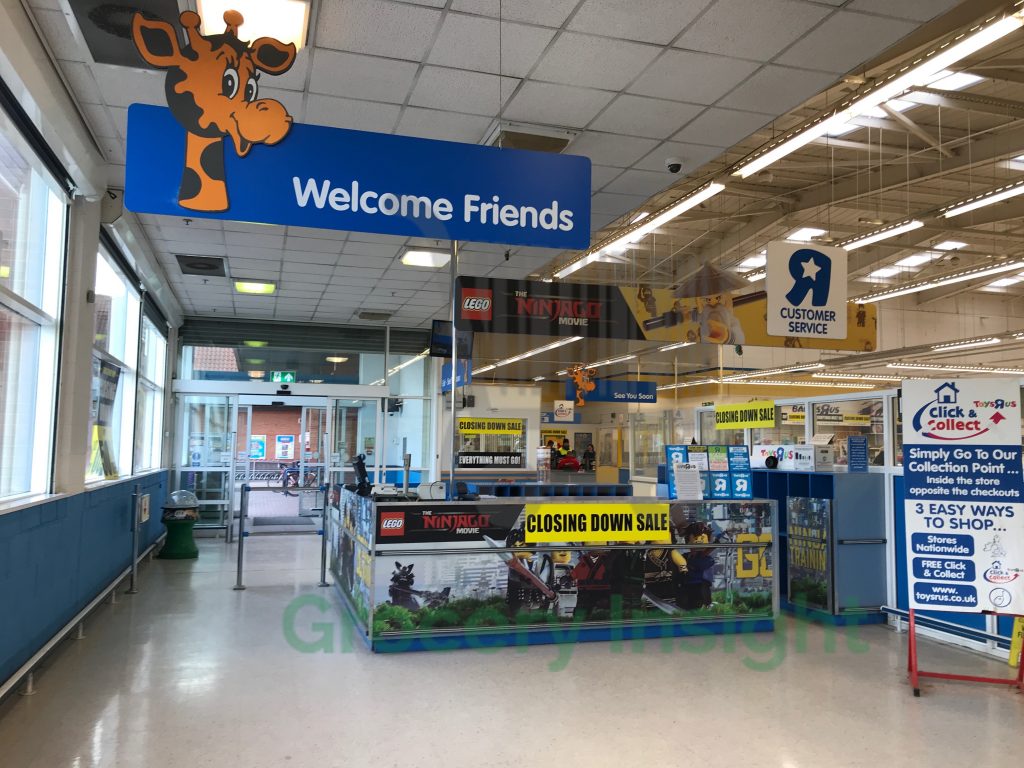 For further insight in to Booker and Tesco merging, what that means for the wider industry; your own business, investment, product or client… Please get in touch with Grocery Insight to understand how we can deliver market leading insight, tailored to your requirements.
Our service offering is detailed on this website, but please get in touch for our rate card and reporting solutions.