When visiting the Reduced Plastic /  Waitrose Unpacked store some weeks ago, I was struck by the customer feedback hub and the comments that had been left, visiting more trial stores and concepts than I care to remember frankly. One is always struck by how different any store looks in the early days, each newly painted bollard outside, the new layout, bright signage, staff everywhere and often, new and exciting things that do not pass the test of time.
Our fuller report on Waitrose Unpacked is available in our report store.
Retailers are so quick to put these elements in to trial stores but not so quick to take them back out, as the focus moves along to the next shiny experiment and focal store. Certainly Tesco, with Bishops Stortford and Watford. Morrisons with Kirkstall and St Albans spring to mind as retailers who were perhaps focused on the refit and 'model store' ideal without necessarily taking care of daily trading, certainly as time passed, these stores became a distraction rather than helpful. 
There are major caveats and bigger stories behind all of that as we know, but a new store is often exciting. In the days of yore, space was opened up almost weekly and new stores were worth a look just to see if keen, head office teams had put together anything that was striking and immediately worth considering for best practice or a wider roll out. Equally, we could get all excited on Twitter too.
However in the years PD (post discount), new stores opening are few and far between. Despite there being pockets that every retailer (even Tesco) could exploit, the expansion of discount in to the towns and cities, suburbia and even the rural areas, popping up inconceivably with the 'box' style stores that fit in even the smallest space (complete with car park thank you very much), the larger retailers have retreated from opening new space and have focused on refits and remodels of existing stores. If anything, a closure or a downsizing is more likely.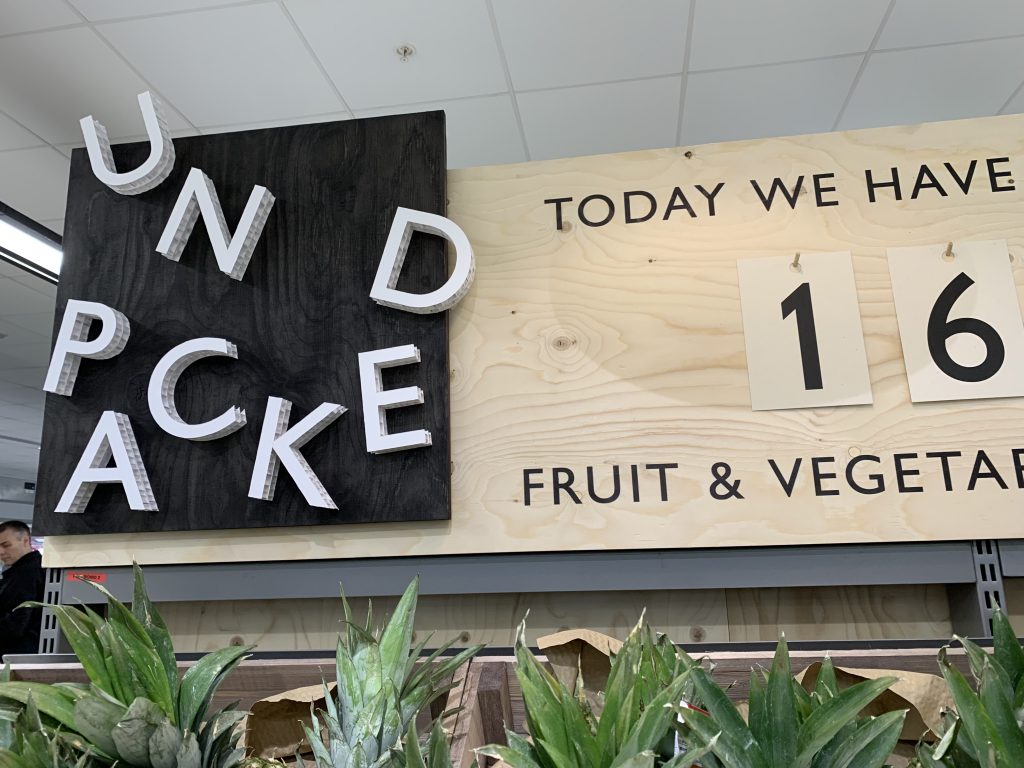 The days of yonder do not feature bad memories particularly (as is often the case) and the focus was always on sales growth and managing the non food expansions. However discount expanding has changed everything for food retail in the UK, the generational shift post recession has seen shopping habits change, convenience stores are favoured for smaller shops to reduce food waste (and save money) and discounters are now openly favoured by customers from all backgrounds and walks of life. Part of their universal appeal really.
It's difficult to recall a television programme causing such a change in consumer behaviour, or awareness as "Blue Planet 2" did, airing at the back end of 2017.  Suddenly the image of the Seahorse with the plastic straw was in every customer's mind and the realisation that whilst we were recycling plastic via our kerbside bins, you can't really recycle plastic at all. Once it's made, it's here to stay (even with a great deal of processing, it's still exists). The images of the Sea being polluted with our 'recycled' waste caused consternation with customers who rapidly took up arms almost and pitched in, wanting retailers to change things overnight.
We had already changed the carrier bags of course; with the 5p charge coming in to force in October 2015 (significantly behind other EU countries) but even that is small fry versus what is to come and what else needs to be done.
Naturally things are not that easy, retailers faced with carefully constructed supply chains, calculated packaging costs and margins to protect were under pressure. Things needed to change and whilst plastic hasn't disappeared (nor will it ever, properly, truly, in the coming years) there have been notable step changes around the elimination of 'evil' black plastic that can not be recycled (or processed) as the sorting machines can't see this as being plastic in any case.
There is much more to do.
However for our generation, and future generations. Plastic reduction (alongside waste reduction) needs to be more than one Waitrose store. The sector is hard at work with various initiatives (a further report will chart the progress and activity by retailer) but more needs to be done, not just for the environment but for consumers. The recent 3 part television show with Hugh Fearnley-Whittingstall (War on Plastic) saw customers encouraged to take all the Plastic off products and hand it to the store colleagues, not really the answer. But I understand the sentiment.
When Waitrose kicked off their "Unpacked" trial a number of weeks ago, an exciting refit/trial store no less!  I went along to visit and consider what the store has done, operationally and physically alongside signage and communications. It's only a 'trial' although the feedback is so strong (as our report will show) that it seems impossible that Waitrose will not keep this store 'as is'.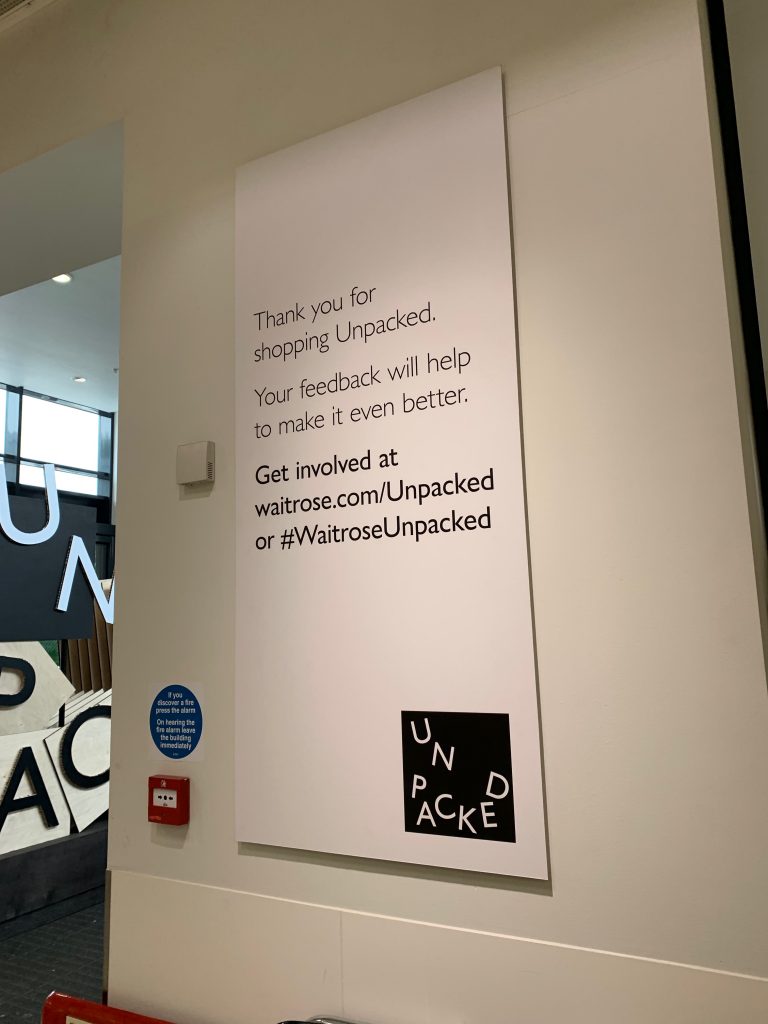 But what for the future? Our report will consider the future for the trial, the operational considerations for retailers but also for absolutely anyone else with a passing interest in reducing consumption, plastic and reducing waste too and talking about it. Be it the supply base, marketing agencies, government bodies, pressure groups and customers young and old. Our report on Waitrose showcases the store, ideas to reduce waste and messaging using high quality imagery and our unique perspective as experienced visitors to literally thousands of stores.
Our fuller report on Waitrose Unpacked is available in our report store.