Our subscribers recently had the privilege(*) of a two parter email that uncovered our particular tales of woe based on a recent store visit to John Lewis. Whilst we can't make all of that content available here; I have cut down the emails to highlight the key parts.
(*) sort of
It's just frustrating. A business with the brand name that John Lewis has, evocative of trust, the partnership, good value, almost 'you get what you pay for' doing key categories like Baby so, so badly.
Toys were a similar frustration as some of their product is so nicely packaged and designed, you could cry. Ideal for gifting or even just a treat, yet the merchandising and layout of the category is so poor, you could also cry.
Summer Toys hidden at the back of the category, too easily missed when in reality, they'd easily sell via parents looking for something to occupy the kids with over the upcoming holidays.
Trends were also missed, no real focus on collectibles or the latest trends via YouTube, there are a lot of nice toys that are traditional and that's fine, but missing key trends is not good enough, especially when you badly need the sales.
Baby had so many missed opportunities it was untrue. Just chance after chance to solve problems for customers, some of whom will be new parents, others who will be gifting lines to their loved ones and others who are more experienced parents, perhaps looking for something different.
There was something for everyone whilst at the same time, they were able to offer nothing.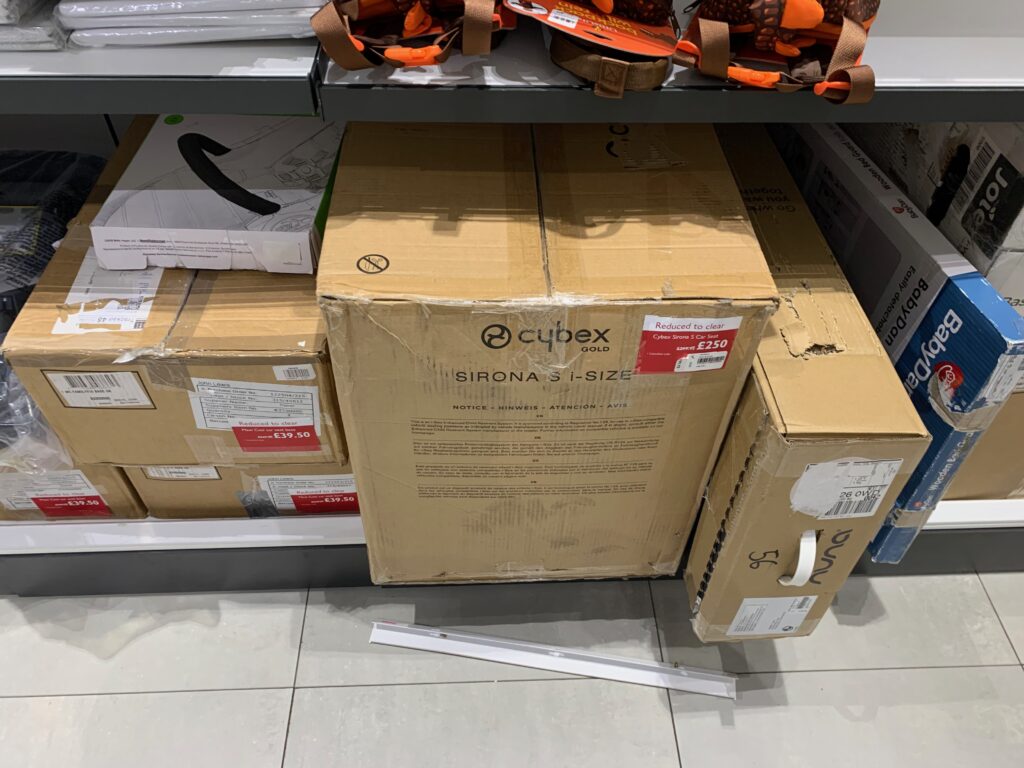 The challenges are plentiful, from the hosted clearance area (a first for me to see a planned clearance area with permanent signage, in such a prime area of the store) and piles of flat pack everywhere – asking customers to part with hundreds of pounds for a box with a picture on the outside.
How do they get it home? Or even to the car? (this store has an adjoining car park). There's nothing, not even a cue of a trolley or similar, customers do not want to solve everything themselves. Nor do they want to have to ask, either.
There is no signage about home delivery, or organising such a service. Whereas IKEA offer it around the store, then you buy, knowing you'll get it somehow.
Then the guy at the desk tells you it'll be 2-3 weeks and it'll cost c. £50 to deliver. Equally, B&Q do similar to IKEA, as do Costco and allow the rental of Hertz vans in the car park for people to serve themselves, there's a solution, to the problem.
John Lewis mindlessly stacked boxes of flat packed baby furniture on varying discounts, asking customers to part with money, based on a picture on the front.
What if they didn't like it?
Why is it reduced?
Why are there so many of these?
Are they any good?
Tales of woe, again.
Clearance is not a bad thing, but the management of it, especially when it's done badly = a disaster. I know John Lewis has been closed and we have been in lockdown but the clearance levels were high and this needs another think.
Not least because baby is on the 4th floor, which as Mrs Dresser points out, is never ideal because you've automatically got to get in the lifts and traipse around the store finding it, with a buggy for company in some cases.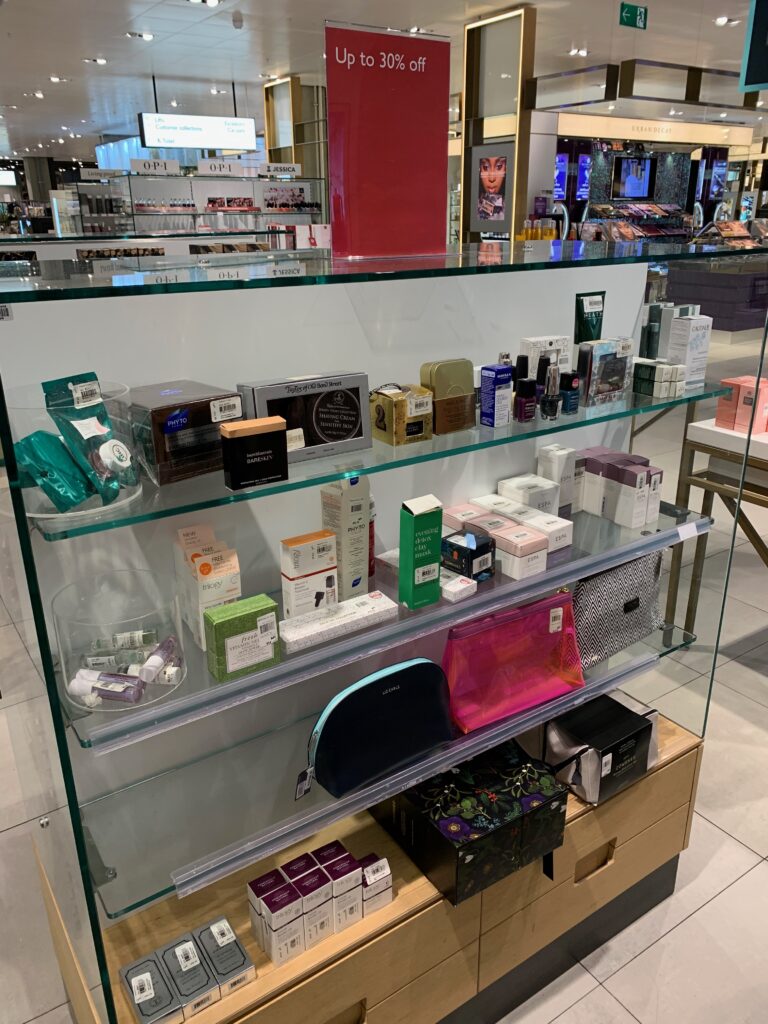 The first part of the email covers basic standards and indeed, their lack of clearance ability, given advent calendars were still being traded in June, even with lockdown, raises the most basic of questions.
Just the general feeling of luxury that one wants from John Lewis was lacking, with 30% off clearance displays akin to a jumble sale, empty displays all over and display products that were tatty and needed refreshing.
Some of these products are retailing at over £100(!) Standards are everything for John Lewis, and indeed, every retailer.
Tales of woe indeed, however, for all the challenges presented. There is a fix for every single one of them. Self help; is a sorely under-appreciated skill.
To read our insight – part 1 is here, with part 2 featured here.
---
Our subscriber emails are sent to our exclusive mailing list.
Subscribers receive key insight and thoughts on retail from one of the world's leading retail influencers, directly to email every single week.
Why wait? Join retail by email today.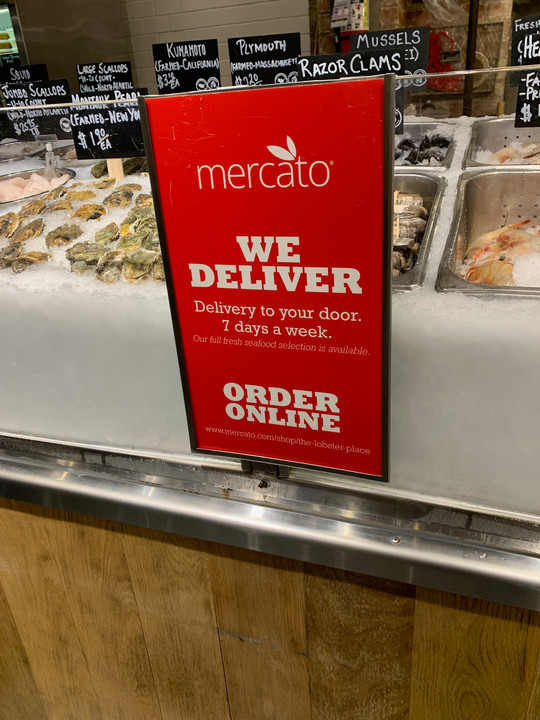 Retail by Email – Our email subscription service
---
Interested to hear more about Grocery Insight and the work we do, bringing solutions to all kinds of retail problems?
Why not take a look at our retail brochure, covering the current situation in the retail market, and how we might be able to help.
Grocery Insight – Solving Retail Problems
Thank you for your response, this is so important for us to get an understanding of what people are currently doing, what they are suffering with and importantly, how we may help make things that little bit easier.