For today's retail image of the day, we have Target and their Back to School event. The Minneapolis based outfit is one of our favourite retailers, of all time.
It's hard to say which specific elements we like as there are so many, but their tone of voice, signage, brand and look/feel is always just so on the money.
Which for a company the size of Target, is no mean feat.
Indeed, their strategy to focus on modernising stores (some of which were very old hat indeed). Whilst pushing on same day delivery and fulfilment from store has seen their sales sky rocket.
The pandemic has only served to further drive that sales line northwards for Target.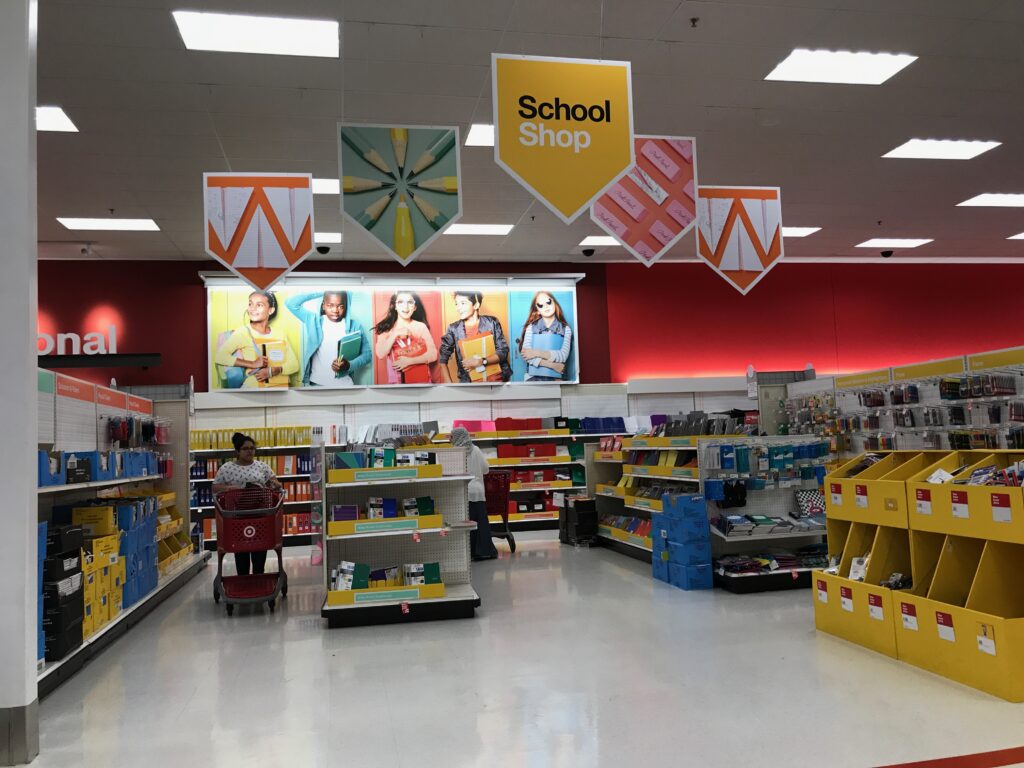 Their work on private label, non-food, clothing and indeed food as well has seen sharp increases in sales post change. They're a great retailer and doing all the right things, including smaller format stores in city centres (like New York) where fulfilment and an edited range of products can be found.
Target's seasonal events are always spectacular, Back to School is a good example, featuring strong signage and a great range of products.
More to feature of Target on our image of the day, it's always a shorter blog on a Monday!
Their stores in New York City are of particular interest given their work with smaller formats, alongside this, they have remodelled some of their larger stores very successfully too. Their work on branding and having a loyal following is near unparalleled for a mass market retailer.
This is why Target are on our favourite retailers list, they get a lot of things right.
We have thousands of images showcasing the very best of Target. They feature in most of our best practice guides as well – interested?