We offer an initial consultative call on HFSS for anyone who needs further input around the legislation and the impact that it might have on your business.
You know the impact of HFSS legislation.
You know the changes it will drive, everything changes.
No more promotions on HFSS products, bar a price cut. No exposure for any product that is classified as HFSS outside the core aisle space.
No more 'extra free' on pack messages on eligible products within impacted retailers (yes, really).
No more Easter Eggs, or Chocolate Tins at the front of store, either.
Some changes via HFSS are not major; IE the change to 'save only' deals has largely occurred in the sector anyway. In addition – checkout space has been taken over by healthy products under the retailers own steam.
But other changes, such as featured space elimination, the huge categories that are impacted will present traders, suppliers, retailers, manufacturers and marketing agencies with significant questions.
How might you mitigate the effects of HFSS?
Do you need someone to give an honest and unbiased view on your HFSS plans and how it will land with customers?
Do want some training, or facilitation to give an external view of the legislation what it means, practically, for everyone?
We can certainly help. We'll offer you some ideas and solutions to your questions, using our best in class examples as well.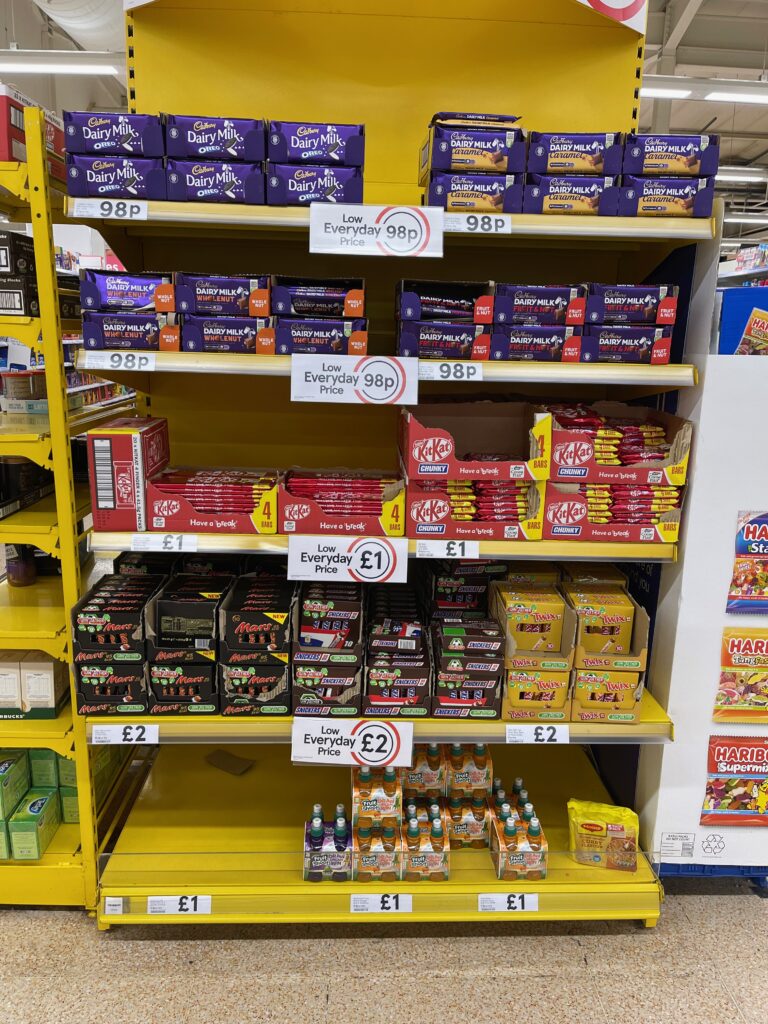 A crucial question – what can you do to minimise the profit loss?
Forecasted to be over £3 billion for retailers (over 25 years) and £1.8 billion for suppliers (over 25 years) and that's just the changes around featured space!
The clock is ticking with the HFSS legislation due to go live in April 2022, meaning that time is against everyone.
I know you're working hard on HFSS changes, why not get the widest perspective possible and utilise our expertise in stores, store operations alongside a wealth of best in class examples too.
Every one of our consultations are bespoke and I want to hear your challenges and we will listen and provide our perspective, aiding our call time and how we might be able to help.
Use the link below to book your call time, today.
---