Part of the challenge in the larger stores such as the Extra format is maintaining a suitable range for customers, balancing availability, sales and crucially waste.
With large stores having a lot of chiller space, the range is dependent on a number of factors including demographic and local taste but the hard / fast rule is more space = more range. This can lead to high waste via reductions and out of date products, thus impacting profitability and margin.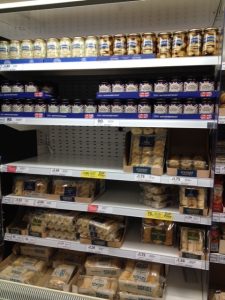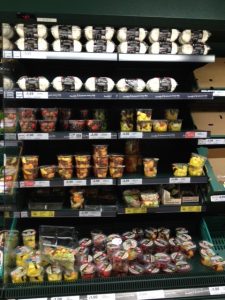 To counter this; stores who don't have the sales densities, have been affected by local competition or simply need to reduce their waste bill have introduced defensive merchandising. The principle is that the range is reduced / compacted into fewer shelves for presentation purposes, the space left over is used for complimentary ambient products.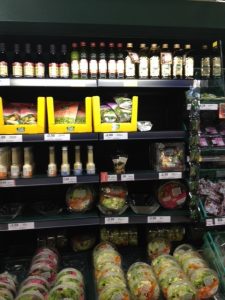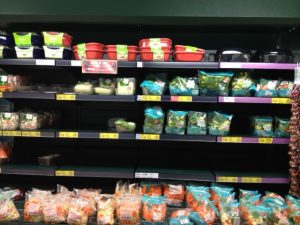 There is more scope for the initiative, clearly UHT Milk looks likely if stores are under trading on Milk and if the lines are carefully selected then there is a good chance to drive further sales. The strategy is relatively low risk too, its unlikely to harm sales but certainly should help control wastage and aid presentation of the fixture.
It does raise questions around space though, having to bring in complimentary ambient lines to save on wastage does raise questions over whether the stores selected are 'over spaced' on Fresh Food.
 If this level of insight is of interest to your business, periodically or 'as it happens', please take a look at our research store.