It looks as though Steve Murrells campaign to revamp the Co-Operative is continuing apace with the launch of a new website.

There are several 'game changing' elements within the Co-Operative offer –
'Free' – There is no charge for this service.

3 Hours – Shopping can be ready within 3 hours, and can be ordered up to 3 weeks in advance.
No minimum order – The absence of a minimum order is interesting.
There is little doubt that online represents a great chance for the Co-Operative to grow basket size, particularly in the larger stores as a compelling mix of own label product and strong promotions will likely see customers do their core shop with the Co-Operative.
The Co-Operative are all about 'top up' shopping, so getting the online customers to head to their local store to 'top up'  is an added benefit of the click and collect service.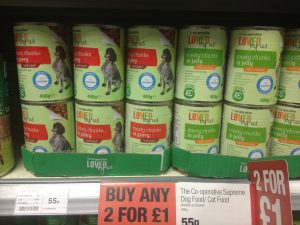 Looking ahead, the sheer number of locations that the Co-Operative has makes this an interesting move and click/collect looks a low risk way to enter the market and capture some of the spend currently going elsewhere.