Rumour has reached me that Tesco are researching a change of their corporate logo.
It's unclear where the work is but early work will involve design agencies and proposals, then focus groups to consider the impact / preferences and whether any new logo would say anything new about the business.
It's clear that a good few things were inherited by Philip Clarke that weren't always the most helpful, under invested stores on their knees and stripped of hours for example. But the logo is perhaps a surprising consideration.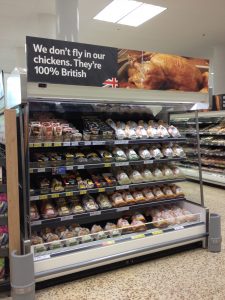 That said, 'Every Little Helps' was rumoured to be up for the cull too, but was seemingly saved. However as the business evolves (online and multi channel) then a new logo could well help sharpen up the entire 'feel' of the business.
Critics may well ask what difference would it make, and indeed it would be a significant CAPEX undertaking to change the logos on all stores / packaging / PoS etc. The external logo alone would run into millions when you consider the number of stores, depots and lorries that carry the Tesco name.
One to watch perhaps. Change goes beyond one 'logo' though.
Grocery Insight provides in depth market insight along with a new email update service containing stories / rumours such as the above. Crucial news for your business, category or investment portfolio…