Without trying to ensure the Grocery Insight blog becomes somewhat of a tragic obsession of writing solely about Dave Lewis and Tesco, they are extremely newsworthy at the minute, and part of the wider Grocery Insight service offering is all about monitoring the market, spotting trends and activity in the shops. There's plenty to look and consider with the Tesco empire. The 12 days of Christmas Dave Lewis are all about tracking the 12 days before the announcement to the City on the 8th January which will highlight where the business goes next. This, as ever is all guesswork on my part as nothing has been given away to the City, journalists or otherwise.
If you will, its a list of priorities that I'd be looking at targeting ahead of a major announcement to the stock market. They all interlock as, well, they're all linked to the business but some are intrinsically linked. Clubcard for example directly cycles back to price (investment in Clubcard could be ploughed into lower prices) alongside other elements (Dunnhumby?) Tesco invested heavily in Christmas (part of the latest profit warning) and the 49p 'Festive Five' was popular and took the fight back to the discounters.
Today, we take a look at the issue of 24 hour trading in stores, as Dave Lewis looks to reshape the business, will abandoning 24 hour trading be on his list?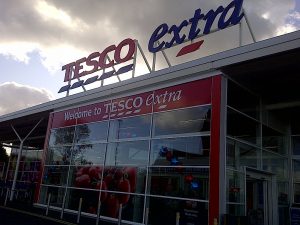 In terms of the 24 hour trading pattern, its oft been wondered whether it is worthwhile. Asda have recently pared back a number of stores that offered 24 hour trading. Sainsbury's have very few stores that offer 24 hour trading bar a sparse number in London and Morrisons have never offered 24 hour trading but have recently further extended their opening hours.
Tesco have a good number of stores that are 24 hour trading stores and as a bare minimum, given the market moves, Tesco should be reconsidering the number of stores that are trading all through the night.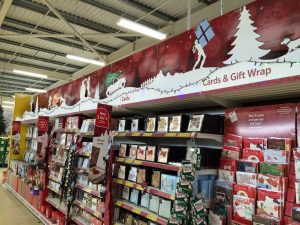 The key rationale for being open all night was the fact that in many cases, stores were fully staffed and it was thought that they may as well open and take money given the staffing level.
As retail turns full circle, many retailers used to operate twilight shifts where the store was filled from 6pm onwards, with busier stores operating 'full' nightshifts where colleagues replenish the stores and carry out merchandising tasks overnight where, even if the store is open, productivity levels are greater due to the lack of customers and ability to 'drop' more stock onto the shop floor.
Sainsbury's used to operate twilight shifts in many of their stores, a twilight shift is where replenishment takes place 'late night' IE post 6pm where the store is quieter. Often volume is split with slower moving, packaged goods filled on twilight with Fresh Foods and Bulkier Grocery then left for a reduced night shift.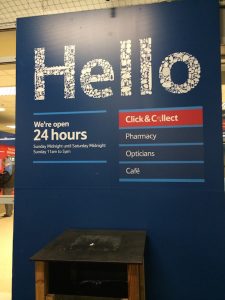 It wasn't always the case, as volumes increased and stores became busier – it became necessary to move stores to a nightshift operation to maintain efficiency and in many cases, keep pace with trade. However as volume falls away and stores become less busy, reducing the number of 24 hour trading stores seem inevitable, as does splitting replenishment between twilight and night shift.
Nightshifts are expensive, workers work long shifts and as a result get a (deserved) good break entitlement. Night colleagues also receive night premium so on a per hour, labour cost – a full night shift works out very expensive versus a twilight / night shift split.
Changing the way Tesco operate is a necessity, the business has had 2.75m hours added to it under Dave Lewis and he still acknowledges that this isn't enough. Lewis also pointed to an interesting availability measure in his first City speech, noting that the business obsesses over a .com measure that is taken when the shelves are at their fullest in the morning.
Tesco customers (indeed, any UK retailer's customers) will know that heading into late night can be a poor experience, shelves are empty and untidy and queues mount at the checkout. Dave Lewis now receives the availability picture as it is at 5pm to adjudicate how things are looking for customers heading into late night.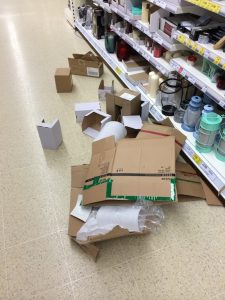 Given this accepted weakness, bringing in twilight shifts in favour of a reduced nightshift would be a smart move. It ticks boxes in a sense of boosting shop floor, customer service presence without spending further money on recruitment, reducing each stores wage bill on an actual basis and can help improve the availability at the self accepted weakest point in the Tesco trading day.
So, a thorough review of 24 hour trading looks very likely, reshaping the business is a priority for Dave Lewis and sometimes, non-retailers can look at things through a different lens. Asking questions about decisions such as 24 hour trading and perhaps, evoking thoughts in others about the sustainability of continuing with 24 hour trading on such a scale.
I'm not saying that 24 hour trading will end everywhere, but it absolutely needs reviewing and the in store operating model (more to come) absolutely needs reviewing. Clearly it's not fit for purpose given 2.75m hours had to be added to the store operating budget.
[convertkit form=2294317]