This post originally appeared in the subscription-only Grocery Insight newsletter, and has been republished here in full.
Happy new year!
I noted with interest that the analysts post Christmas were lauding a great sales performance from the 'big four', highlighting that the sales had returned and good times were here again.
Of course, this wasn't fuelled by 2,000 pictures Christmas week (no, that was me) but the IGD numbers were out around this time, showing that the big four had performed well once more.
No surprise really, big stores have a halo effect at Christmas, with the wide range of products available allowing customers to do a full shop, shop for last minute gifts and also easily park and get around the shop.
Compare that to Aldi where it's often difficult to park on a normal weekday and the tighter aisles and increased customer numbers make it difficult to get around. Not just that, but customers generally like to gravitate from their core store at Christmas and spend a little more to treat themselves.
Aldi tried to counteract this with a wider range of premium fresh lines in their expanded Christmas space, alongside the premium(x2) exquisite lines which were expanded beyond Mince Pies too.
The rope hung Salmon was getting some good feedback in stores from customers who were amazed at the size of the product and the price.
However at £19.99 – is it a stretch too far? The brilliance of their premium ranges is that they're comparable to the other supermarkets but cheaper.
However a £20 Rope hung Salmon is a niche line and not entirely clear who they're supposed to be comparing themselves against. The market is awash with Salmon at Christmas with every retailer enhancing their range for the festive period.
One thing is for certain, it's no way to sell a premium product by bunging it on a shelf width ways. Looks as though they're selling a bird box for £20.
Whereas Lidl look like they're running out of steam a bit, with a clear focus on running stores leaner given the standards on show recently. Lidl know they cannot give product quality, price and supermarket store standards in one go without impacting profitability. The Germans will drive this relentlessly.
There has been a bit of a slide on store standards but the prices and products remain as sharp as ever, clearance has been heavier than previous years though, perhaps indicating that the momentum wasn't necessarily with them heading into Christmas anyway.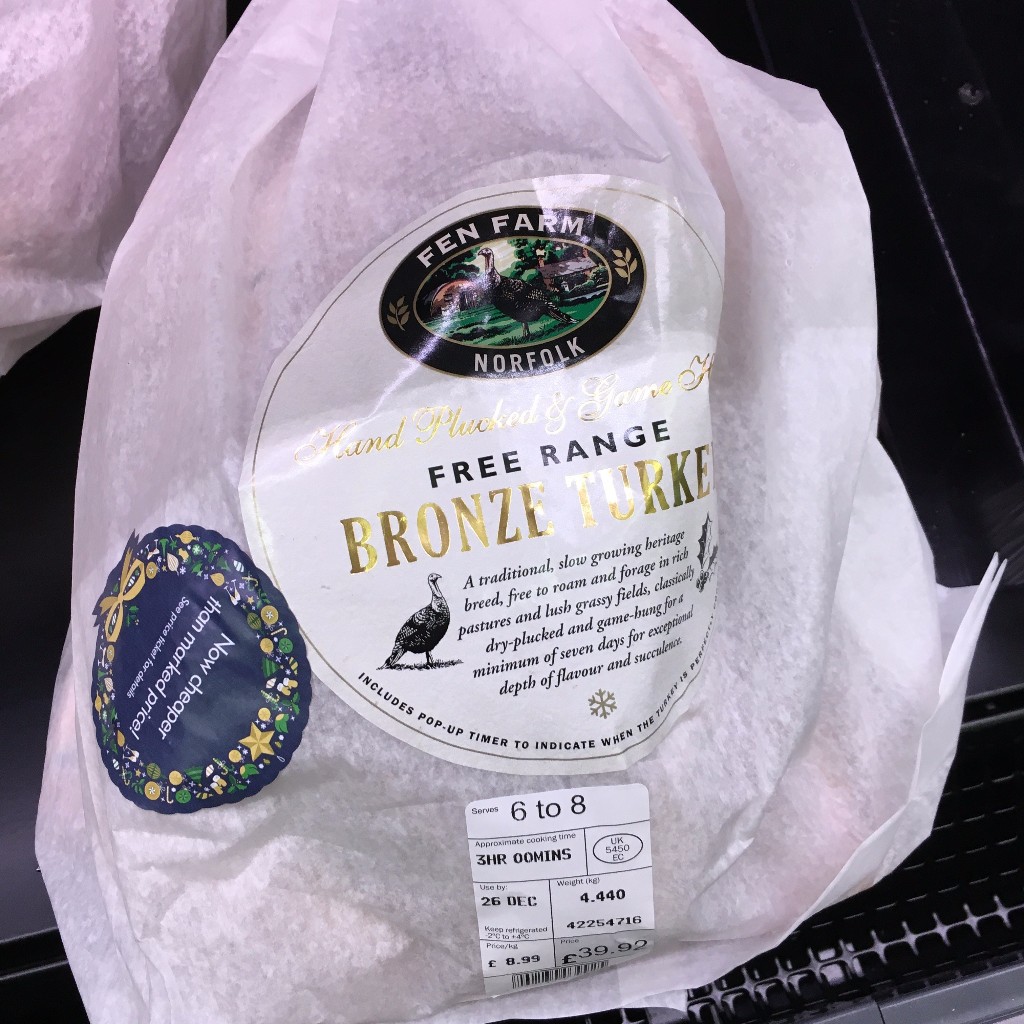 Their marketing remains as sharp as ever and their premium tiering is still really good too. Turkeys as evidence of their strong work in whole birds for Christmas.
Price competitiveness remains key; the stickers on pack pointed to a lower price than flagged on pack, yet the shelf edge labels reflected the same price as the on pack labels.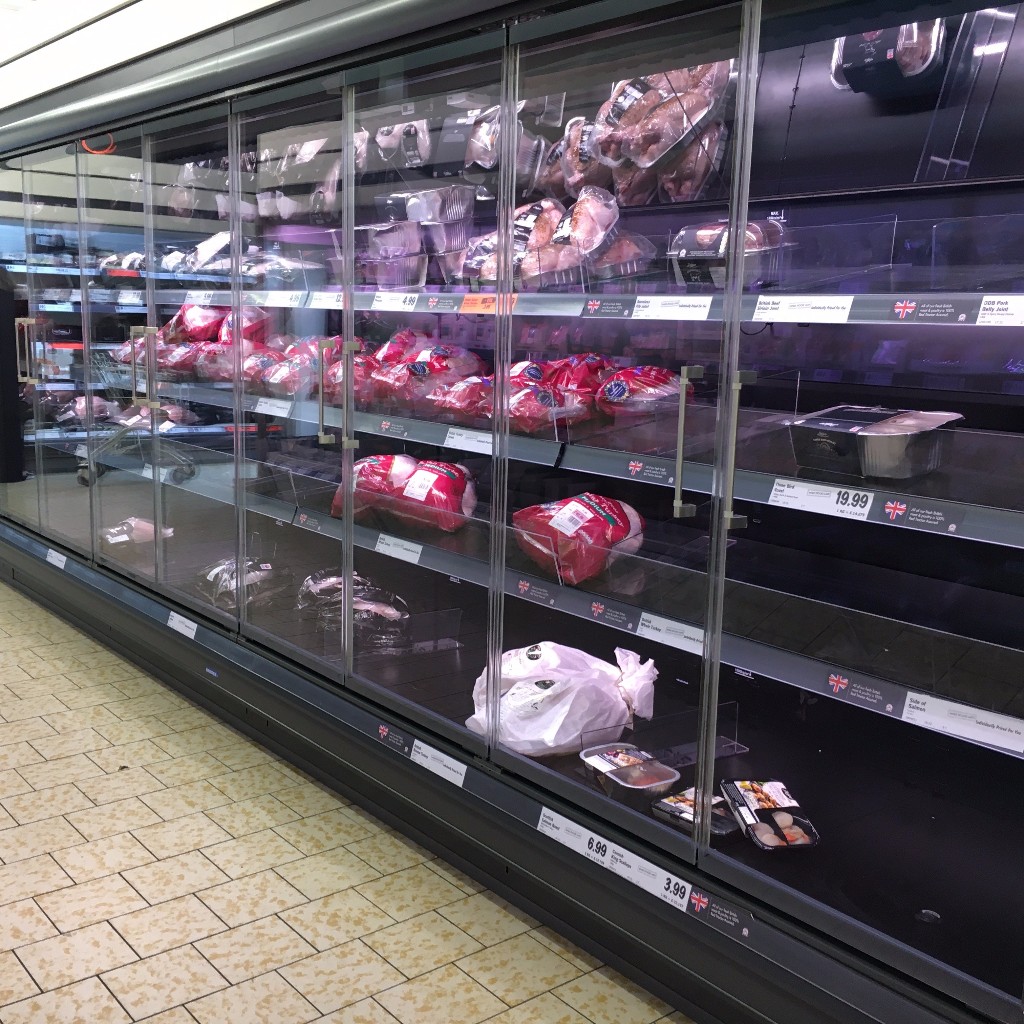 However the Turkey display left a lot to be desired some 4 days from Christmas day, a representation of how standards are sliding a little in store. But Lidl will revert to type, viewing this as an acceptable face for the store – products on sale, at the right price and the right quality level too.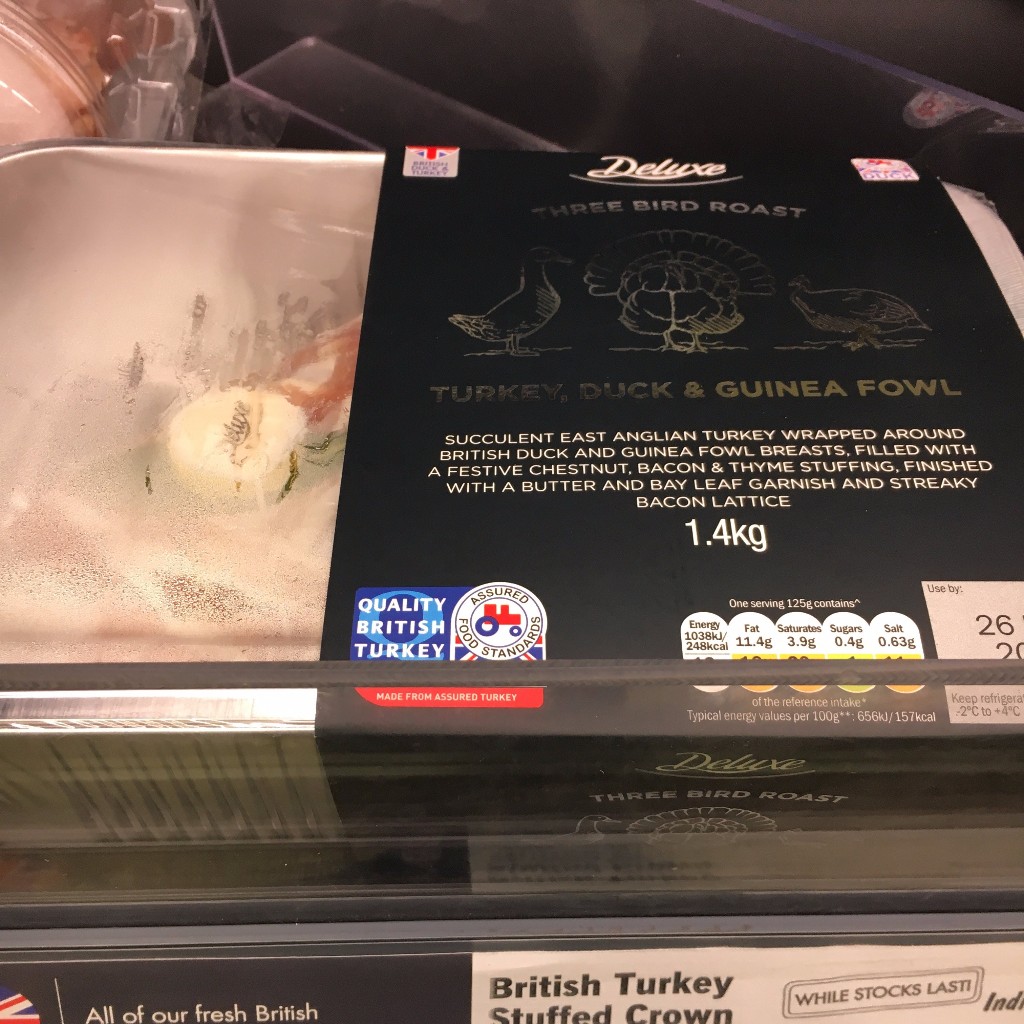 It will be interesting to adjudicate their performance on Kantar, but this is clouded by new space. Not just their newly built stores but the numerous rebuilds and extensions that are springing up around the country.
Their space will continue to grow as they expand but sales will need to start moving, they were already trailing Aldi on Kantar but store standards being allowed to worsen, after bringing up customers on great standards and minimal queues will certainly bite.
They likely did 'ok' at Christmas, their offer was by no means terrible, lots of premium ranges around in Fresh, Ambient and Frozen. A couple of stores look heavy on seasonal lines post Christmas though.
The USA expansion looks likely to take a lot of their focus and with it, their best people to make the transition work. Rumours about Australia don't go away either….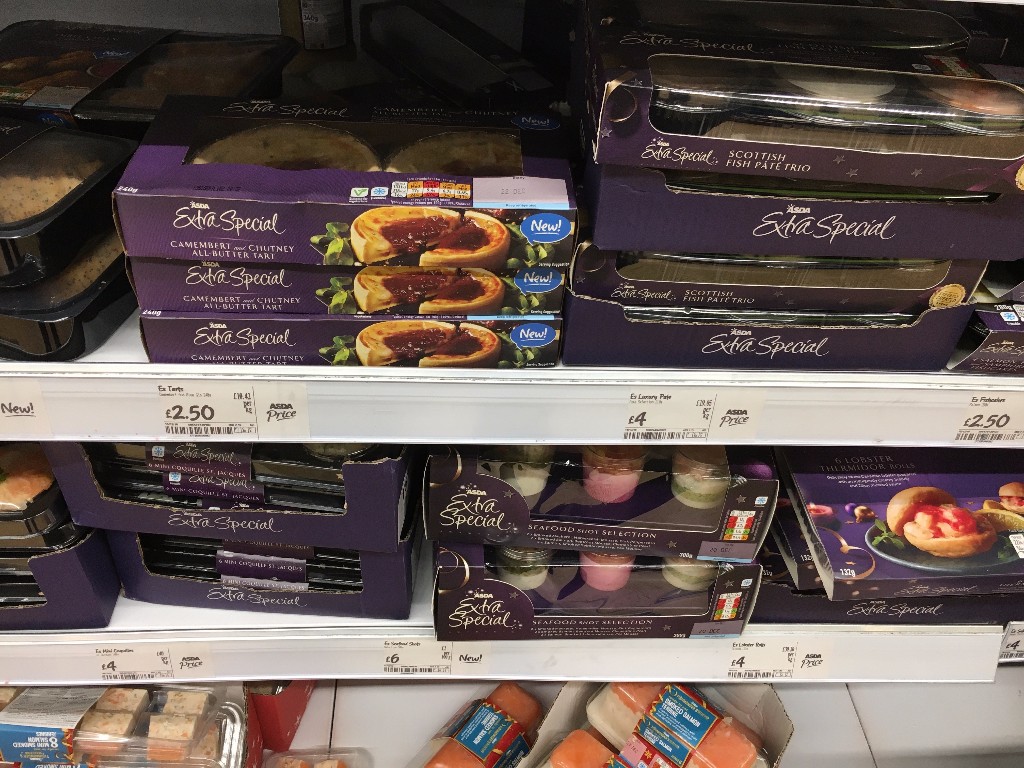 Asda suffer the same fate around the quality / price disconnect, and have done for years, even when not leaking market share and sales at an alarming rate – their efforts at Christmas were always noted but barely register for customers. The core Asda customer will return week in, week out for their lower priced branded groceries, however getting extra spend is a hard ask (budget conscious shoppers don't just forget everything they've been told for 11 months of the year).
Similarly, they will struggle to pick up new shoppers at Christmas, there is too much choice elsewhere for premium and upmarket lines. Customers are aware that there are numerous retailers who do a very good job indeed on speciality food and offer other trade up opportunities too.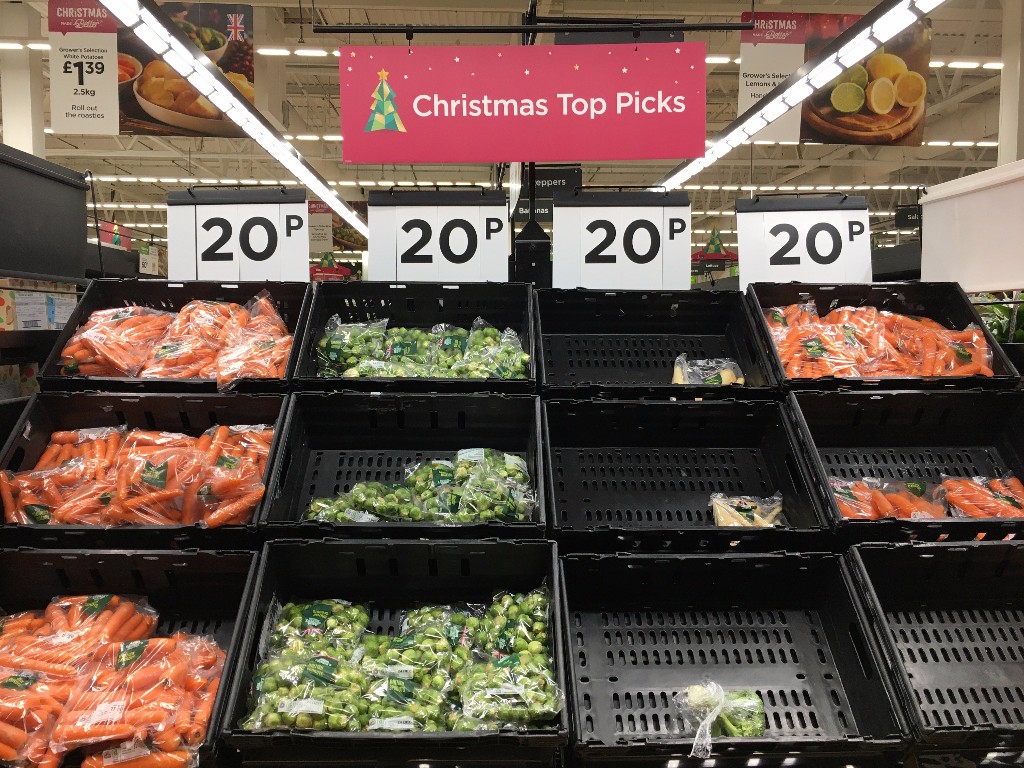 Veg wars were well documented this year with Asda taking discounters right in to 19p vs. Asda 20p. Morrisons at 3 for £1 (50p each) and Tesco at 39p.
This is exactly where Asda should be of course, in with the discounters who are their biggest threat in the market.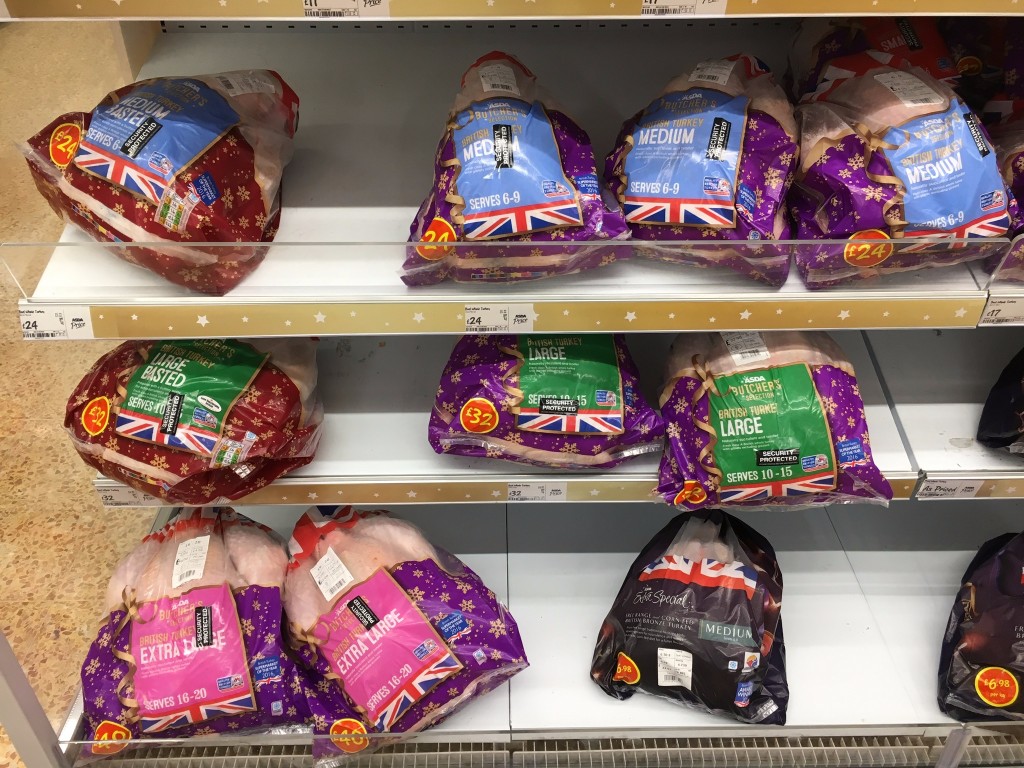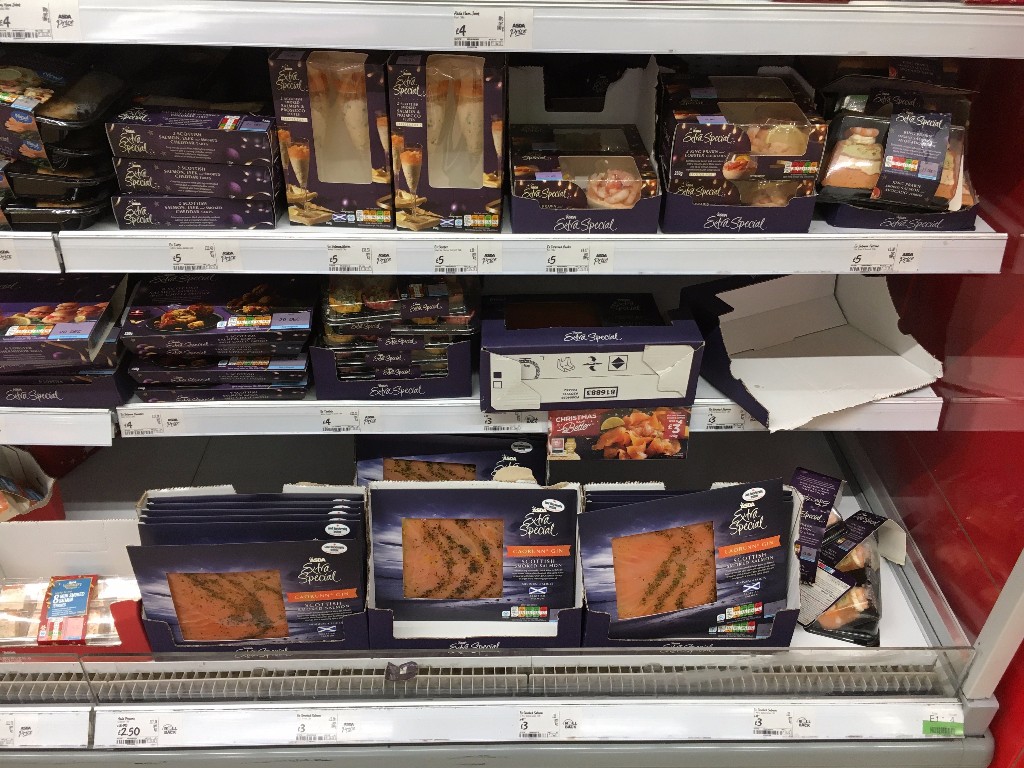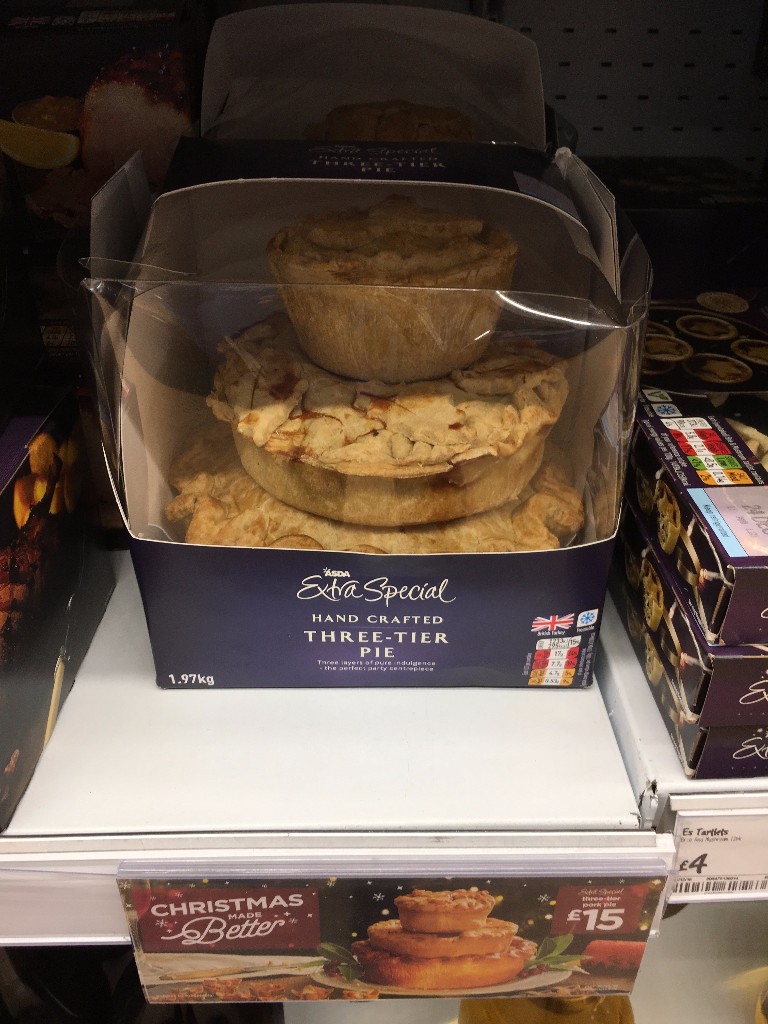 Although Asda were far, far sharper at the premium end of the market this year. There were some genuinely innovative lines in the range and their party food ranges were a significant improvement from last year.
The handcrafted Pie also represented a bit of a talking point for customers who may purchase, thus generating surprise that Asda was in fact the place to have sold this product.
However the issue remains, the premium range may have been strong but it only appears at Christmas. To have more authority; it has to be part of the range all year round and marketed as such, not just a once a year treat.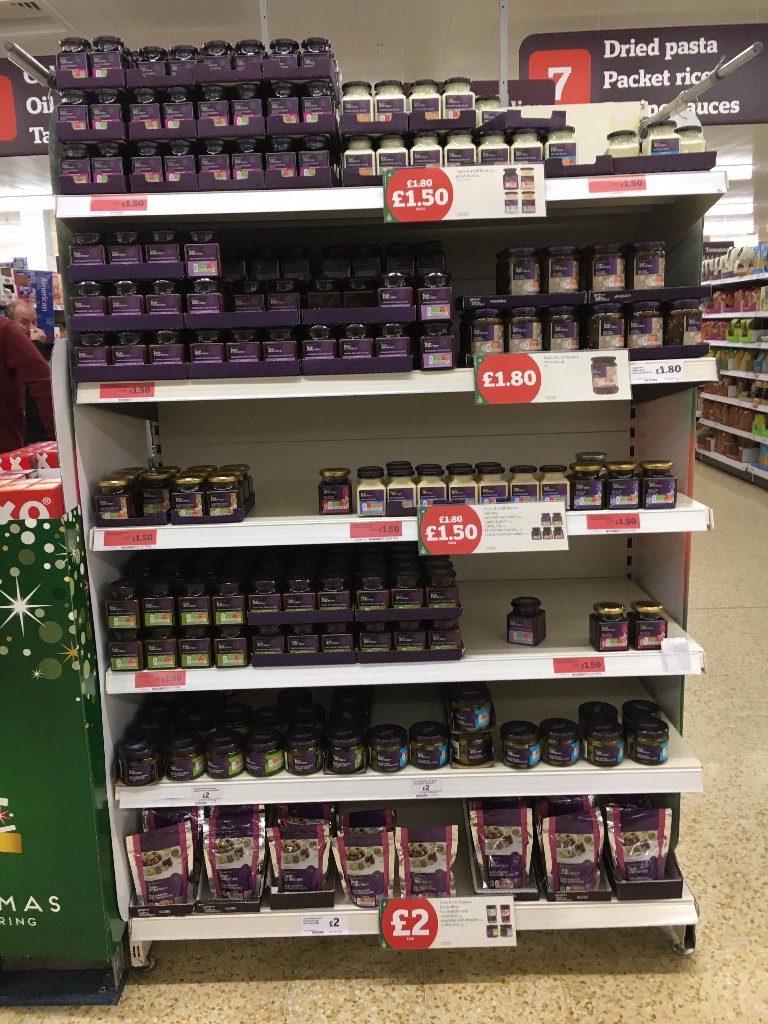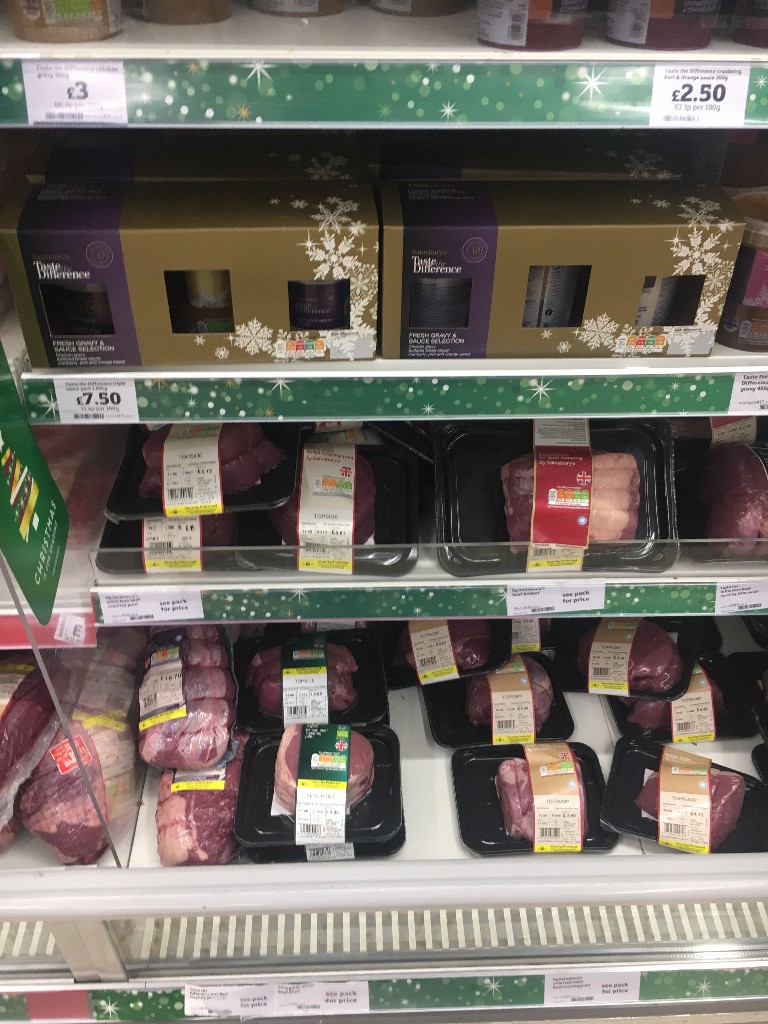 One retailer who does generally perform well for Christmas is Sainsbury's who have always done well over the festive period. Taste the Difference comes into its own as a festive range and one to 'wow' your guests with. However this year, the range and signage were virtually identical to the year before and it all felt very safe.
Their promotional ends being mission based and centred around hosting / gifts / fill cupboards and occasions, rather than just a load of promotional lines represented a nice shift. Beyond that, there wasn't much else new in the stores.
Stores appeared busy, even post Christmas for their sale but the lack of multibuys did highlight the core prices in a sharp way. Whilst the move makes sense for a week to week customer, the lack of bulk miltibuy deals for Christmas does raise questions over the 'value' proposition.
Are customers purely looking at shelf edge pricing over the festive period? Or do customers want an element of promotion (x for y deals) in order to provide a 'full trolley'. Christmas is a time for entertaining and people need more Spirits / Beer / Crisps etc in their home for guests.
Whilst lower prices are important, at Christmas it has to be more about the level of promotion and subsequent 'value' that a customer gets from their retailer of choice.
Whilst this isn't every customer, there is little doubt that the lack of a multibuy on Party food makes it hard work, every other retailer features some sort of 3 for 2 / 4 for 3 deal to drive purchases. The equivalent price is often the same at Sainsbury's, but customers love a bargain!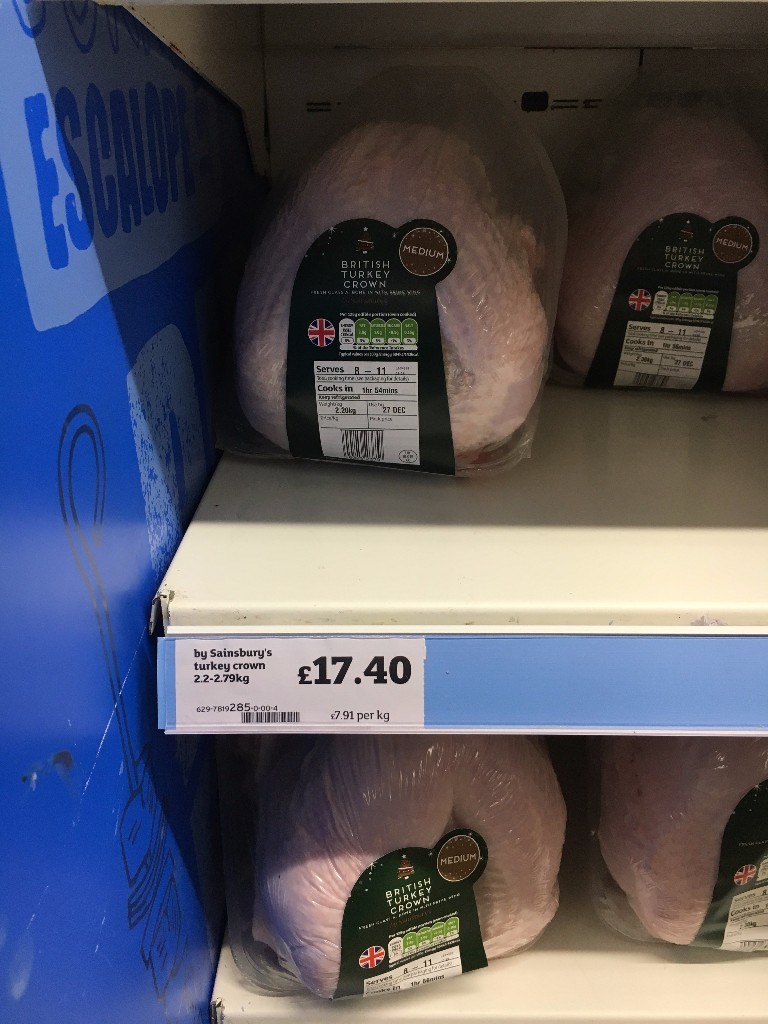 Fixed price Turkey crowns were notable this year, a good piece of work which enables the customers to budget far more effectively.
Fixed price Birds / Meat is a favourite of the discounters of course, interesting to see Sainsbury's pushing this strategy.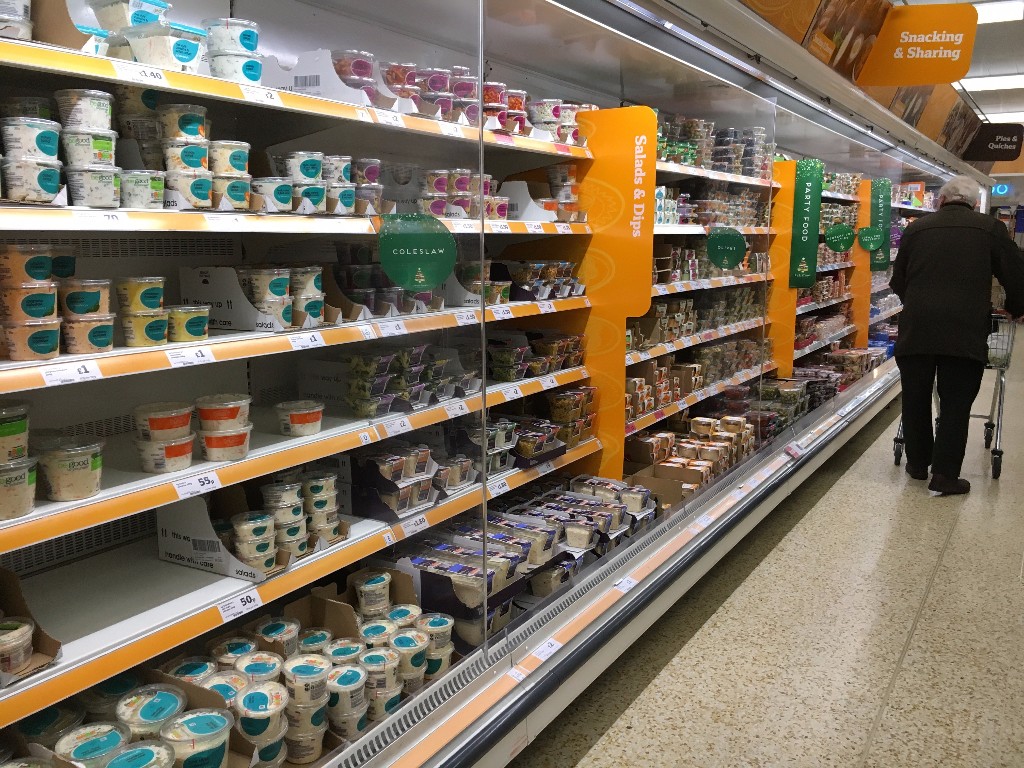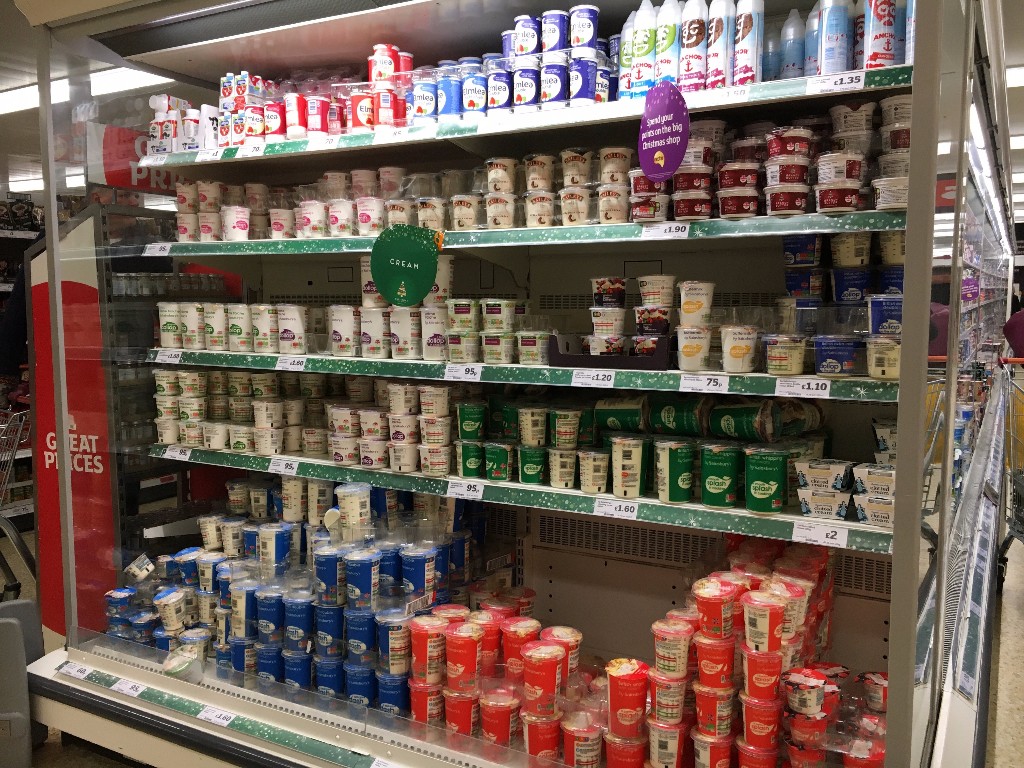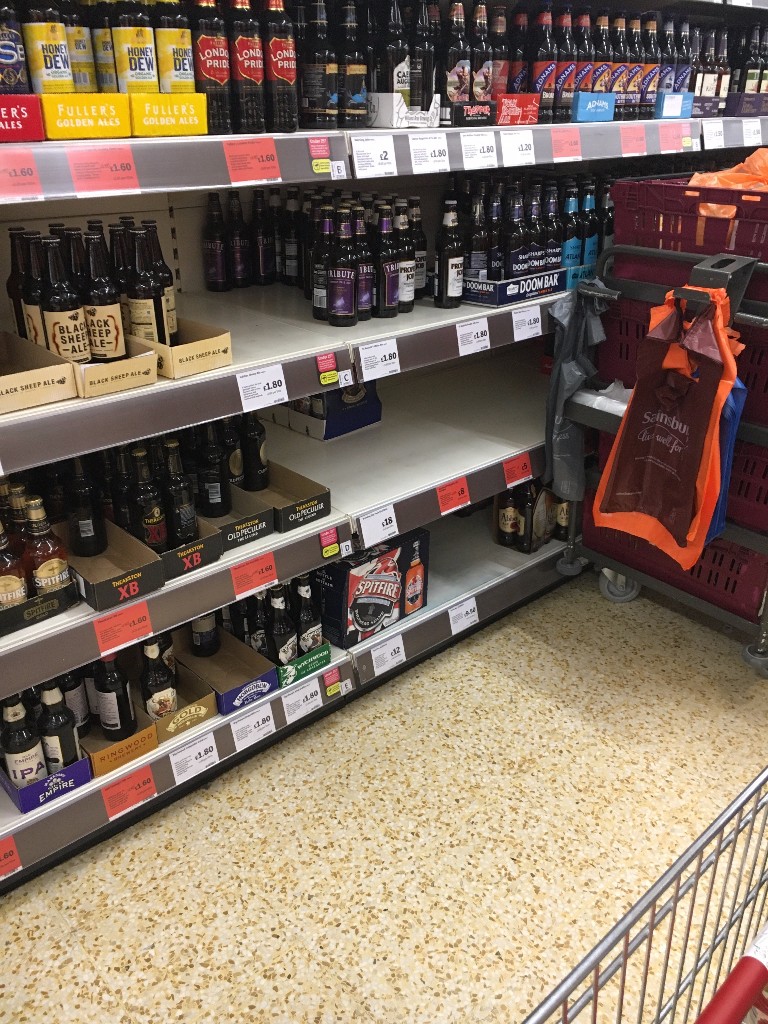 There aren't many in the market who are as strong at pushing into Fresh Foods for Christmas, making it easy for the customers to trade into the faster moving categories – like fresh Cream and Dips / Coleslaws.
Another category that can suffer from a lack of multibuy options is Beer, craft ales are on multibuy deals across the various retailers, however not at Sainsbury's.
The core price is equivalent to buying 4 for £6 (for arguments sake) but does the lack of a deal prevent customers volume buying at Christmas?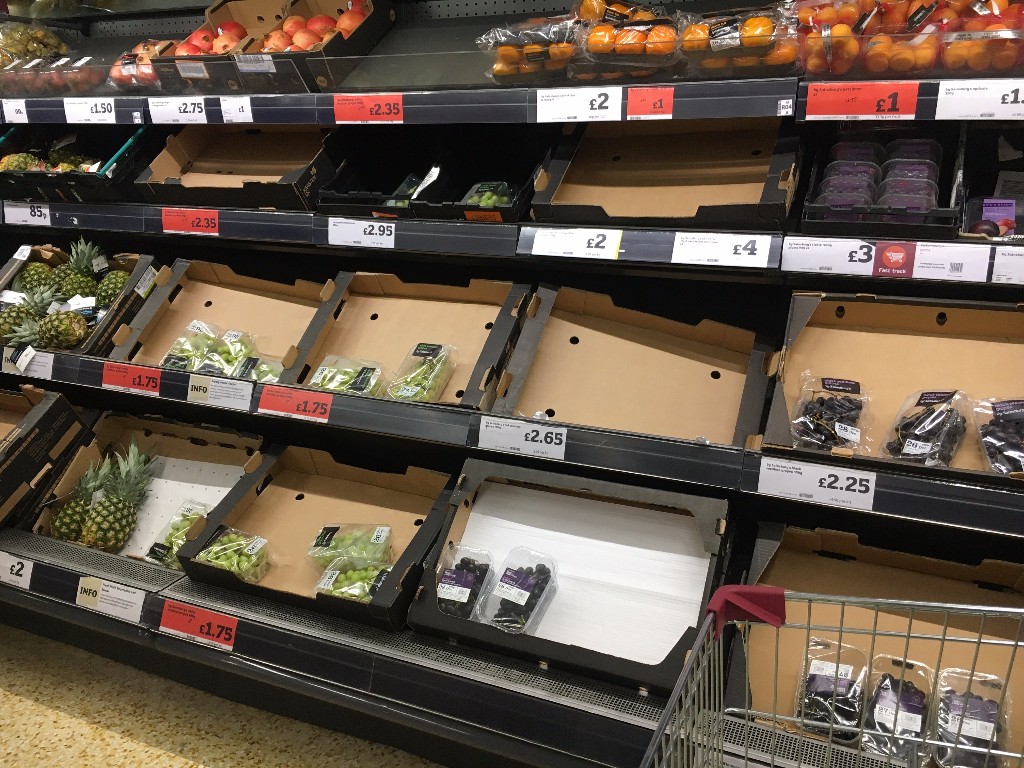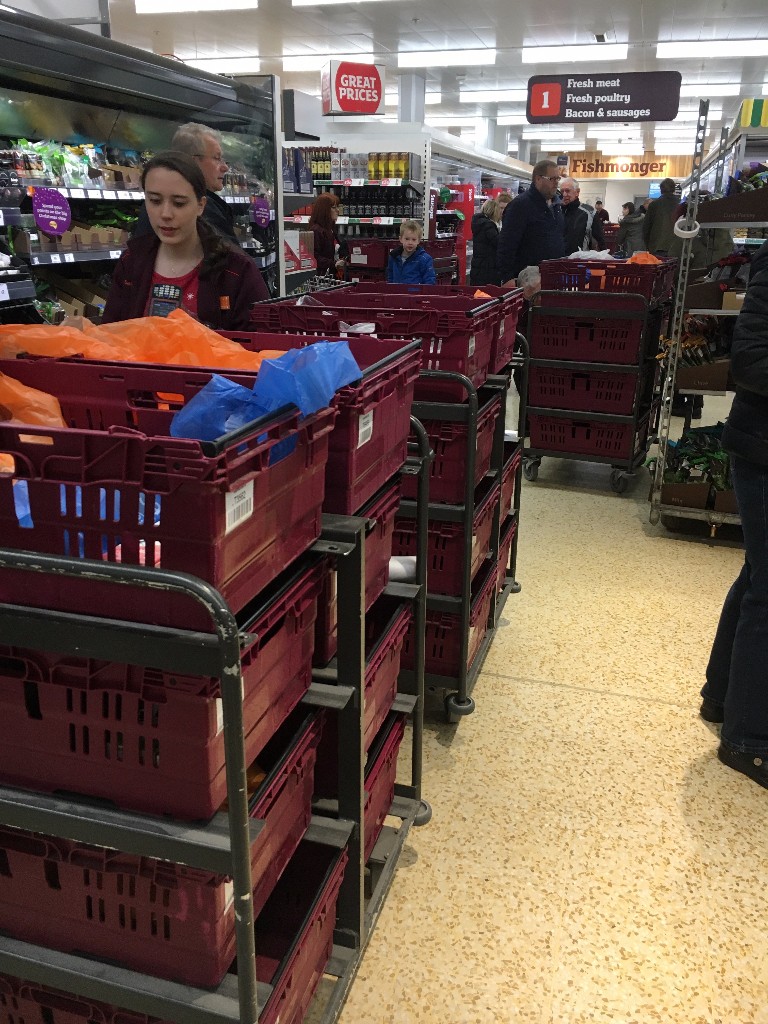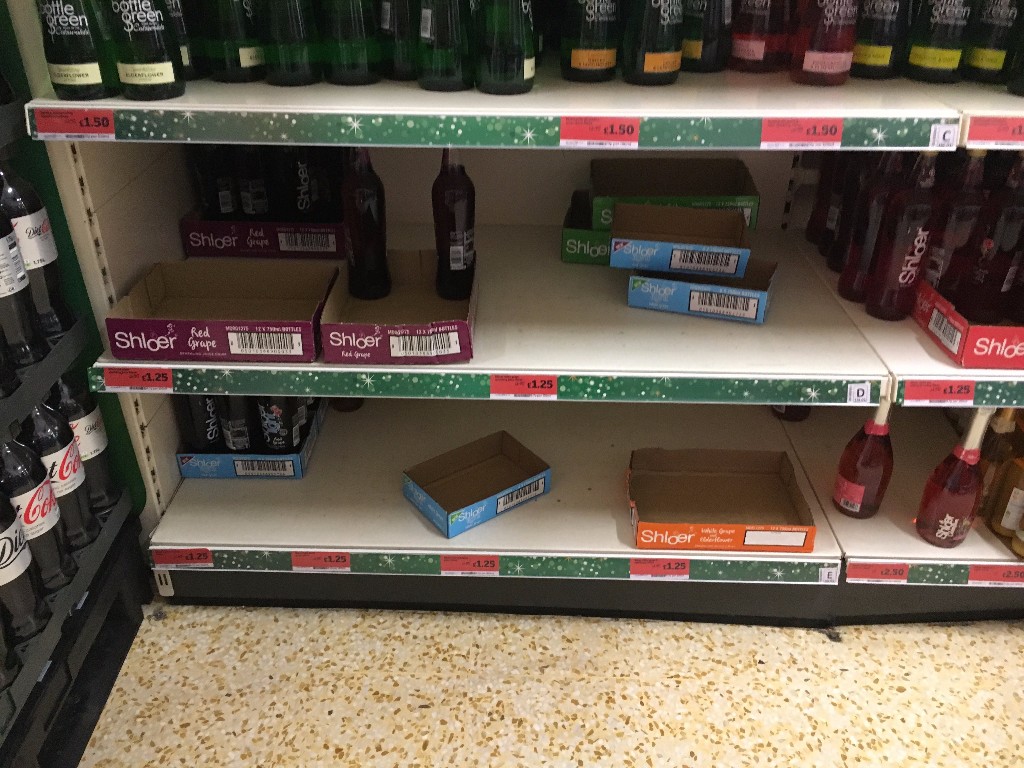 Where Sainsbury's are usually faultless in store, the 23rd December wasn't the time to break their usually faultless streak, near meltdown for 9am on the busiest trading day of the year.
There is never a good time for this, but peak time is a disaster. The perils of online fulfilment; shopping trolleys everywhere pointed to an operation that had fallen behind and with 'bigger' shops for online customers for Christmas (despite the lack of multibuys!) they needed to catch up, and quickly.
Therefore managers and colleagues were aiding the online shopping effort and the store was slowly creaking despite the early hour. Key areas were a struggle (look at Shloer!) and Produce was a near disaster with gaps all over, just one colleague who looked shell shocked and struggling to work out where to start.
An isolated case perhaps, but even one store is one store too many on peak trading. They'll be ok post Christmas trading but their focus needs to remain on the day to day, despite the Argos deal and the possibilities that exist there.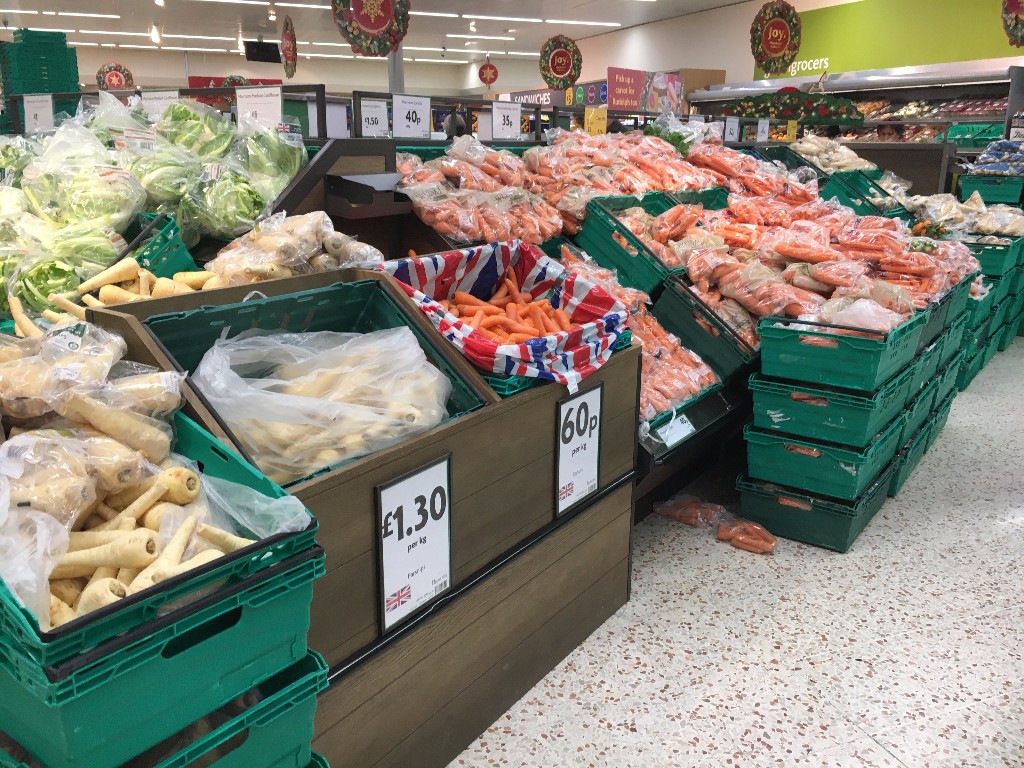 Around the corner, Morrisons were looking far stronger than Sainsbury's and their stores were broadly strong for the Christmas period.
The momentum is with Morrisons of course and their customer base is broad, any slowdown from discounters will benefit Morrisons (and Asda) given the geographical overlay in the north but also discount location nearer the larger stores.
Given the IT situation, any movement by Morrisons into the 21st century is a big piece of work. Automated ordering was famously canned by Morrisons when they acquired Safeway, yet they've now moved into the 21st century with system based ordering across ambient categories in time for Christmas.
Despite the risks, the system held up well and availability in the majority of areas was as good as it has been in other retailers. Goods on shelf = more sales in the till after all.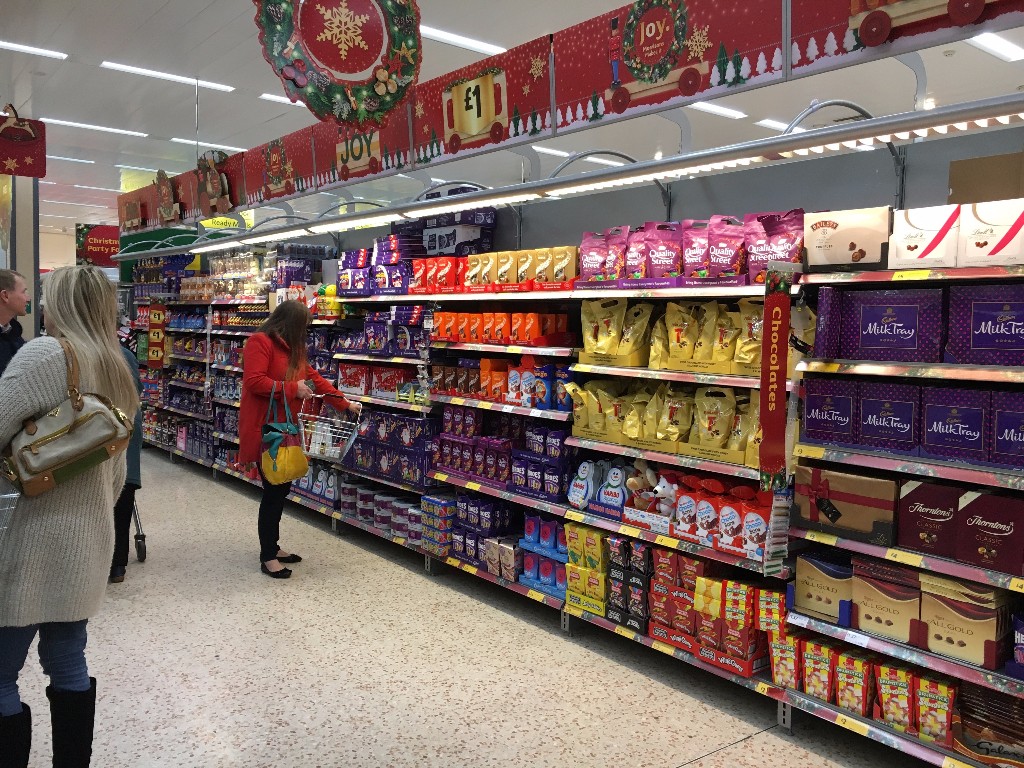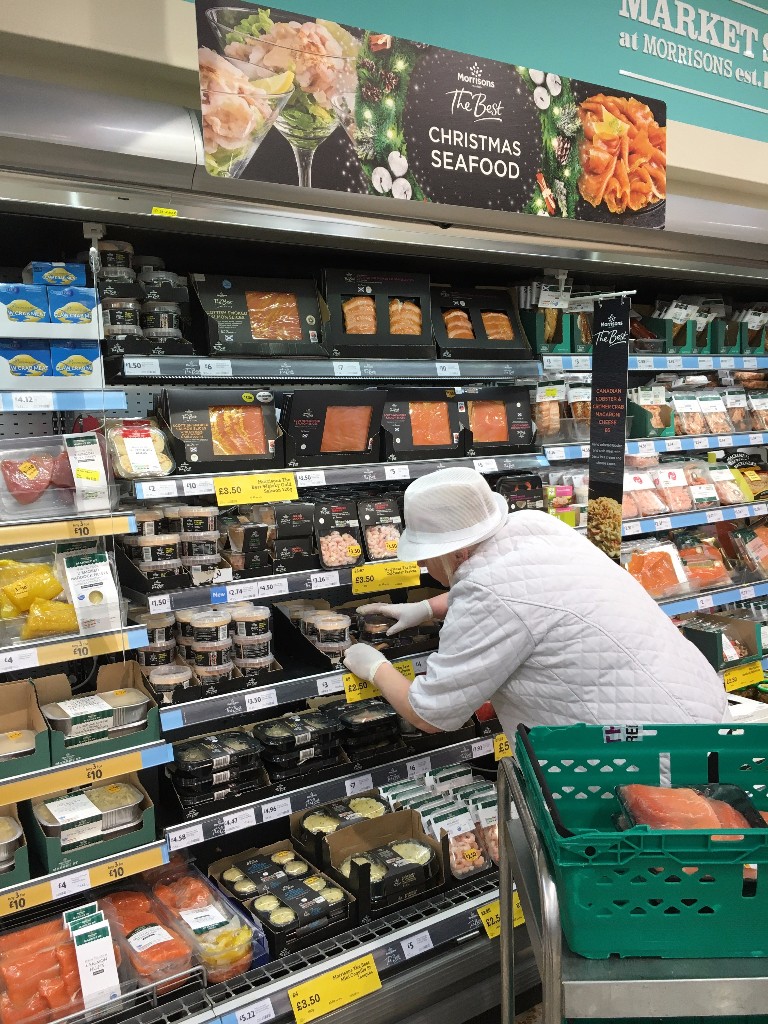 Progress is being made on a number of fronts and the seasonal offer was far sharper this year, gone are the 1980's baubles forming a core part of the non food range and movements into contemporary based decorations was noted.
Similarly, the (re)launch of Best in October (replacing the entirely 'missed the point Signature') was well timed for Christmas. Lots of customers traded into the range for Christmas and it was well flagged in store – Fresh foods featured a number of premium bays and the focus was there for the higher margin lines.
There were some availability issues towards Christmas around the supply of premium lines, such was the demand – so as ever, there's always more in the tank for Morrisons.
Seemingly delivered well at Christmas based on visits and stores were busy, developing offer and 'The Best' looked to carry itself with more authority than Signature ever did.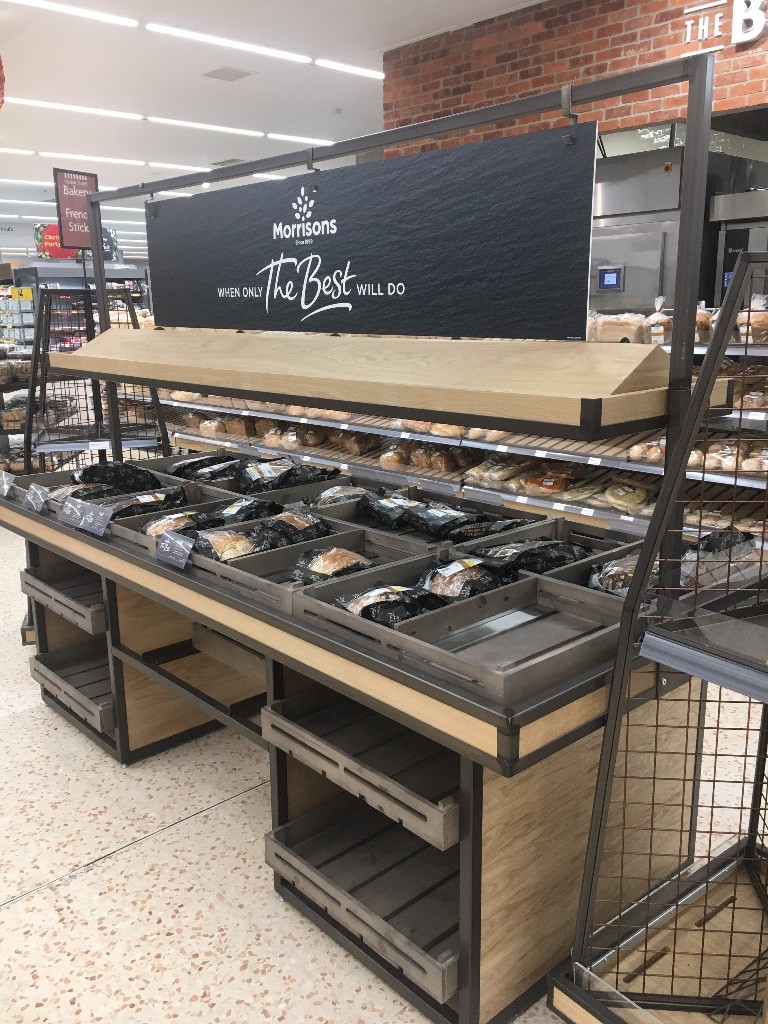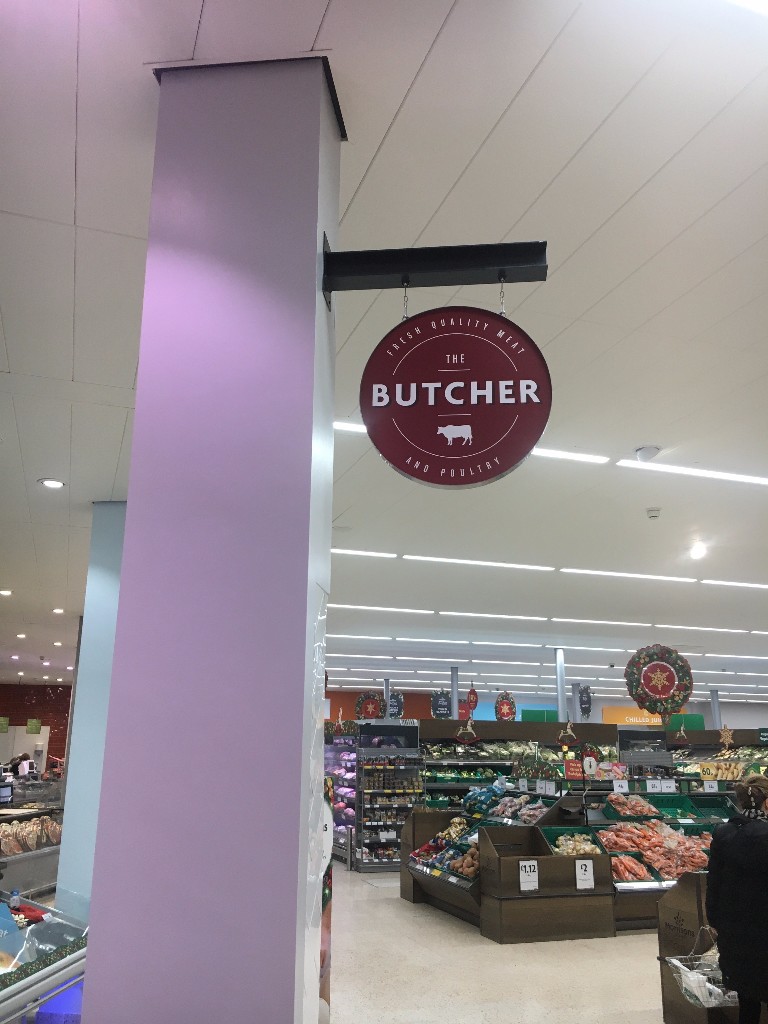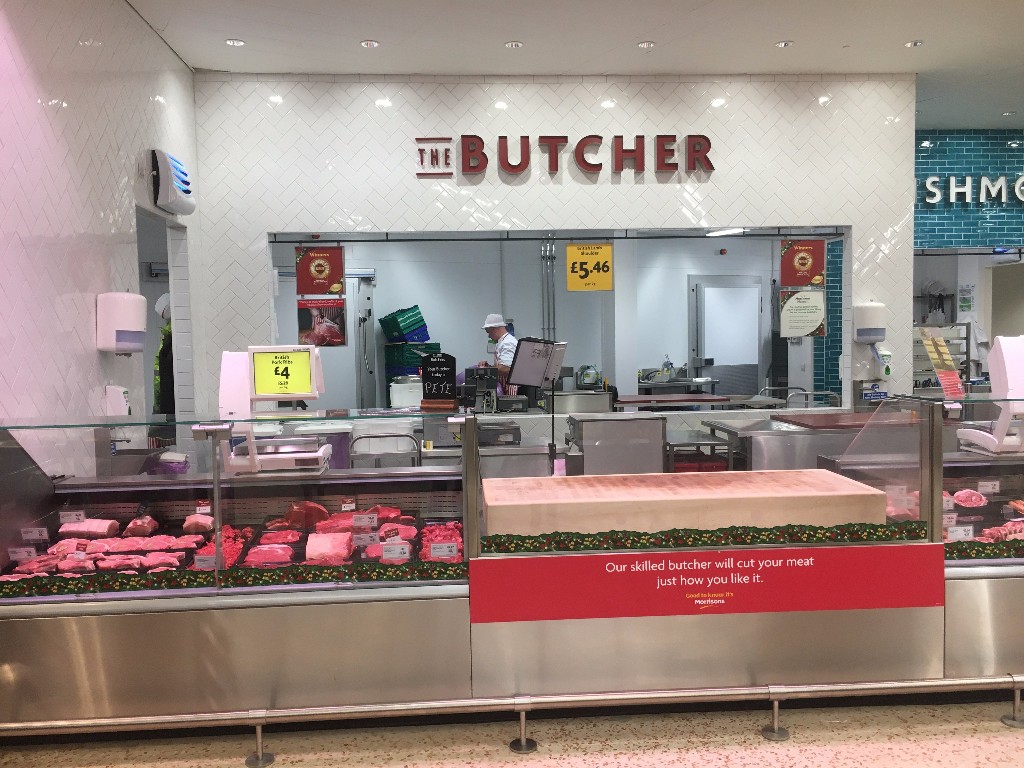 Much is made of the Morrisons 'Fresh Look' programme too, which is a programme of refits designed to improve the stores that haven't been touched for a while and bring them into the modern era.
It's hard to defend against Aldi when the store is still inherently an ex Safeway shop with fixtures and fittings from that era, so the refit programme is a good one.
One store near Leeds has been touched recently as part of the Fresh Format programme and it's now had a further refit, displaying a new version of Market Street.
Very striking and works well for the customers, walking up one 'street' rather than all the way, right around the store. More growth for Morrisons post Christmas figures will mean they're overlapping growth, which is 'true growth' and becomes difficult but will give further ammunition to the City who are starting to believe in a Morrisons recovery story.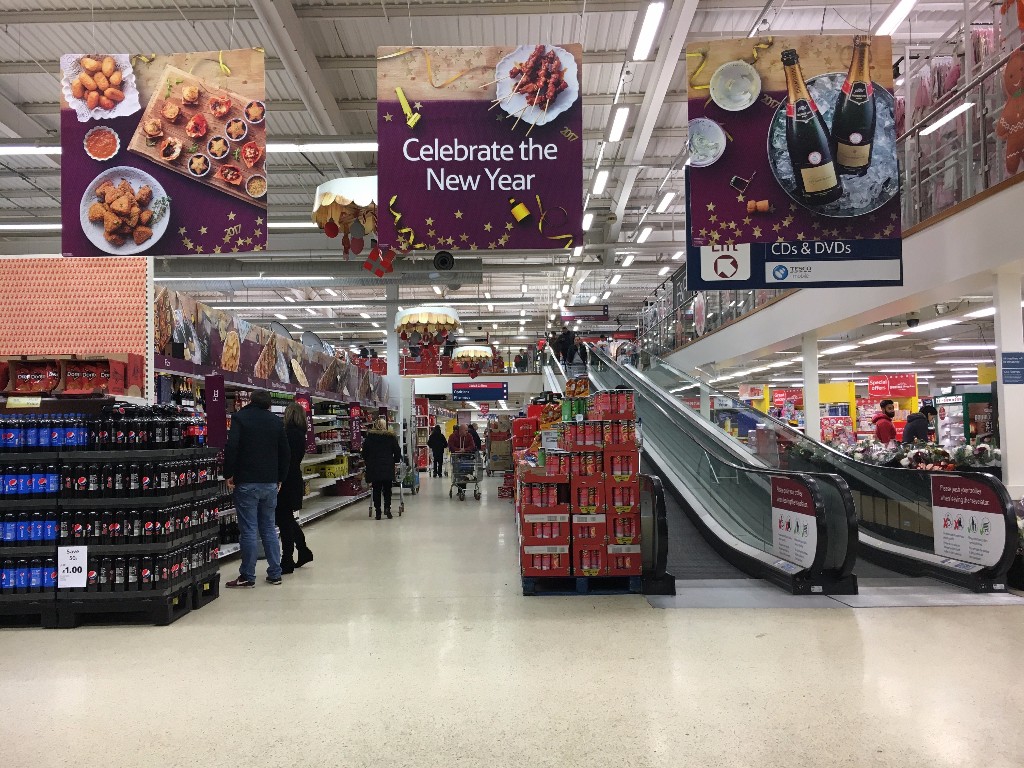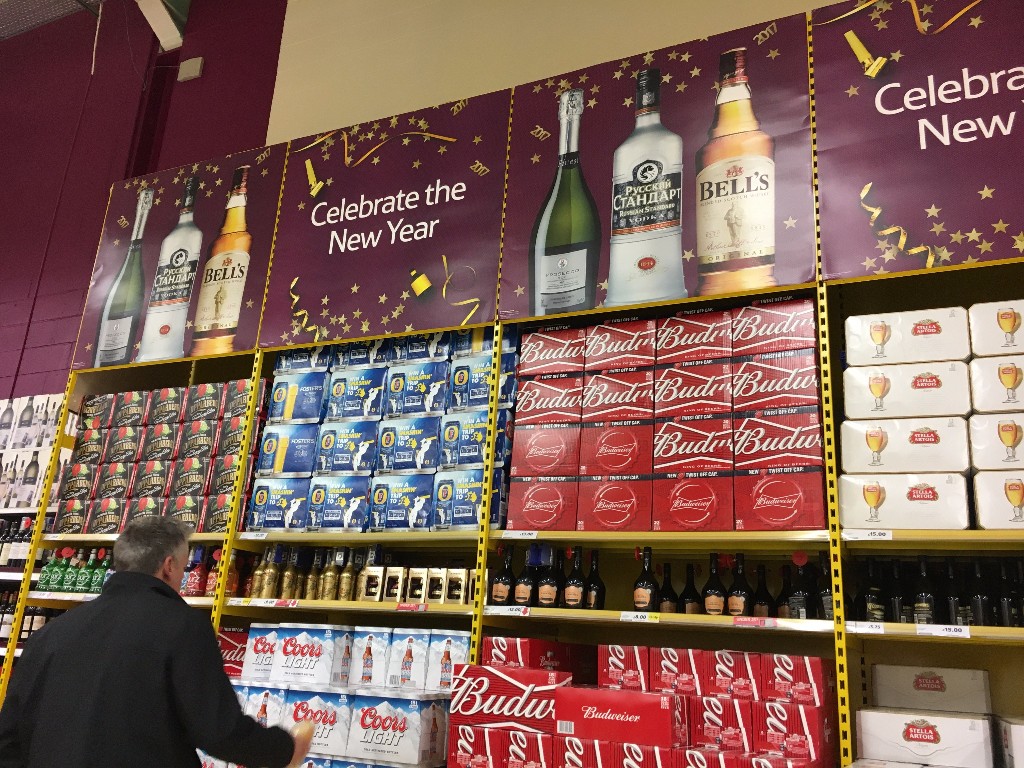 It appeared to be new year in Tesco near Leeds on the evening of 22nd December, signage adorned the foyer wishing customers a happy new year.
I felt like I'd lost a week by venturing over into Leeds, but alas no. The store were seemingly a bit previous by following the 'book' which was incorrect to highlight new year pre Christmas.
Anyway – Tesco finish the round up for Christmas and it's a great place to leave things for the big four. If Justin King didn't get as much credit in the wider market for his turnaround of Sainsbury's, then Dave Lewis certainly doesn't for the work he's spearheading at Tesco.
It's hard to remember just how bad Tesco were; they bob along now with barely a ripple on the water, whereas in the dark days of Philip Clarke, they were always in the press for some slight or other, Sunday press exclusives with former execs talking about how bad things were, leaks, stores were utterly woeful and white elephants like Watford just added fuel to the fire.
However no, they're just sticking to the knitting these days, doing a good job for customers and focusing on improving their experience in store, bringing prices down and flagging their own label extensively across the various categories.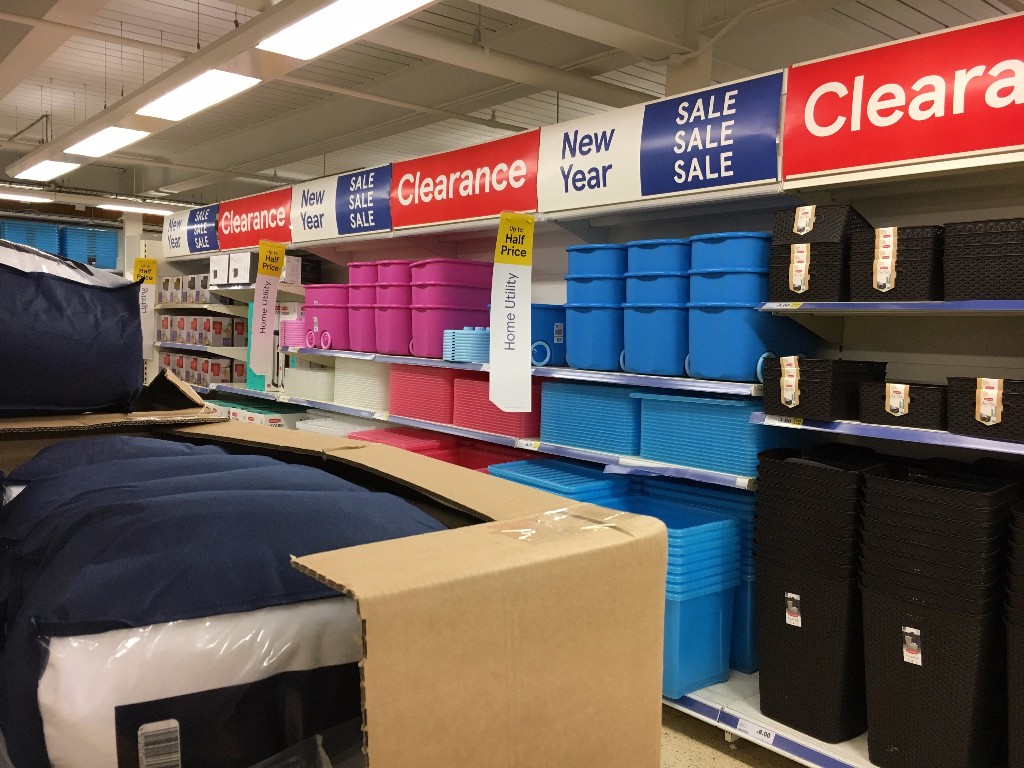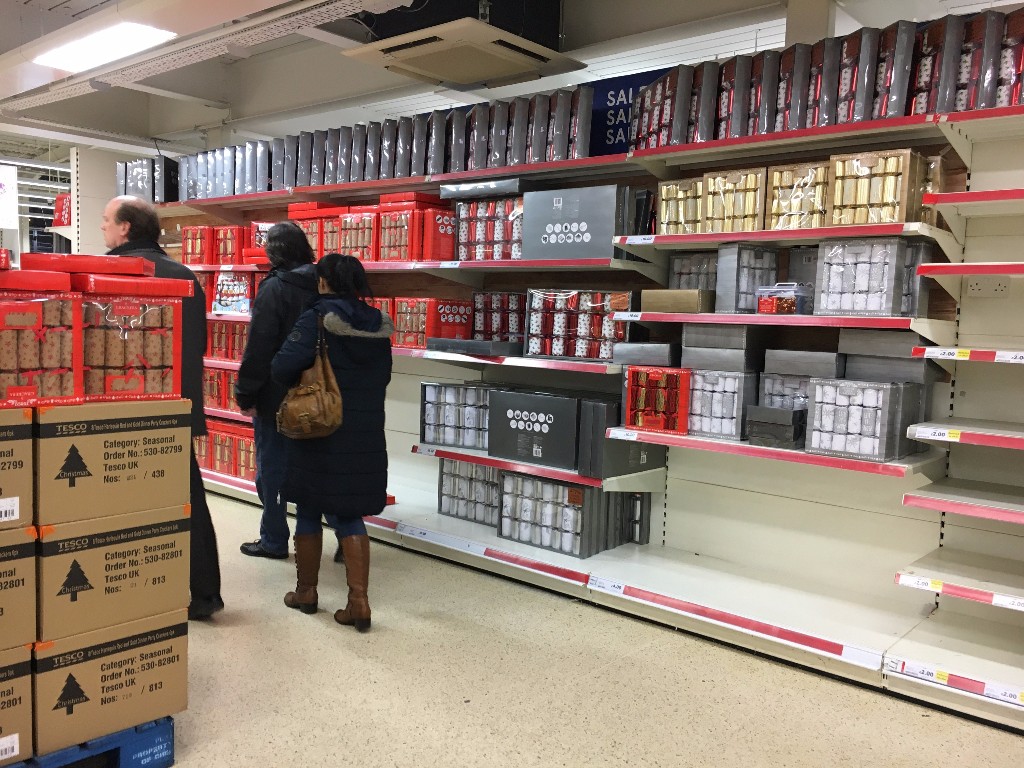 As the Christmas range cleared down pre the event (a novelty in itself, Tesco used to be trading it with 25% off into February), the January sale was launched into stores.
Always great when this happens for any retailer, it means that the non food stock can be out on sale pre Christmas, bringing some spending forward as customers trade into the ranges for last minute gifting ideas.
The signage is questionable, they're usually ever so sharp on signage, however this looks like it was found in the clear out of Tesco House in Cheshunt and put to some use in stores…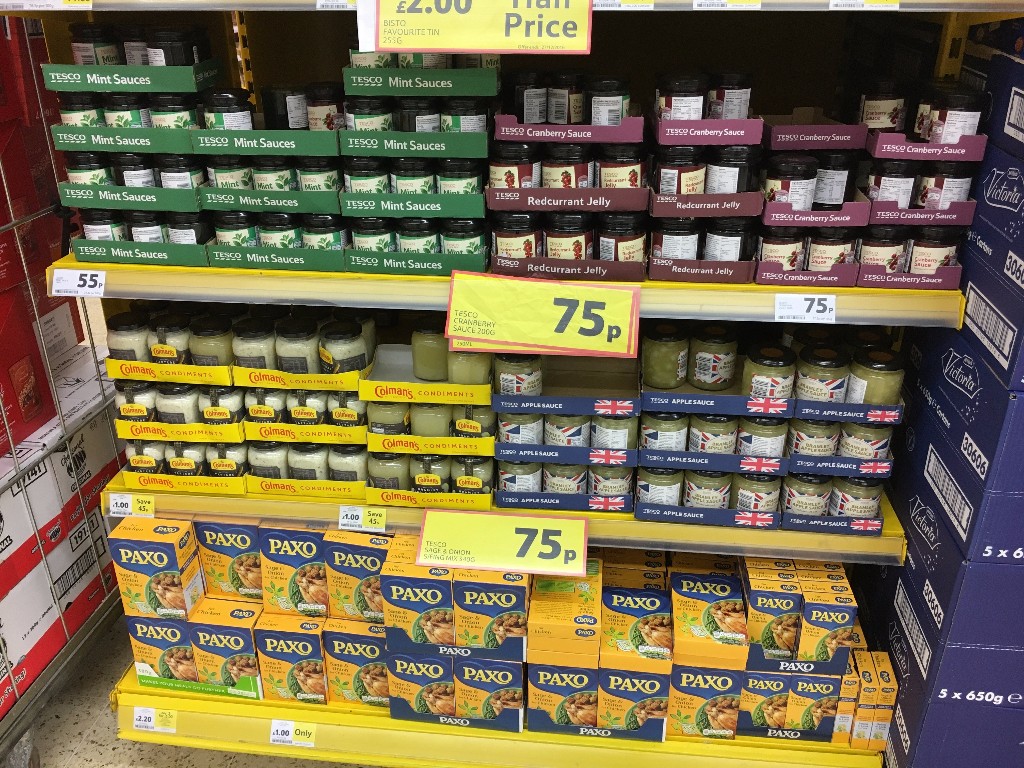 As noted with their own label push; Tesco have worked hard to enhance their own products on the gondola ends and in fixture, giving their own products prime space on shelf, not branded lines.
Two shelves on the gondola end with own label lines here for Christmas will see sales rise nicely, more equity for the own label too as customers trade into Finest as well.
2/3 years back? Ends upon ends of branded products, paid for by highest bidder whether they made sense for customers or not.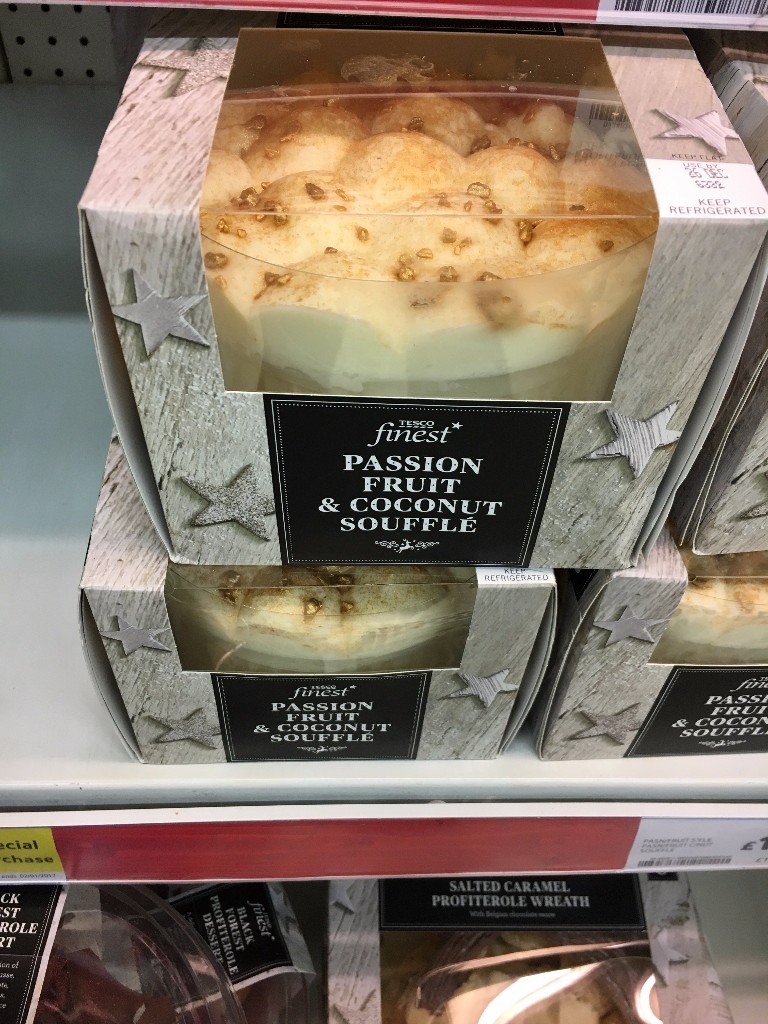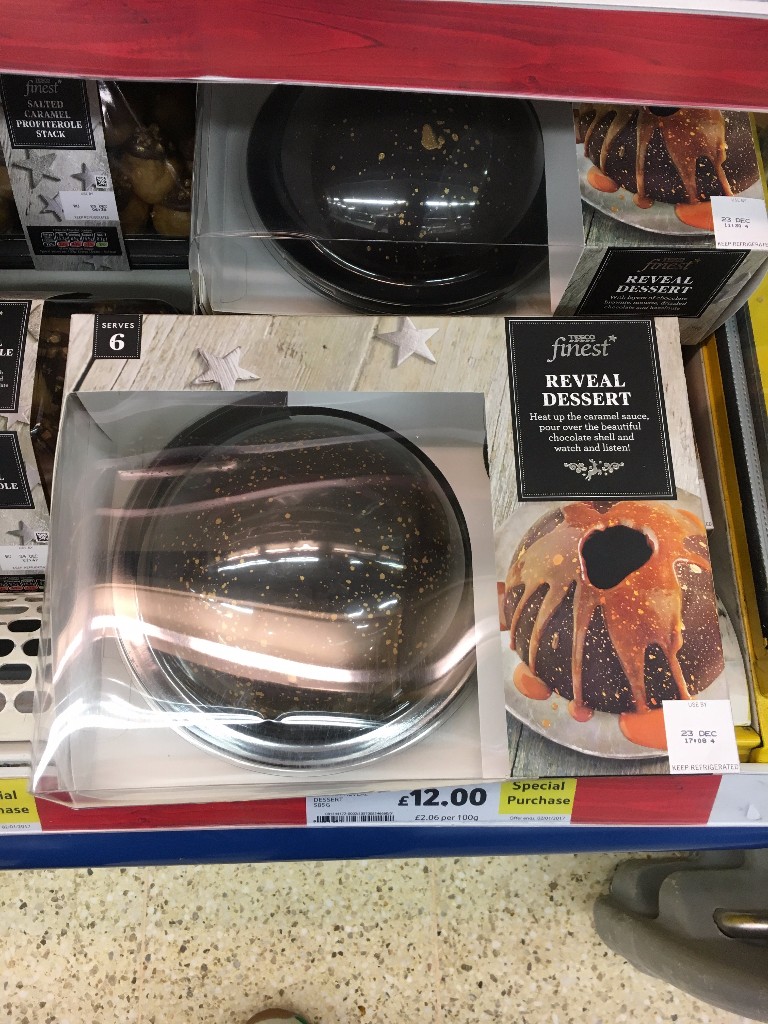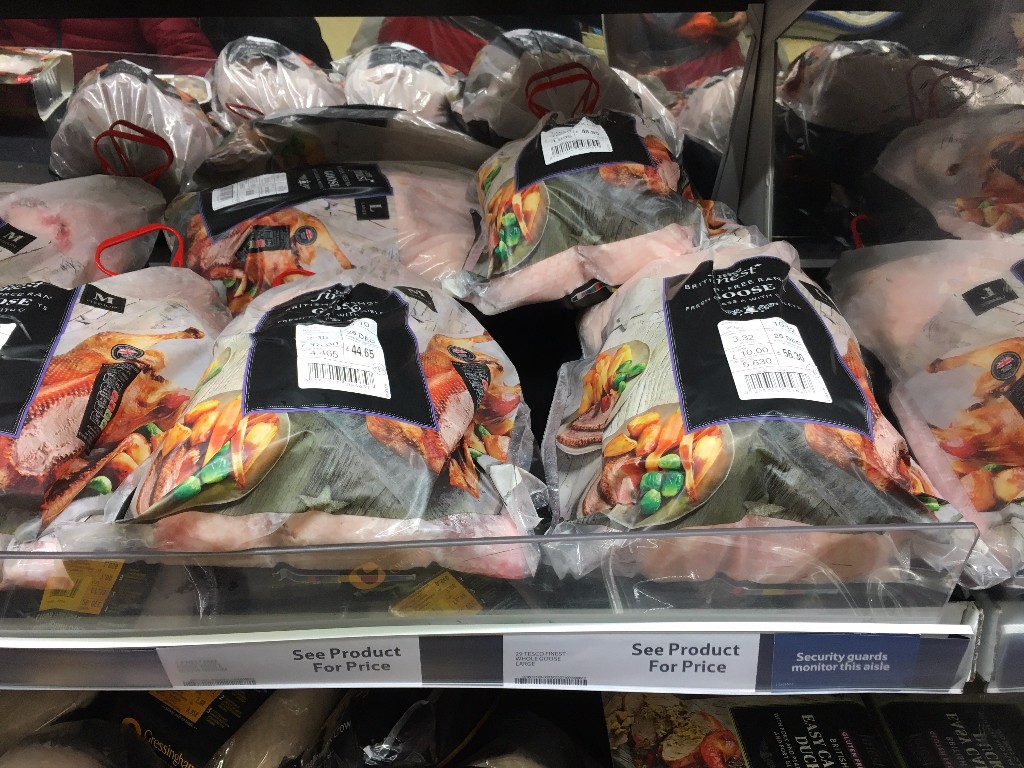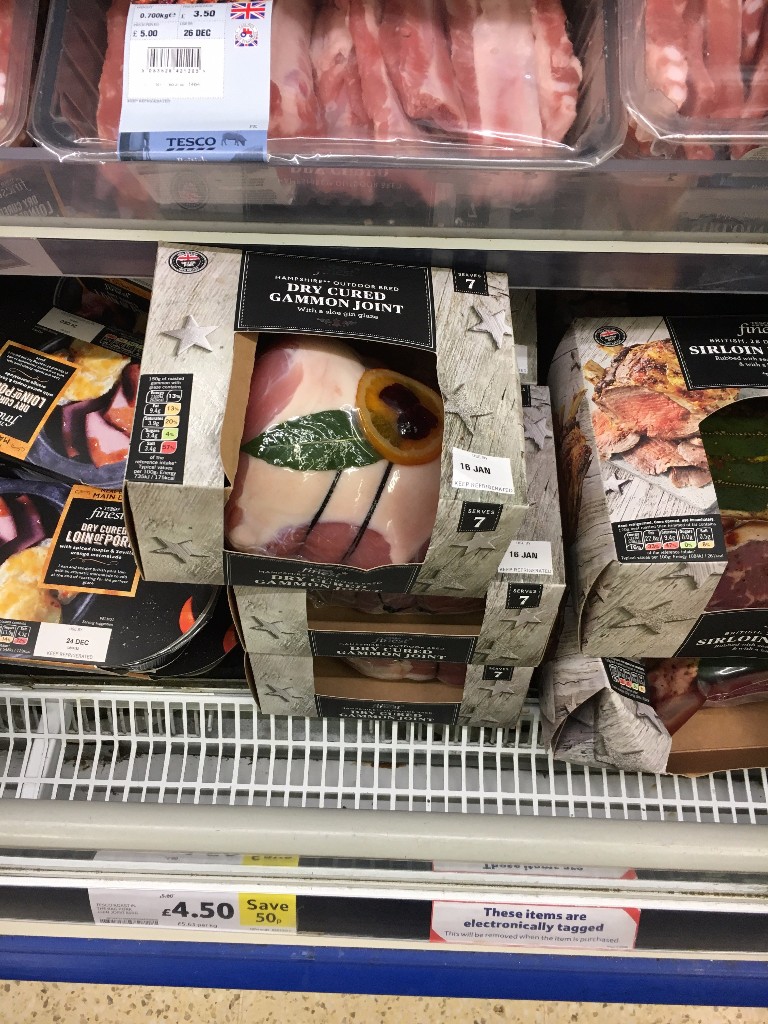 Finest was well executed for Christmas too, I feel the anger rising as I remember back to the relaunch of Finest in 2013. Not only could you barely read the product names on the label, it was also absolutely everywhere.
Signage overload for Christmas, with boards, fins, doorway signs all pointing to a Finest Christmas and the prices were suitably high too.
It didn't work, it was a lazy trading strategy and summed up their approach of just ignoring the market moves (Discounters / flat pricing) and just doing what had worked in the past…
Christmas is a time for premium ranges but in the right way, price is still important – Tesco didn't push their Finest ranges everywhere, they allowed them to breathe on shelf and the products looked good.
The Desserts category featured some great lines; the 'reveal' dessert (who knows what was revealed?) alongside other sharper lines.
Turkeys were also well packaged on shelf under the Finest banner, it worked well for Christmas and was executed well, not a surprise for Tesco these days.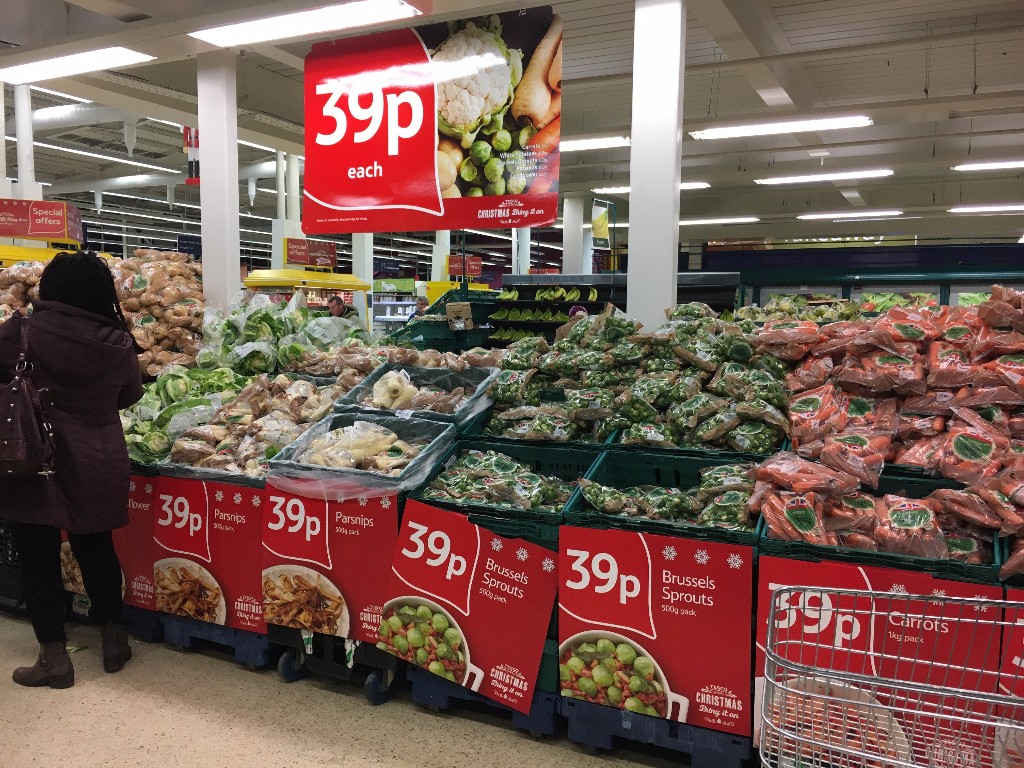 Produce was sharply priced at 39p and the move to the Festive Five at the start of the Dave Lewis regime was a signal of Tesco getting a grip again.
It affected Aldi and Lidl too; with a reaction this Christmas to near ludicrous 19p/20p at the discounters.
However Tesco remained at 39p and kept the core range of Vegetables at this level, interestingly every line featured was a 'farm' brand (now called fresh foods brands) rather than core tier.
A bold display here too.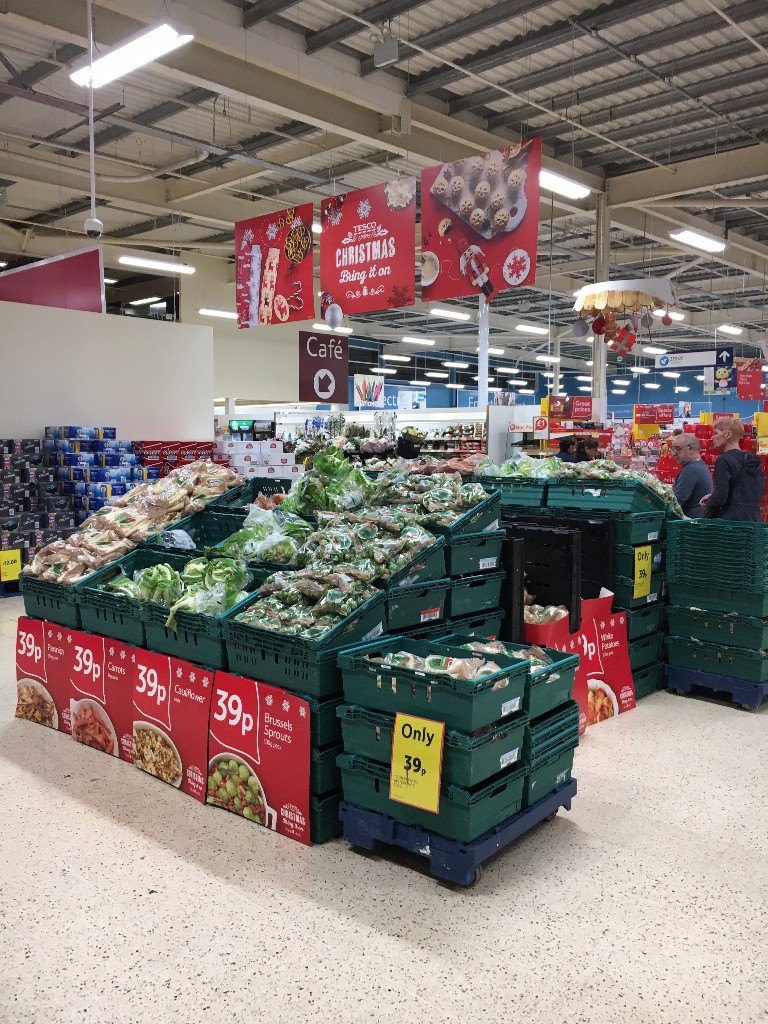 It wasn't all plain sailing though, where Tesco were broadly very strong indeed, they also ran in to some difficulties. Party food was light in some locations both online (for click / collect) but also in store.
Pate looked to have been short in a few locations, completely out here (red tags indicate a scan too, so likely been off for a day or so).
Some desserts were also light, so whether it was supplier based, or just demand outstripping forecasts is unclear. Sell outs aren't good, but the sales must have been there for Tesco.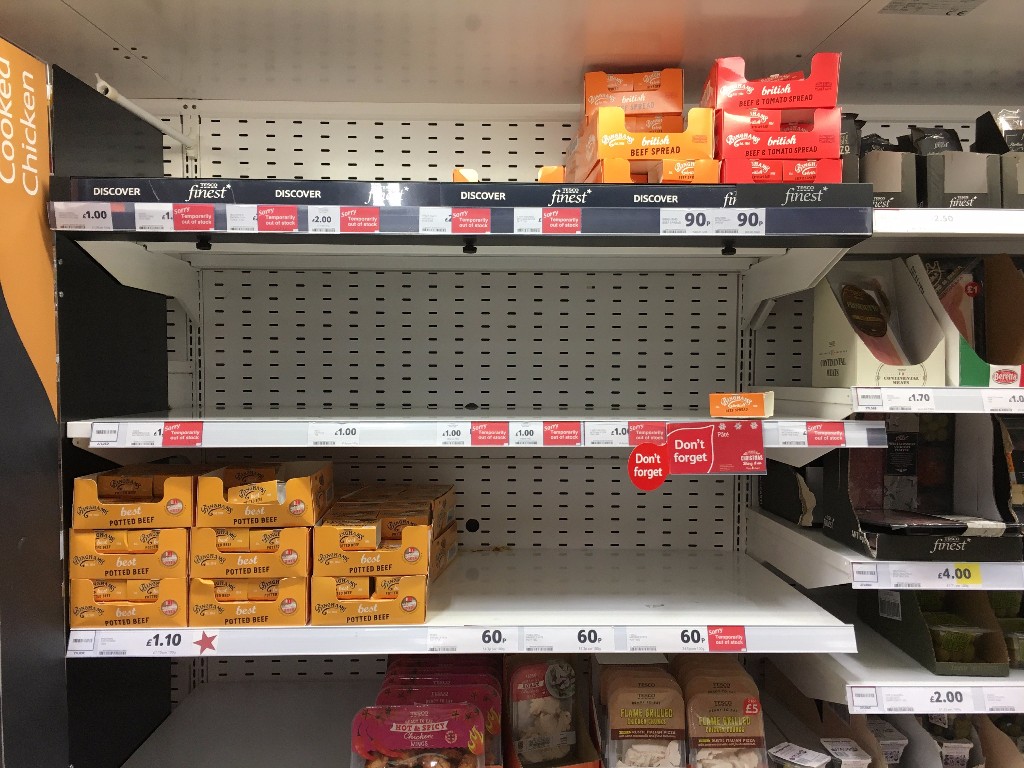 Tesco also moved into 'hosting' with a run in seasonal for products associated with Christmas and the New year celebrations.
Very sharp piece of work on signage, clearly theming the aisle for customers. Will have driven sales by having the impulse ranges in one aisle – more examples of their innovative use of the ample seasonal space their stores have.
One wonders if an aisle just for Christmas lines would work next year, just use 11/12 bays of a seasonal run and site everything for Christmas in there.
Could rotate for offer and feature own label lines for Condiments, Tableware, Fizzy drinks, Booze, Crisps, Gifting etc etc. Could be another way to drive sales from the space.
Overall, Tesco were incredibly strong, their shipper usage was truly excellent again too, good non food offer, good work on prices and they fitted it together well.
One area of concern was that non food departments were creaking without their night shift, particularly on Toys with the deals active. Lots of advertising around Argos prices and Tesco being cheaper; makes sense given ownership by Sainsbury's, but the stores need to be right on non food too.
All eyes on Tesco this year as they continue their growth plans, improving margins next looks an interesting play, how they can do this is going to be interesting, it's a tough market and inflation is coming now and will continue to drive prices northwards.
Tesco are well set to face into such challenges though, their Christmas performance will provide further evidence based on what I saw, that their recovery is well set and shows no sign of running out of steam.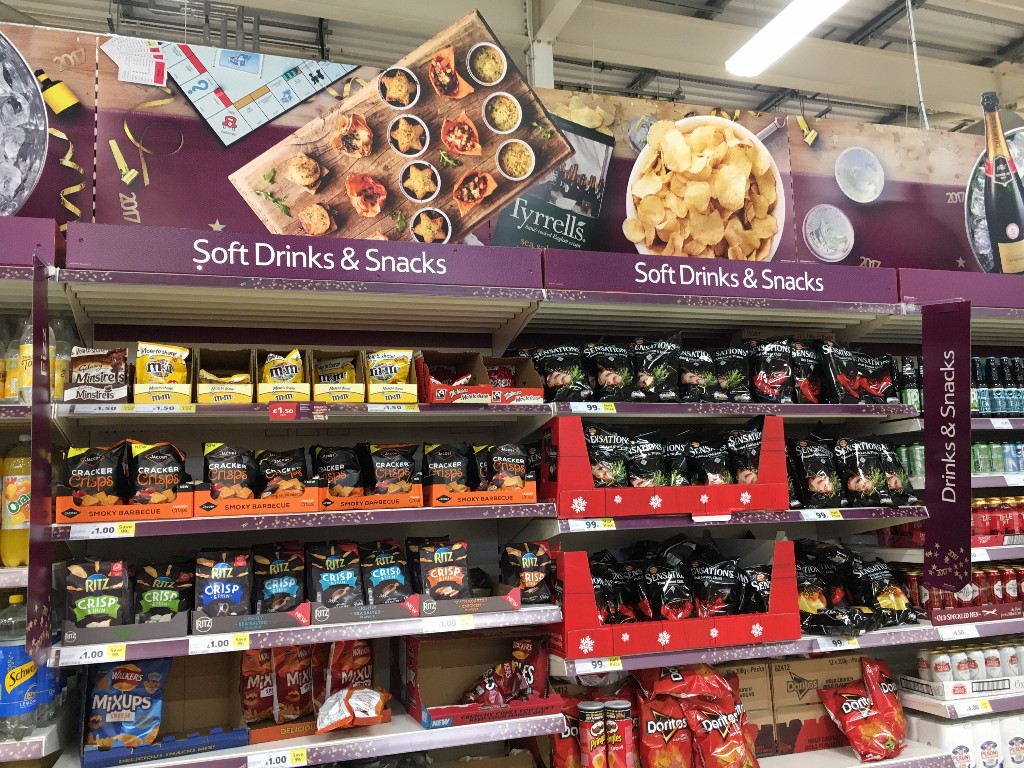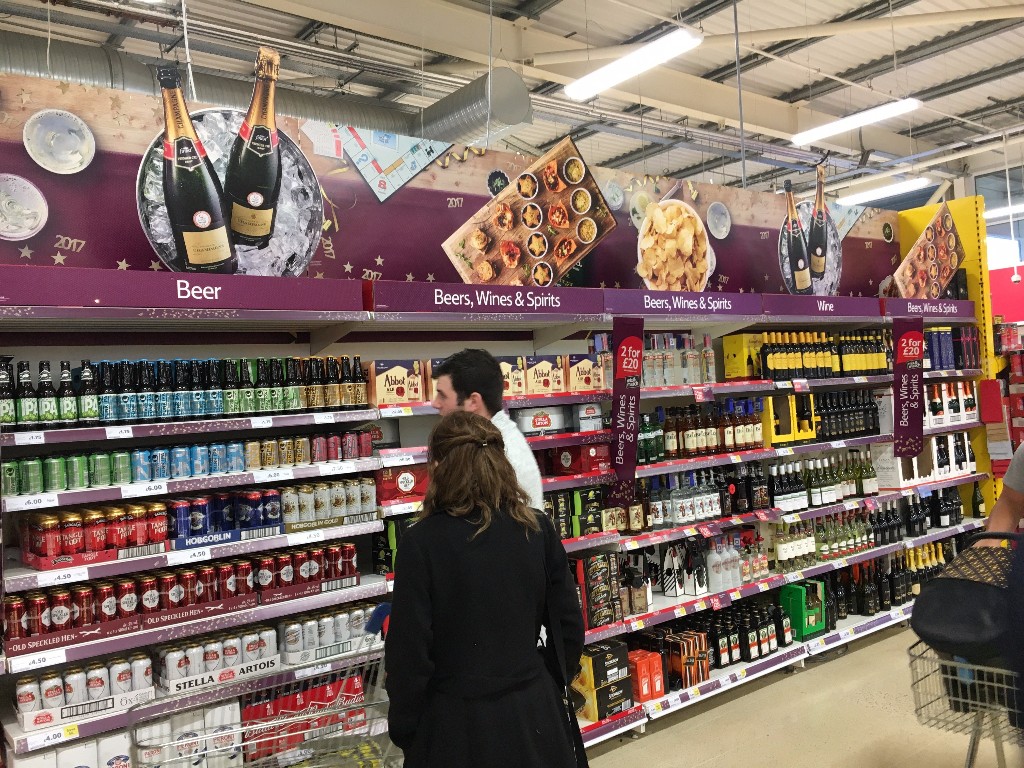 So there we have it.
A wide ranging review of the market post Christmas for the new year, every single retailer was strong in their own right and the market continues to be so competitive.
More to come next on the Co-Operative and Iceland, Waitrose were covered of course, their fortunes should also be positive given their halo at Christmas, but also the fact they were better placed to take some money this year.
All eyes on 2017, with a view on the year ahead and continued focus on the market movers to come from the service in the year ahead.
Grocery Insight offer numerous insight service plans for executives from retail, supplier side, marketing agencies and investment firms to track the UK market, review best practise from around the world and utilise market leading insight to inform decision making.
Seasonal reviews are just one aspect of the work undertaken. Images are collected and collated from all retailers for every key calendar event. Seasonal reviews can aid exit reviews on what happened in the market, emerging trends and 'what good looks like.'