We have decided to develop an 'image of the day' feature to look at the best practice side of retailing, in a similar vein to the retail advent calendar that was reasonably successful last year. Today's image is via Sainsbury's and their display work in Toys.
We feature their a highlight from their wonderful work across the non-food category in the all new (at the time, 2018) Selly Oak, Birmingham store.
That's a world ago now of course, pre COVID! This new format Toy category was well designed and featured lots of interactive opportunity for the kids, and adults alike with various brands represented nicely.
Toys are a vital component in today's store. A good Toy range alongside display kit and innovation / interactive opportunity is crucial to drive dwell time and also encourage purchases. If there's no opportunity for fun and theatre in the Toy aisle, we may as well pack up and go home.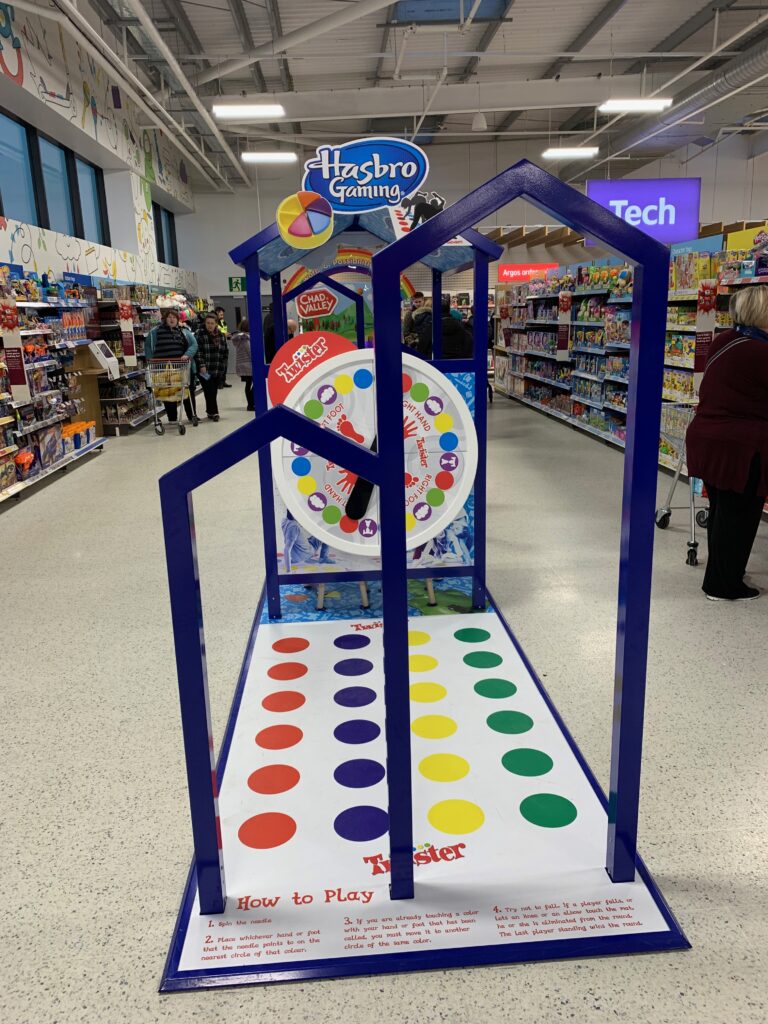 The Toy category remains huge and one only has to look at the growth of LOL Surprise! and the surprise eggs / blind bags from all manner of brands, mainly via kids who are the YouTube consumers, relying on this medium to get their play ideas and see influencers.
Indeed, Vlad and Niki (YouTube kid stars) had a paid partnership with Hot Wheels recently, with everything Hot Wheels featured in their bedroom and all the Toys were of the same brand too.
That's smart money, advertising with the duo, given their viewing figures and indeed, you couldn't ask for a 100% more targeted audience either.
For Sainsbury's – much more of this please in stores. Livening up the larger stores with stronger category work to drive footfall.
All the more impressive given that Argos (a big Toy retailer itself) is situated a stone's throw away and when we look at the shambles that Toys R Us were before they went pop, a stark reminder of how a specialist retailer of Toys can get it so, so wrong.