We have decided to develop an 'image of the day' feature to look at the best practice side of retailing. Operating in a similar vein to the retail advent calendar that was successful last year. Tuesday's image is via B&M Stores.
Our image features a basket of shopping which the customer in no way intended to buy on that trip. She told me as much, she'd only came in for a birthday present and card.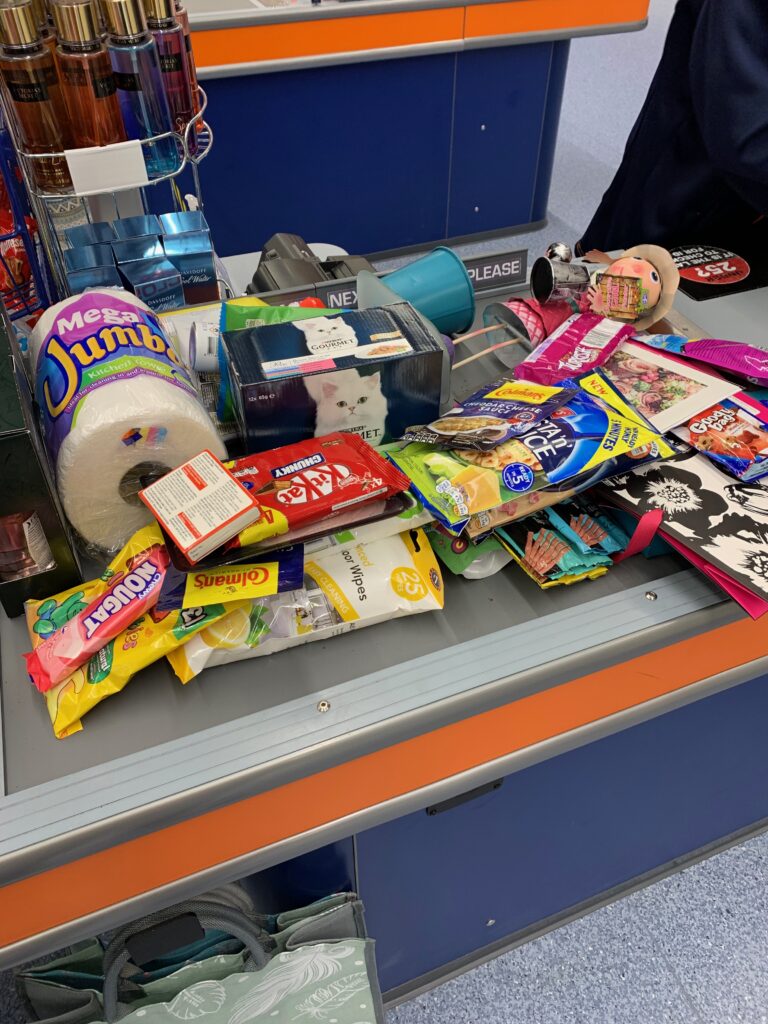 It's a great reminder that as its core, for all the innovation, initiatives, marketing, online and category development. Retail is a simple business that involves getting the customer to buy just one, or two more items each time they shop. B&M do a great job in this regard.
The reality is that this is the job of everyone, the store team can only 'cook with what they're given' in terms of range and pricing. If a customer comes to you for a mission, be it tonight's evening meal, or a birthday present.
What else can they be encouraged in to buying at the same time? Whether they're stocking up, shifting spending or spot a great deal or two. The product has to be priced right, displayed right and appealing enough to purchase. Product packaging, layouts and shelf edge disciplines etc all play a part.
Larger retailers face a struggle.
Any good retail turnaround involves growing volumes, with like for like sales growing as a result, because of the trust a customer has for the chain, with all that they're able to offer.
A job for larger retailers that is all the more harder with the emergence of B&M and Home Bargains, alongside Poundland growing their range and price point variance. Not to mention both Aldi and Lidl increasingly growing their branded ambient special buys range too.
Driving footfall for B&M has been made easier with the work via Fabulosa et al on Instagram and their customer traffic driving product range and exclusives, with this cleaning range incredibly popular with all manner of shoppers.
Once in, the customer buys more, often far more, than what they intended. This is true of B&M and Home Bargains given the value they're able to project to customers.
It's the mark of a great retailer, giving the customer what they want, and perhaps what they hadn't thought about wanting, but also want.
The variety discount model certainly helps volume driving activity.
It's perhaps easier for B&M and Home Bargains than others, given their flexible ranging and stores that often feature temporary buys and 'one off' lines which encourages a 'treasure hunt' customer mission.
But nonetheless, it's executed so well.
Great value is a byword at these stores, but that basket of shopping on the checkout belt represents volume that has been taken away from 'a big shop' at a larger retailer, no question.
For online and digital folks. Getting extra spend online is difficult, especially given the ability to see promotions and how easy it is for customers to be habitual.
Getting just one more in the basket is a major test for digital channels too, of course. That channel has clear growth but remains akin to a garden of weeds, growing out of control.