Boots has stores everywhere, from larger stores to the smaller pharmacies. Some of which are tiny and barely house a range worth mentioning – Boots is ubiquitous with the high street at large.
Despite that, their scale, size and ownership. They continue to flatter to deceive and appear to be losing ground in a major way to the likes of Superdrug, both online and in stores.
Cosmetics wise – No.7 is a popular range and one of the best private label examples there is from retail; indeed it's made its way out to the US and can be found in Target stores, another retailer that is trendy and appeals to the younger generations.
But Boots just doesn't appear to have that street cred, even with new parents. It's a place that should be somewhere to merrily stock up at, it feels lightweight and indeed, a recent visit to another store yielded the Mothercare partnership on Clothing which looks like a major step backwards.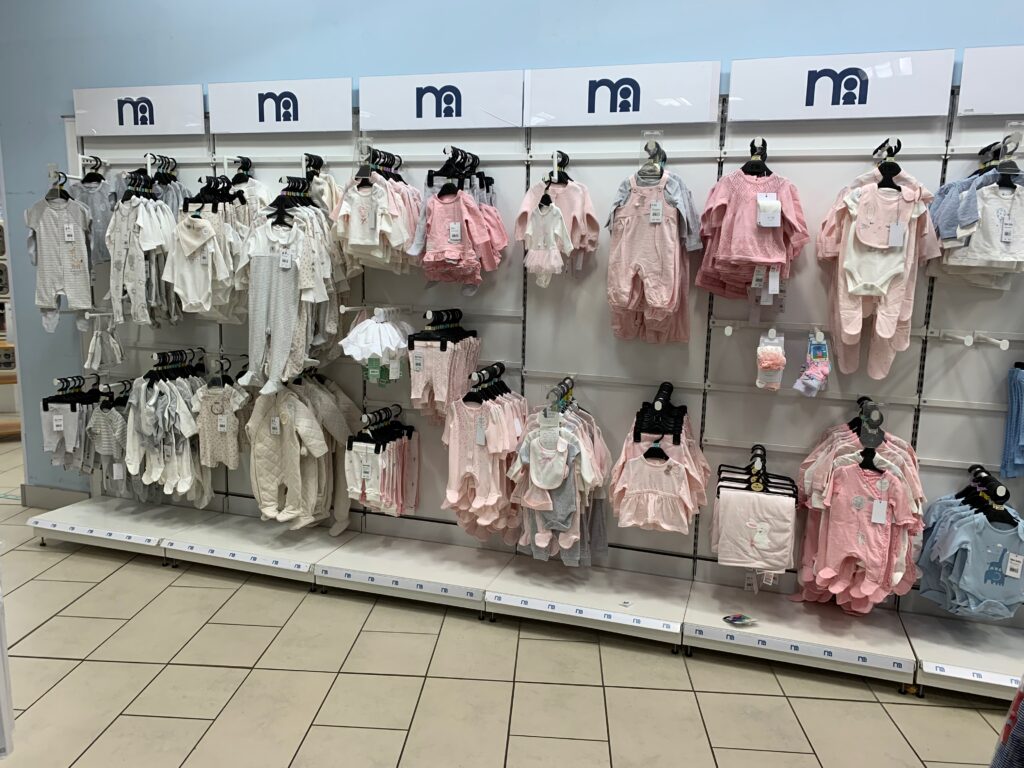 Both in terms of range, merchandising, even signage and display techniques. It felt old, dated and not representative of the modern customer. Quite how many customers go to Boots for kids clothing is unclear, but there's always a chance of seducing a customer if you have a good range of product.
Alas, Boots doesn't do a good enough job here, either. The supermarkets have done a supreme job on kids clothing and their low price offer was arguably driven by the likes of Boots et al charging small fortunes, indeed then you have Primark, Zara, H&M and the rest all doing a great job too.
If you can't do it well enough to compete, why bother with it at all?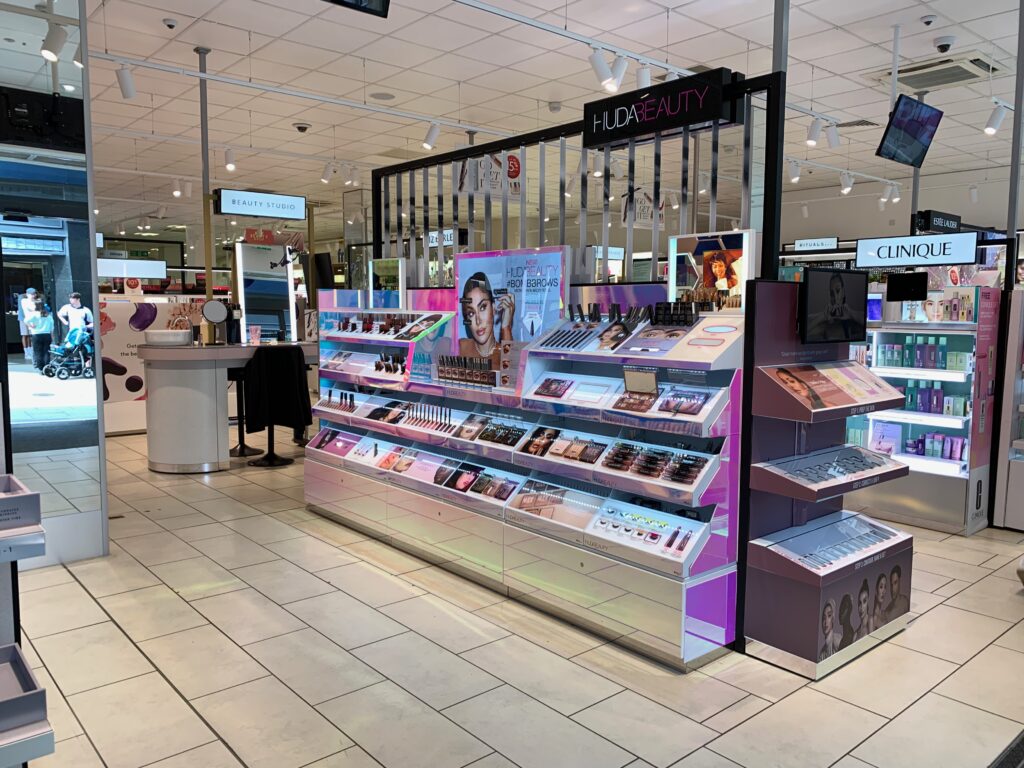 The newer cosmetics worlds are strong and generate great impact for the customer as they enter the store, it's still very transactional though. A small army of advisers and colleagues mill around, there is more of a service offering here (IE colour matching and god knows what else) but still, it's more formal, pheraps.
Whereas the likes of Superdrug have their cosmetics run on a full wall and almost leave customers to it, colleagues are around but busy with other tasks also.
There are plenty of QR codes in any case if customers need anything further.
The challenge for Boots is that beyond the new Cosmetics world, it's more of the same and their key categories are found wanting, we'll explore this more in the coming insight pieces of course. But it's just lacking, either range is too dense, layouts are not right, there's no real navigation, adjacencies are baffling – the list goes on and on.
Nothing is ever really resolved in these cases because it's all marginal gains, in some cases, negligible. In other cases it may be almost zero but at least you can sleep at night knowing something else is aligned and right for the customer.
Boots Cosmetics are good, they drive interest, footfall and margins.
But the rest? Why not try sell them other things whilst they're in the store? It's strong work but the rest of the store just remains untouched and several issues are beyond a refit in any case.
The main image of the day that I took away was one of it being Sunny, 20+ degrees outside, the city was heaving with trade and customers wanting to spend.
What was sited in the foyer?
Attracting peak footfall?
Anyone?
Umbrellas!
I ask you.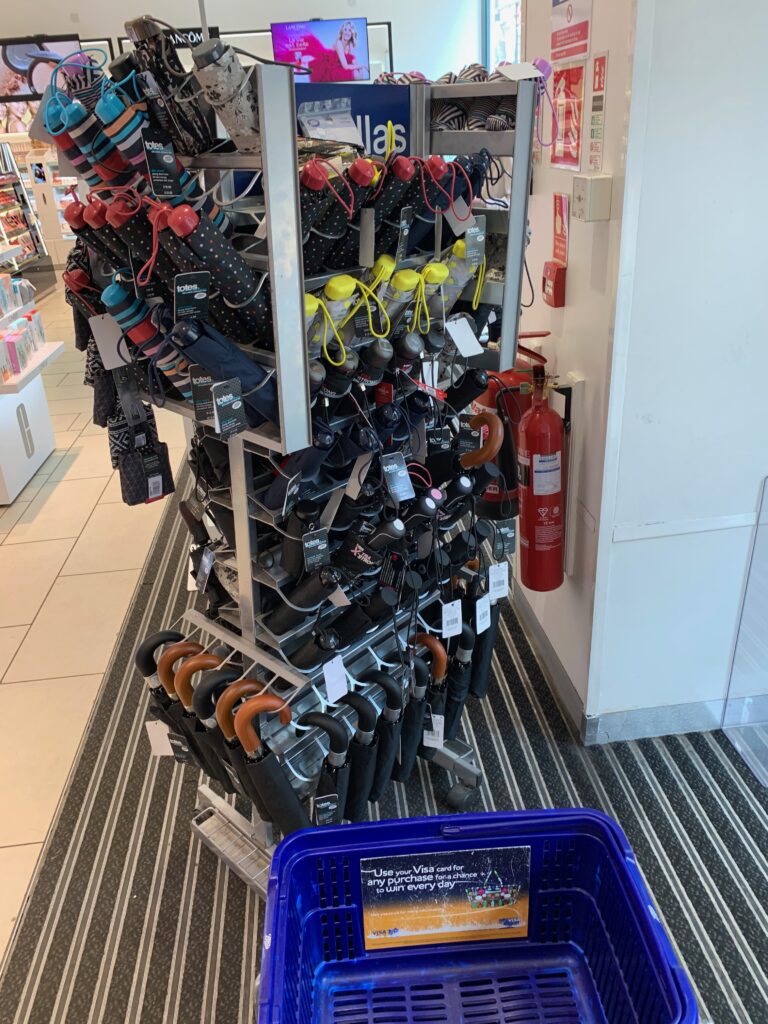 The challenge with retail today is that nothing is left to chance, seemingly, and everyone lives and dies on a brief. But the central teams can't get everything captured and in some cases, they're inherently wrong anyway.
Relying on a brief is a bit like giving someone who works for you, a list each day of the things he needs to do. At some point; you won't be there to give him a list.
Then what?
Everyone is waiting for a brief and no one is making a decision. Training people out of doing the job, effectively. It's a poor indictment for retail at large. Not just Boots, either.
I'm reminded of the training that Nordstorm gives its new starters. One simple rule.
Go on, have a guess.
Use your best judgment in all situations.

Nordstrom
It is that simple.
I appreciate that's not as easy for some retailers, and there's concerns about everything around command and control.
But it goes further than a strapline. It has to be weaved right throughout the organisation.
This doesn't need to be briefed, umbrellas have no place here when it's boiling hot and Sunny outside. Sun Cream or similar would be ideal, but Umbrellas on a warm day?
It's just poor retailing.
More on our email insight service this week on both John Lewis and Boots, with our regular, weekly insight pieces offering great perspective on the retail sector at large.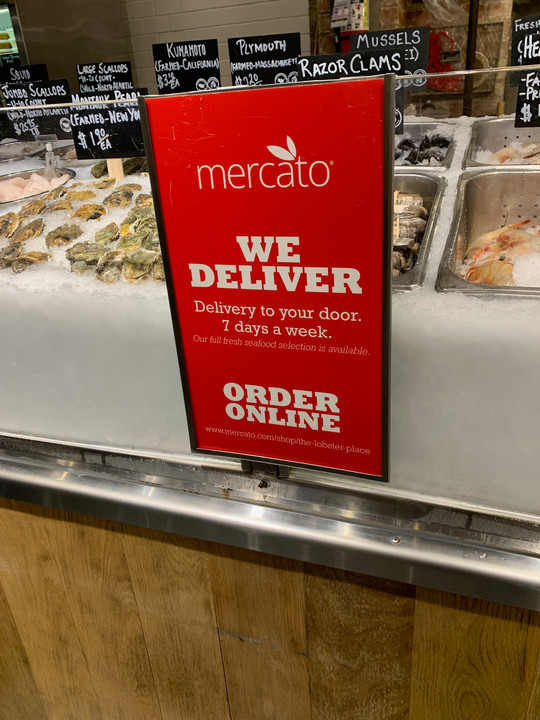 Retail by Email – Our email subscription service
Our retail by Email subscription service offers our unique retail insight and perspective, delivered on a weekly basis directly to your inbox. We typically feature insight and images shared from our store visits, alongside thoughts on the the retail market and the players within it, as they report their results to the City. We're able to say how their objectives and initiatives are progressing …