Today we feature Superdrug on our retail image of the day, with their relatively modern store on a retail park in Yorkshire.
Being halfway to 40, the Instagram generation is somewhat beyond my comprehension. Although it's more of a time principle – IE you can only really look to master 1, maybe 2, platforms before it becomes too much.
Thus Twitter and then LinkedIn are my platforms of choice. MrsD is a big fan of Instagram and follows people linked to Disney, folk who make lovely blankets for babies and all manner of food producers.
We have outlined Instagram and the popularity of said medium before, regarding scarcity and social selling and that particular booming side of things.
Indeed – Superdrug is very much the outlet of choice for the tweens and those in their 20's and 30's too.
Despite it being a relatively moderate high street pharmacy chain, like Boots, they've managed to reposition themselves very well on Instagram and with their stores, loyalty card and brand outlook to appeal to those younger customers.
But how do they do it? Read on!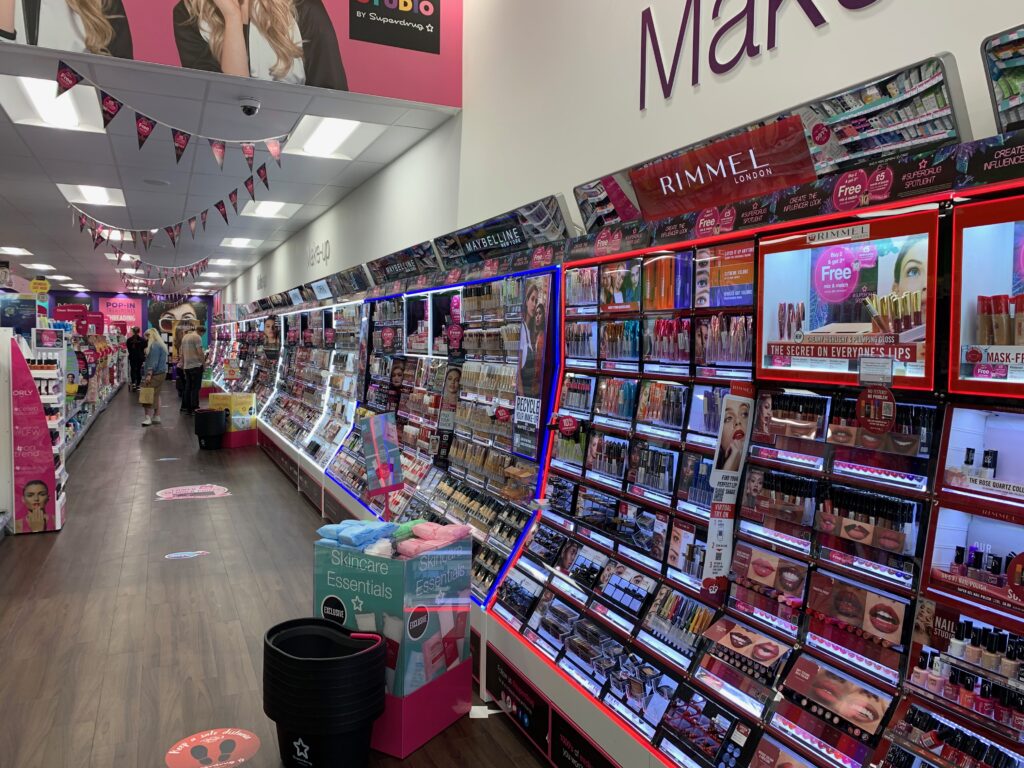 Their Cosmetics range is a key driver of trade and their signage and ranges are all tailored for the younger customer, countless mentions of getting the 'influencer' look were noted alongside QR codes for absolutely everything too.
Whilst COVID19 and the NHS app etc have made QR codes more acceptable and within the core rough and tumble of life, not needing a specific app to access, for example.
But regardless; the youth of today are far more enamoured with using their phones for non-conventional things. like scanning barcodes. Whereas for generations above; some still struggle with the idea of being able to take a picture on their phone.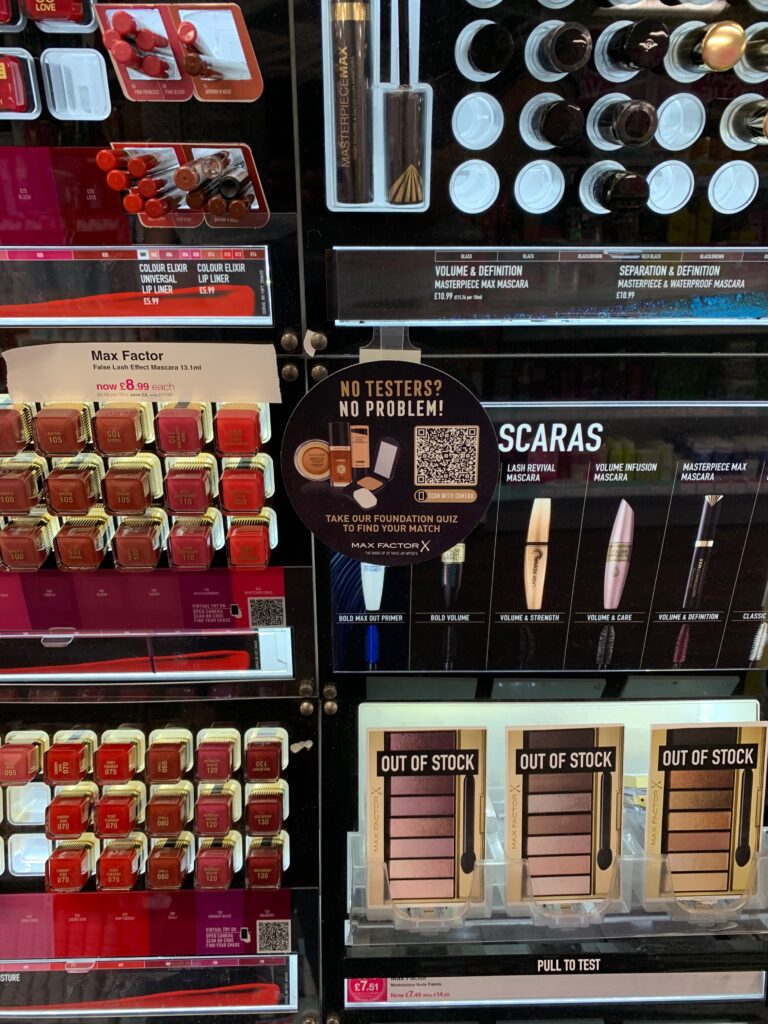 QR codes were used in other ways too, from showing the Superdrug YouTube channel and asking customers to subscribe, to offering foundation quizzes for customers – given the absence of the testers, a good piece of work to break down the barriers for customers.
Again, we know others have used QR codes in the pandemic, but this was cohesively linked together in one store, we don't see enough of this in retail.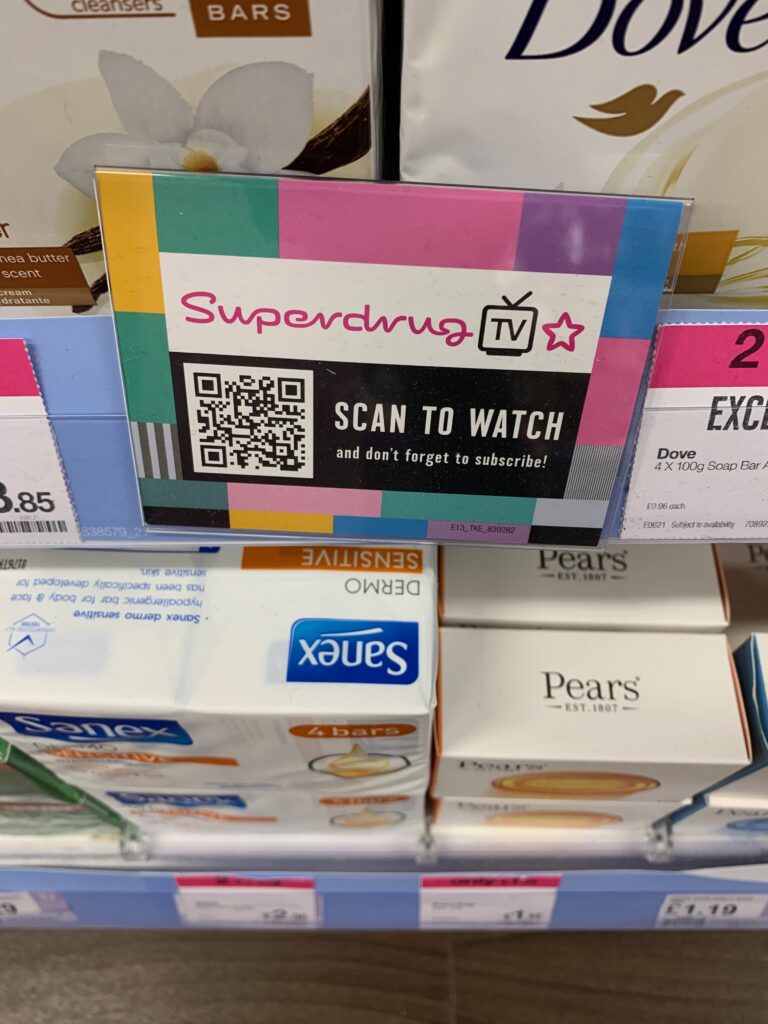 QR codes were everywhere, but also the wider value package was strong. Lots of deals with low entry price points made sense, one gets the sense that Superdrug knows their audience and plays to it, relentlessly.
Fair play to them for that.
In addition; a number of products featured messages around being Vegan alongside some that were made with non-dairy milk and were gluten free too.
This is right in line with trends and given that Superdrug's younger consumer base is far more attuned to the concerns over the future of our planet, and sustainability too, it's good work.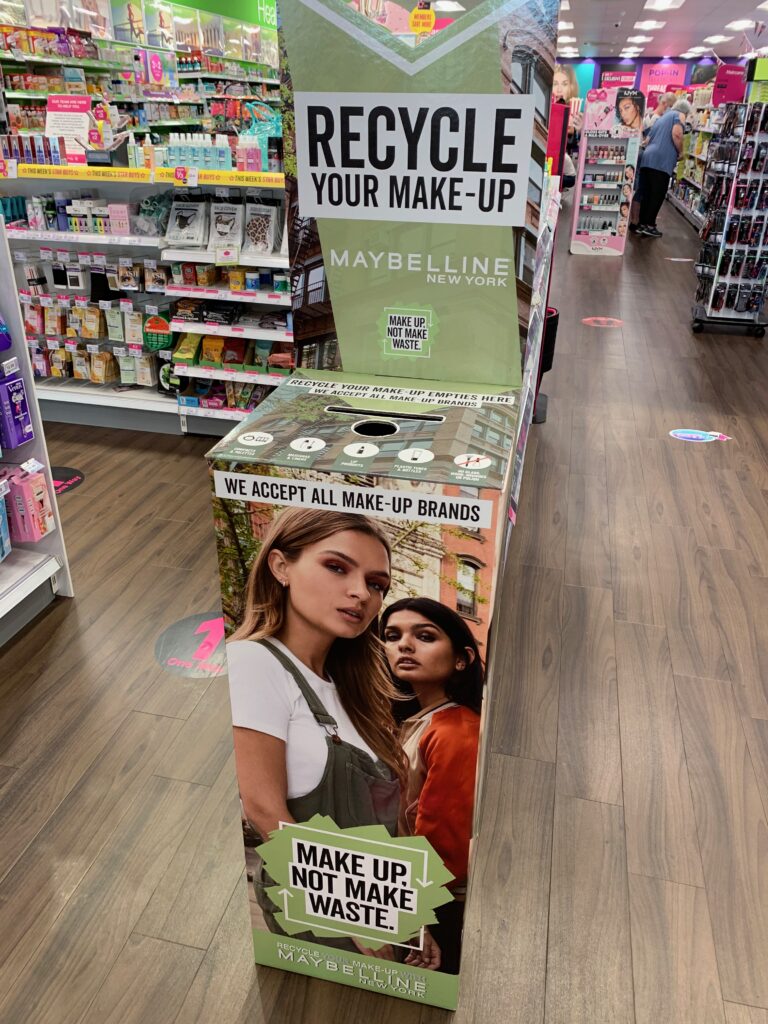 There were messages everywhere about reducing plastic, with brands using recycled plastic or indeed offering a shipper to recycle your 'empties.'
Another smart piece of work via Maybelline and Superdrug too, of course these shippers can be seen in other retailers too but linked together, it's a compelling proposition.
Overall. Superdrug was impressive and night and day versus other competitors. we'll be laying out their business alongside Boots shortly, interesting, given the relative fortunes of each retailer.
We'll do that next week on our email subscription service.
To learn more about efforts to reduce plastic, why not look into our report bundle, centred on sustainability and reducing plastic throughout retail.
Reports on trial stores from Asda, Tesco and Waitrose are featured, alongside access to our sustainability retail image archive and our best practice overview – highlighting the best of the efforts to reduce plastic and waste in retail.
There's nothing else like it in the market! To learn more, simply click below.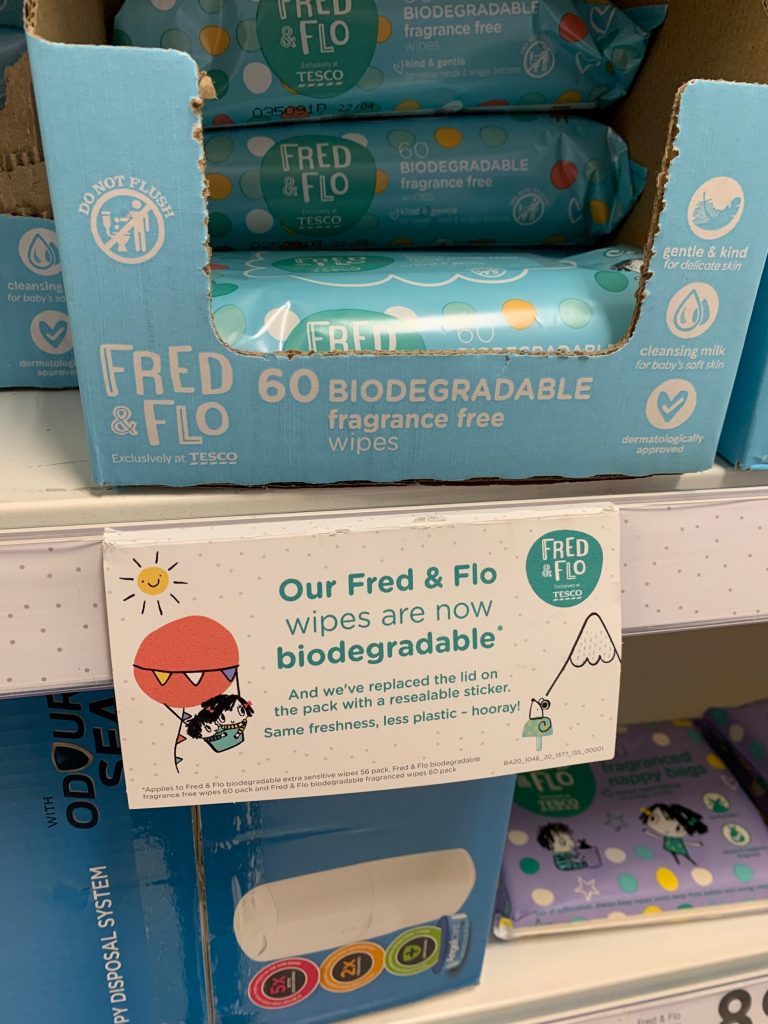 Reducing Plastic – Report Bundle
Our reducing plastic report bundle features 4 separate reports, bundled together for your convenience.
Our reports feature the best of retail from around the world, alongside specific store visits in Asda, Waitrose and Tesco trial stores as well. We're able able to make individual image…