Reducing Plastic – Report Bundle
Key Facts
4 documents - featuring 3 store visits and a best practice document, underlining all the best practice across the market.
The 3 store visit reports featured: Waitrose Unwrapped, Asda Middleton and Tesco Bar Hill.
Our best practice document features 100's of examples, showing how other retailers have reduced plastic.
£1,998.00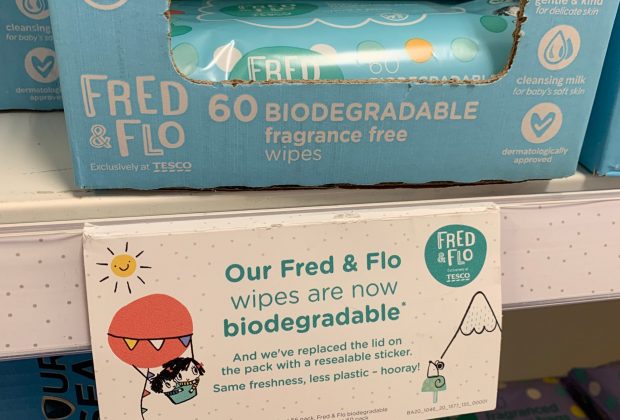 Our reducing plastic report bundle features 4 separate reports, bundled together for your convenience.
Our reports feature the best of retail from around the world, alongside specific store visits in Asda, Waitrose and Tesco trial stores as well. We're able able to make individual images available for your viewing, if necessary.
Buying this bundle as opposed to the individual reports saves a significant amount, plus we offer updates to this image archive for 12 months, ensuring you're kept informed all the way on the effort to reduce plastic in retail.
We showcase plastic reduction and sustainability efforts in concept stores from Asda in Middleton, Waitrose Unwrapped at Oxford and Tesco Extra Bar Hill in Cambridge.
Alongside these store reports, our best practice document features over 100 different examples of execution at the shelf edge, showcasing ways other retailers have been reducing plastic and how they communicate this to their customers.
Our reducing plastic report bundle is superb value, saving significant amounts on buying reports separately and is an absolute must for anyone interested in reducing plastic usage either via stores and products or indeed, within the wider sustainability and CSR world.
For marketing agencies, it's vital to get hold of this bundle and see how retailers and suppliers execute the in store messaging and how they communicate the change to customers, who have to adapt to a new way of shopping over a longer period of time.
As part of this bundle deal, we will also share our updates from the stores around plastic reduction for a full 12 months, meaning that you won't miss a thing with Grocery Insight.
We won't just send you a few email links of what other retailers and suppliers are doing either ,our weekly store visits mean that we capture everything that's going on in the stores, you'll see the latest, first, with Grocery Insight.
Number of pages: 393
Why buy from us?

100% money back guarantee - if you're not happy, we're not happy.

High-quality imagery - no blur and absolutely nothing out of focus.

Benefit from our expertise and perspective. We are renowned for this in the retail space.

In-depth analysis and actionable insights - not 'say what you see'.

Generate new ideas for your stores or seasonal campaigns - we highlight best practice.

Don't waste time and money. Utilise our expertise in retail to leverage better results for you.
FAQ
| Question | Anwser |
| --- | --- |
| How do I place an order? | Simply enter your email address and add the report to your basket, then click on the cart and follow the checkout process to access your report. It will automatically download once payment is confirmed. You can download all purchased reports in your membership area at any time. |
| Can I download these reports more than once? | Yes. Unlike a supermarket where you pay once and then have to pay again, your purchased reports remain in your membership area for your viewing needs. |
| What format are the reports sent in? | All reports are sent in PDF format. |
| What payment methods do you accept? | We accept all major credit and debit cards via Stripe, our payment processor. We also feature the ability to pay via Google Pay, and Apple Pay. Where this is available, it will appear as an option on the product page. We can also generate an invoice and accept payments via BACS. We will distribute reports upon receipt of a valid purchase order from your company. For any other payment methods, please don't hesitate to get in touch to discuss. |
| Is it safe to shop online? | Of course. We utilise fully secure server technology and our payment processor, Stripe, is a world leader in payment processing and processes millions of transactions every single day. |
| Is there a discount for buying multiple reports? | Yes, we offer 5% when purchasing three individual reports, 10% off four individual reports and 15% when buying five individual reports. Note that the discount is only available for purchases made via our research store and will be automatically applied at checkout. |
| Once we have purchased our report, can we ask follow up questions? | Absolutely. Please email us and we will answer queries on your report and the subject matter, including any follow-up queries you may have. |
| What types of reports do you produce? | Broadly speaking, we have two categories of reporting. We produce reports on our store visits, which include insight, analysis, and imagery from notable and concept stores. We also produce a full end-to-end view on key seasonal events with the most detailed perspective available in the market today. We will produce further reports on emerging trends in the industry if we feel that such reports would generate value for our clients. |
| Can I have a refund? | Please ensure that you read everything on the site about your purchase. If you are unsure, contact us so we can guide you further. Unfortunately, due to the nature of the information that we distribute and the automatic download technology that we deploy upon purchase, we can't offer a refund once this process has been initiated. |
| Is there any form of disclaimer attached to your reports? | Absolutely, glad you asked! Our reports are not endorsed, nor approved by any retailer who is featured via one of our store visits, our visits are unannounced and conducted in the same way that a customer would visit a store. Equally, our research is independent and any findings and/or observations are just that, they do not represent advice, nor guidance on the relative performance of any retailer(s) featured within the site. All trademarks remain the property of their respective owners. |
Contents
Waitrose Unwrapped - Our Store Visit
Tesco Bar Hill - Our Store Visit
Asda Middleton - Our Store Visit
Best Practice - Reducing Plastic usage in stores
Working with Steve definitely made Walmart better.
Greg Foran, former CEO of Walmart US
Ready to leverage our expertise to help your business?
(our digital reports are exempt from VAT)
Bespoke Reports
Whilst we have a wealth of reports from our store visits and seasonal event overviews, there's always more to say, and infinite ways to combine imagery. Perhaps you want to showcase a particular category, from a specific year, or a specific tier of products plus anything from a particular country... the number of combinations is endless.
We understand that requests come in all shapes and sizes. We think of our images as the raw material, and, once given a request or brief, we're able to use our imagery, combined with our insight, to craft something that will not only satisfy your immediate requirements, but will be something that you can treasure for many years to come (or at least until you get another request from a client or a stakeholder.)
Don't waste time trying DIY, trust Grocery Insight to help your business.
Get in touch