Today is 58 (fifty-eight) days until Dave Lewis takes the helm at the UK's biggest retailer. Grocery Insight are counting down to the start of his reign with an improvement point per day. First up, we had Twitter, then the unerring focus on shrink, then we had Blinkbox and Hudl.
We then had a focus on trading with Brand Outlet, PoS (point of sale) and the Bakery. Yesterday, the focus turned to Dobbies with today's blog looking at the Discounter brands (by Tesco).
When Aldi first gained traction in 2008 / 2009, Sir Terry saw them off by sharpening up on Finest, Meal Deals and 'big nights in' with the discounters easily pushed back. The discounters didn't have the traction with their premium offer at the time and customers switched back, hoping the downturn was temporary.
We know it wasn't, and it wasn't long before the discounters won customers back and started to gain momentum. Enhancing their own offering with rotating meal deals, Super 6 Meat deals and premium lines at seasonal events such as Easter / Christmas meant that customers had less reason to go elsewhere and Aldi could enhance loyalty and grow basket spend.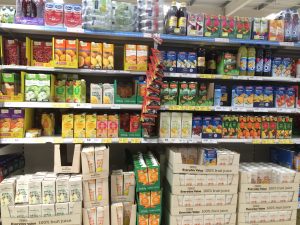 In the middle of all this, Tesco themselves were obsessing over Aldi and their operation.The reaction? Missing the point spectacularly they ranged a number of products priced below their core OL and ahead of their value tier under the 'discounter brands at Tesco' banner.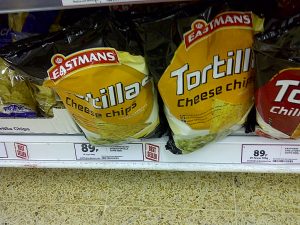 The issue with this is that discounters benchmark their own label on everyone in the market, but consider it to be branded product quality. Not a core OL equivalent / slightly below.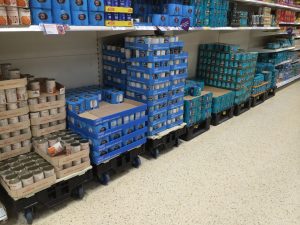 Lines 'mimicking' Aldi were dropped into the range, a significant number which has since been pared back to a few lines. Lines such as Country Barn Cornflakes are no more, but there is still exposure in a number of categories, including the pioneering brand 'Daisy'…
When considering the ranging and the wider business, Dave Lewis has to consider where the discounter brands firstly sit and secondly if they resonate with customers. Considering this, I am surprised that an in store promotional event with the discounter brands hasn't been run given they've covered every other possible category / event possible.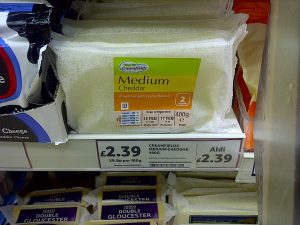 If the strategy is to exit, volume should direct itself to the core own label. Presumably Tesco customers are swapping out of own label for the discounter brand in any case. Tertiary brands are not a reason to cross the road for the customer and they won't switch out of Aldi because Tesco do discounter brands. If only it were that simple!
It looks like another initiative that focusses too much on the competition without being right for the Tesco customer. A cluttered  range is exacerbated by discounter brands.
Aldi are going very very well, Tesco have to fight hard against the discounters but mimicking their brands is never going to be part of a winning strategy.
A weekly email covering the latest events in the industry; such as Tesco store operations, store visits or new promotional packages are all covered. Please visit our retail by email page for further information.
Grocery Insight provide market insight on the UK sector with a focus on individual retailers such as Tesco. This insight is useful to various stakeholders and due to my store based focus. Insight can be delivered to suppliers to focus on growth opportunities, analysts and investors to assess the business performance and long term outlook and retailers themselves to assess best practice.