Today is 56 (fifty-six) days until Dave Lewis takes the helm at the UK's biggest retailer. Grocery Insight are counting down to the start of his reign with an improvement point per day. First up, we had Twitter, then the unerring focus on shrink, then we had Blinkbox and Hudl.
We then had a focus on trading with Brand Outlet, PoS (point of sale) and the Bakery. The focus turned to Dobbies and we then had a look at discounter brands and venture brands (by Tesco)). Today – it's the turn of the Produce category.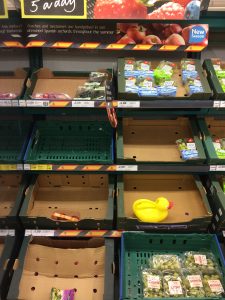 Produce – a 'hero' department and a barometer of freshness in every single store anyone visits. It is also an area where the discounters have had so much success, pricing competitively and enticing customers with a strong core choice of fruit & vegetables in store. When a customer goes to a discounter for the first time, they'll pick 'safe items' – Coffee, Orange Juice and Fruit & Vegetables. If these are good, they return.
The problem for Tesco is that the discounters are very good and very consistent. Tesco have been battered on the fresh categories along with everything else as stores bereft of staff don't inspire customers, particularly on Produce as it needs a degree of attention (see above). Even changing cardboard, empty crates and ensuring the department can look shopped, but presentable, it doesn't have to be packet perfect or like a bomb has hit it. There is a happy medium.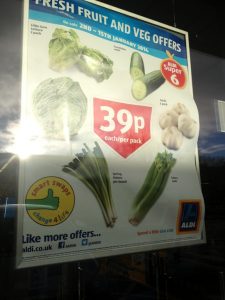 What we don't need is a picture of a team of smiles saying 'we're full at 8pm.' Why? That to me shows a poor day of sales, a wastage risk and potential replenishment issues as they've clearly not put gear out in line with sales rates. Anyway this picture highlights some sampling…… (check out that duck!)
Melon tasting with my customers 2day @group21produce @markwinter1 @SeanPurnell1 @ProduceAcad2087 @ProduceAcademy pic.twitter.com/2DnU8mTD91

— james brooks (@Gogs343) July 25, 2014
There has been a lot of talk about the Produce Revolution and monitoring Twitter showcases some of the work that this training covers, people in straw boat hats selling Produce, odd when stores can't fill the shelves. Others showcase work, such as sampling and great bold displays that look great but do they drive sales? Do customers want the basics first?
Great standards & abundance in Inverness metro, well done David @ProduceAcademy @10FeetHigher @ChrisKnell2 pic.twitter.com/IhCULo1ScP

— Chris Wortley (@ciwortley) August 7, 2014
@Produce2020 @AJuicebar fantastic work from the gang this morning real buzz around the store feedback great @BTReeve pic.twitter.com/C4l19kTExn

— Paul Smith (@amershamranger) August 7, 2014
On one hand we have 'great abundance' (levels can be an issue) and standards in a Metro. To me it just looks well presented here, good standards sure but it just looks standard / average / business as usual. The minimum expectation for customers. Similarly the Amersham Juice bar is 'wowing' a few people, even gaining its own Twitter account (groan)…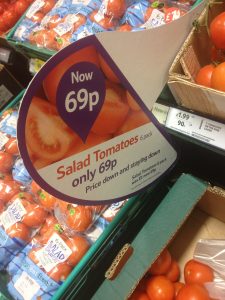 A good idea is the Juice bar, but its a one store trial and Tesco will not carry this on as it's not a scalable project in terms of payroll. They won't pay to man that Juice bar full time and its a shame but Produce remains limited to the 'nuts and bolts' of good quality, good price and good standards. Some display work, stacks, ends etc but the basics have to be right.
To his credit, Clarke realised hours were too far under in stores with stories of PI reaching 120/130 in some stores, therefore the trial was set up for Produce staff to wear a different uniform (green) and be visible on the shop floor in an effort to replenish the shelves, reduce waste and drive availability.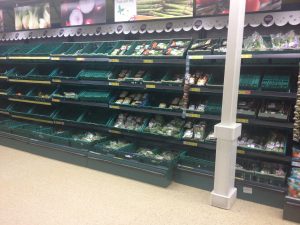 It seemed to work, and there was a slide at Clarke's presentation to the city that focussed on PI coming down to acceptable levels. It all made perfect sense didn't it? The hours have come back out since though and it's clear from store visits that Produce isn't exempt from these reductions. To Clarke's detriment, he had allowed hours to come back out.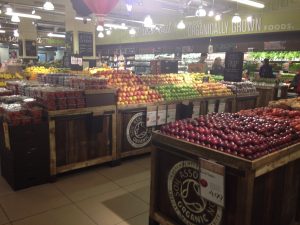 Stores need to sharpen their act in terms of Produce and need the hours to be able to deliver a reasonable standard of department, no one expects polished apples a la Whole Foods, but they expect availability, quality and a competitive price. All too often departments are woeful with unappealing empty crates and boxes on display with mis priced stock and poor availability.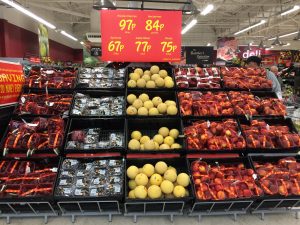 Customers won't stand for it, bear in mind they're paying c.30% less at the discounters for Produce (gap closing versus competitors but not Tesco) so the reasons to go to Tesco are certainly not price related. They need a reason to cross the road, better standards would help but Aldi are extending their advantage by including more chiller space in store alongside a new unit that allows crates to be slid into the fixture using plastic runners.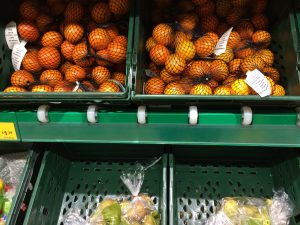 It's difficult to know what the answer is for Produce within Tesco, too many stores are using different kit across the estate is a consideration, the new display units are good and showcase the Product well. However too often it can be a myriad of green crates and empty boxes which are left on display. Basics!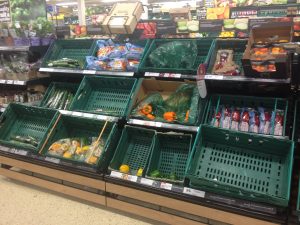 One solution to the green crate issue would be a 'cover' that could be put over products that have sold through, asking customers to 'come back tomorrow' / 'field fresh tomorrow' etc carrying other such branding / messages. This would be in keeping with the category and solve the current empty green plastic crate effect everywhere.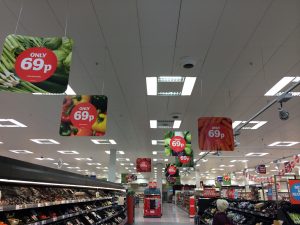 One area where the dial needs to be shifted is price particularly on Produce. Consider that Morrisons and Asda have done significant work outside of their core price lock / cheaper message on Produce already. Showing that the few 'price down' Tesco did was nowhere near significant enough.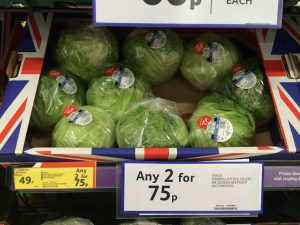 Promotions are too 'samey' with a lack of inspiration to customers, in addition, then new PoS package is good but again it doesn't go across the department so as a result looks schizophrenic. Promotions on price down products means a confused message.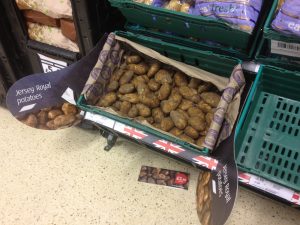 Overall, it's a tough one for Dave Lewis to resolve but a category that needs some love and to be a focal point for each store, standards need to better than the competition. At the minute, Twitter celebrates the bang average, and that's not enough. Range / price needs considering and carrying 3/4 different pack sizes of some Vegetables just isn't sustainable.
Aldi have had great success by offering smaller pack sizes which means customers can buy more if they choose, but the price is low so they're not penalised for buying multiple packs, a clever move.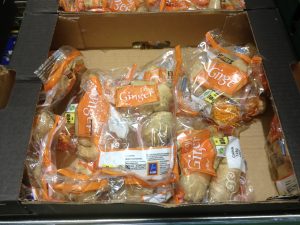 Get out and look at what the competition are doing, their 3 major competitors all do a fine job on Produce and the discounters can be beaten here. Areas such as fairtrade, premium and indeed organic – the multiples can lead on, but Tesco first have to do a better job on the core staples that Aldi already offer.
This is potentially a quick win, it should be a hero department, but it requires some different thinking from the incumbent category team.
It won't be solved by a fun training session, twitter pictures and taking turns wearing a greengrocer's uniform.
A weekly email covering the latest events in the industry; such as Tesco store operations, store visits or new promotional packages are all covered. Please visit our retail by email page for further information.
Grocery Insight provide market insight on the UK sector with a focus on individual retailers such as Tesco. This insight is useful to various stakeholders and due to my store based focus. Insight can be delivered to suppliers to focus on growth opportunities, analysts and investors to assess the business performance and long term outlook and retailers themselves to assess best practice.